Offering The Best Logo Design Services
We are amongst the top logo designing companies focusing on creating a unique brand through our innovative and dedicated logo design services.
Throughout our career as a branding and being the best digital marketing company, we have worked with clients across all leading industries. Our services have been the major contributor to the brand success of those who work with us.
Significance Of Logo
The logo is a term for the household word, but many do not know its real worth. A logo is a name written dramatically, and it is known as the art representing the company name. A logo is formed with the help of different design elements such as shapes, colors, patterns, and fonts.
The logo has now become an essential factor of the marketing strategy. A well-made company logo will help a brand in various ways. We have been the best logo designing company for a long time, and we are fully aware of how effective it can be for the business. When opting for our logo designing services, we make sure to provide you with the best logo.
We are well experienced in making different types of logos such as wordmark, abstract logos, modern logos, retro logos, and combination logos.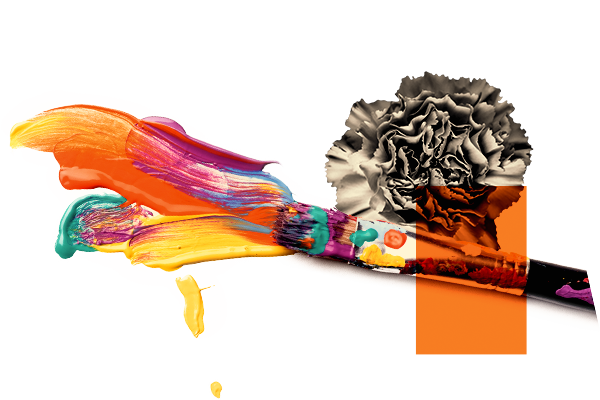 Services We Offer
Custom Logo Designing Company
At AMITKK, we are a firm believer in satisfying the customer and impressing them with designing skills. We make 100% custom-made, memorable, timeless, and from simple to highly complex, minimalist logo designs in the market. Our designers are well-versed creative geeks that can help you fulfill all of the needs but with the creative touch in our services for offering the best services.
Business Logo Designing
From fortune companies to startups, we have designed logos and given brands their identity. We will make the logo for the audience and help them to remember them for a long time. When developing and designing a customized logo, our designs will be simple and easy to understand in mind. We have rendered our designing services for various leading industries such as eCommerce, Mechanical, Beauty, Advertising, Real Estate, and more.
Unique Logo Designing
AMITKK is known for turning ideas into reality. We will design custom-made designs from scratch. Our services can help you form emotions and associations with the customers. To make a tailored logo design, our working professionals adhere to a systematic design that assists in seamless functioning when executing the procedure. We can migrate smoothly and quickly and help you out with creating or updating the logo.
Diverse Logo Designing
We will also design logos for the letterheads, envelopes, banners, brochures, business cards, magazines, signage, t-shirts. Other than those, we can also make online assets such as banners for the website and other designs that will prove beneficial for the business in terms of SEO or other digital marketing services. Our team designs the logo as per the needs of the clients.
Versatile Logo Designing
Our work is creative and looks great on various channels such as business cards, billboards, websites, clothing, and social media platforms. We ensure that we offer top-notched quality and professional logo designs to make you stand out from the rest of the competition. We at AMITKK will create stunning designs for the logo and provide our services at the most cost-effective rates.
Minimalist Logo Designing
The current trend which is booming is minimalism. We help you make simple and minimal logos to send the brand message easily to your customers. We will help you make any logo design due to our working professionals' talent and dedication. We measure everything needed with an objective lens.
Memorable Logo Designing
Our designs are memorable for the consumers. Our company will personalize the logo that will attract the customers' attention even in the crowded atmosphere. We will be your creative partner right from the bat.
Conceptual Logo Designing
We are a prominent logo designing company. Our working professionals work dedicatedly on every project. If you happen to have an idea like Airbnb, Starbucks, or Harley Davidson in your mind, you can count on us when it comes to fulfilling your dreams via a well-designed logo. Our design experts will assure you that they will not miss a tiny detail.
Creative Logo Designing
Our designers come with proficiency, which creates a unique design that will represent the business needs. Our logos will blend with the creativity and the expertise with the goals to enhance the brand identity. Our workers at the AMITKK are the creative geeks who know all about the current logo design and fashion.
Our Flutter Application Development Process
We follow simple and systematic steps for Flutter application development. We have years of experience in developing mobile and web applications for businesses. Through our knowledge and experience, we assure satisfactory and budget-friendly solutions for the application development service seekers. So, how does it work? What is the process we follow for Flutter app development? Find answers to these questions below.
1

Conceptualization

It is generally the initial step that seems to be the hardest. That is where we come and dominate logo designing. We understand and analyze our clients' ideas, translate them into the name, and create an identity for you.

We are here to provide you with the marketing solutions and meet the concepts of the brand and concise—these range from countless dimensions such as market segmentation, brand tone, brand elements, and visuals.

Curating the identity for the brand and audience personality
Setting tone and the visual mood for the brand
Designing elements depicting what the brand stands for

2

Style Caping

Communicating the feel and look of the brand, we are here to take you on a journey of style scaping via our carefully executed combination of typography, fonts, and colors. Our style scaping assists us in identifying the design and direction for the visual, which the brand will adopt. We steer and express the visual language of the brand project via our style cape. Learning about your brand's wishes to depict to its audience is one of the essential factors of the marketing strategy.

Our style capes will offer the look and the feel for the brand
We came up with the set of brand asset-typography and elements, patterns, and colors.
We will help you to translate the ideas about the brand into layouts and designs.

3

Logo Design

Securing the initial step for building a brand and giving its recognition requires a fine eye for remarkable design. It comes with a logo that will translate the brand's ideology in the best way possible. We will create a stylistic element with captivating fonts and colors and pan out the well-defined journey. Our illustrations and logos come with a well-developed backstory, just like your brand. So, why not give your brand a face, one stroke at a time.

We will choose the apt color, style, font for the logo.
We do an in-depth session for discovery.
We develop and invent a tagline for the brand.
We will design layouts and patterns along with interactions of the logo as per the brand's needs.

4

Brand Style Guide

After collecting all the verbal and visual elements for the brand, we will help you carve the precise and distinct style guide that will lay out the feel and the look along with the brand's personality. Our guide for the style will help one place and position the brand in the competitive market. Not only that, our solutions are here to help you dominate the market efficiency. You can show a unique identity. AMITKK will create a detailed and comprehensive style guide for the brand to keep the stakeholders and members of the team aligned and on the same page.

We deliver the brand value via a fresh and real-cut guide for the style.
We will help you to layout the voice tone and designs for simplifying what your brand is about
Conceptualization
Analyze and diagnose
Framework of ideation
Analyzing competitor
Archetype of brand
Brand attributes workshop
User persona
Style Capes
Board of mood
Mockup brand
Brand feel and look
Layouting
Brand image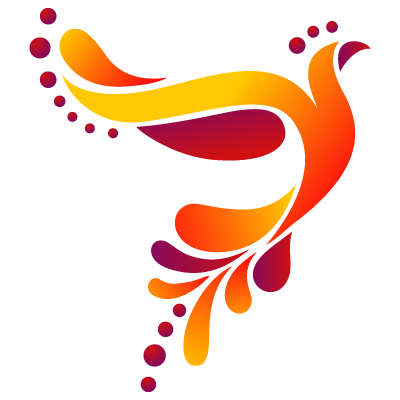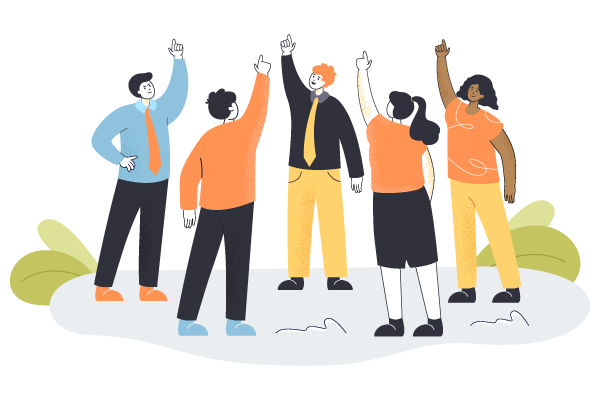 LOGO
Creating logo
Color palette
Stationery
Collaterals
Symbol
Brand Style Guide
Pantone's of color
Usage of fonts
Brand collaterals
Logo usage
Grid systems
WORK WITH US
TOP LOGO DESIGNERS
Get Professional Logo Design For Your Company
AMITKK is known for offering company logo design services that will suit all of the needs of the business. All of the logos we make are customized by our experienced and professional logo designers who know all about the latest market trends.
Logo designing is not something for the layman; it is an exclusive responsibility that leading companies put upon the shoulders of the designers to help their brand get the recognition they need along with commercial success. Highly experienced and creative designers are known for making logos that give a company its own identity.
Our efficient and innovative logo designers are here to help you achieve all of the goals regarding branding. We will be able to take your business to greater heights with the help of tailor-made logos. After all, we are not at the top without reason, and our logo designing services puts us in a different league.
Frequently Asked Questions
Looking for a logo designer? Let us help you by answering some of the most common questions, that perhaps cross your mind.
What is the significance of the logo?

A logo is the brand identity that gives the business a face that people will identify you with. It assists them in remembering the brand even in the sea of brands. However, the logo must stick in their mind for all the appropriate reasons.
How long does it take to make the logo?

Usually, it takes around 3-5 working days to make a logo from beginning to end. Whenever it is not for the urgent requirement, we will not make any haste on providing the work.
How do overseas clients pay us?

We at AMITKK have been working with clients all around the world. Clients will be able to pay us via bank transfer, cheque, Cash, UPI. In comparison, the clients from overseas use PayPal or Wire Transfer.
Can I use my images for the logo design?

Yes, if you happen to have an image such as icons and symbols that you want to add to the logo, you will have to upload them to the brief section and send it to the designers.
Why choose AMITKK for logo designing?

We have been working with clients worldwide and have provided the best logo for companies across the industry. Our working professionals are well-versed in creating all types of logos and designs at the most cost-effective price.
Connect today for the best WordPress Development Services
Our Wordpress themes are customised and developed from scratch. It is not depenedent on anything and it stays with you for lifetime.
Contact For Best WordPress development expereince
Discover More