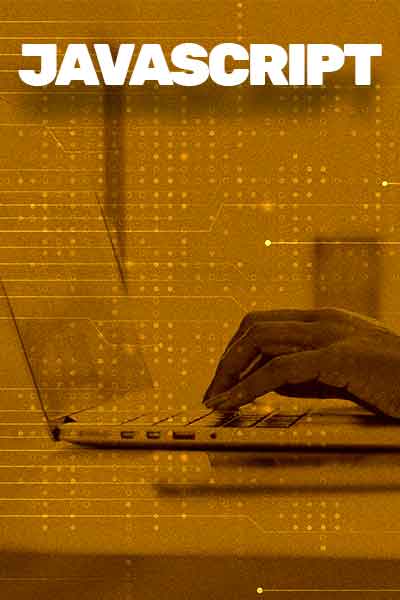 Java Script Development Services
Get The Best JavaScript Development Services For Your Business.
AMITKK is a well-established and leading JavaScript development company offering the best custom JavaScript application development with a clear structure, intuitive site architecture, and recognizable links. We are filled with some of the best and experienced JavaScript, and we are proud of their work. Our working professionals are always ready to build web, mobile and cross-platform apps to help your business become successful.
Our experts know how to utilize language and help our customers with a broad range of JavaScript development services at the best price.
What do We do?
AMITKK is here to help you create and optimize web services with JavaScript along with single-page web apps, custom JavaScript Frameworks, Web Portals, content management systems, custom plugins, and dynamic enterprise-grade websites. By working with us, you will get:
Interactive one-page web application development services.
JavaScript development with XML and JSON.
JavaScript-based plugin development
Mobile web application development JQuery Mobile
Custom web application development while utilizing JavaScript Frameworks like AngularJS, Vue.js, jQuery, and more exciting services.
Customized E-commerce, Shipping solutions, and Stock Management API Development.
Interactive Application Development with Node.Js.
Utilization of high-level and enhanced front-end technologies so that we can enhance the online presence of user experience.
JavaScript-based web portal development.
Get The Best Services From AMITKK and Get An Application That Enhances Business Revenue.
Our Javascript Development Services
Front-End Development
Our working professionals are well-versed in JavaScript. They are aware that JavaScript with HTML and CSS are the fundamental technologies used for front-end for web applications and the process of websites. We use it to create clear and user-friendly, light interfaces that work seamlessly and ensure that the site is highly stable. The satisfaction of the end-user is highly critical to us, and for this reason, we stand up neat and write codes that are easy and implement those visually appealing designs.
Cross-platform Web Application
AMITKK will provide you with a universal application that will run seamlessly on different browsers, operating systems, and devices. When working with us, you can be ensured that all the users will be operating with issue-free and eye-appealing applications.
Event Scheduling & Custom Calendar
If you want a handy calendar on your site or want to manage within the application? If yes, JavaScript is one of the best services that you can opt for. Our calendar will be usable, easy, clear, and user-friendly. You will be able to present the events to the users in an attractive way and provide our clients with the chance to create their records. All of this can help you to organize your time and efficiently manage the employees of the company.
ERP & CRM Systems
Leading small companies without the management and optimization running within the process will be a roller-coaster. We will offer you seamless and functional CRM and ERM systems. With our services, you will offer your clients the best and top-notched services to your clients. We help you monitor the results of marketing operations you will be undertaking and help you get new clients via automating the sale process. Our ERP systems will assist you with data monitoring, optimizing production costs, and implementing strategic decisions.
JavaScript Consulting Services
If you have an idea for a business but do not know how to achieve it, our working professionals will help you choose the technology and quickly create your project.
Outsourced JavaScript Development
If you want an outsourcing company for the JS project development, SCAND can effectively fulfill all the needs of the business. Whether you require an intuitive app or a feature-rich one, you will have a broad range of services.
Integrated Systems
Our services will help you to eliminate the delay between the data collection and analysis of the data. It can drastically improve the working productivity of our clients. Our experience and knowledge let us create integrated systems such as CRM, ERP, CMS, etc.
Top JavaScript Frameworks and libraries
Experience and expertise are the two pillars of our success as a Flutter application development service provider. We offer custom application development services at a realistic budget. Nevertheless, our developers ensure fast and flawless service.
JQuery
We use a popular JS framework designed for simplifying client sides scripting of HTML. Navigate HTML documents, Manage Events, and add AJAX interaction on web pages.
React JS
Get a renowned JS library and build user-friendly interfaces. SEO-friendly components are easily reusable, highly scalable, and quick.
Meteor JS
It is a free and open-source isomorphic JS Framework. It allows for rapid prototyping. It produces cross-platform codes and the highest standard quality development.
Backbone JS
Scalable, easy to manage, and lightweight, high performing that helps to take an event-driven approach.
Vue JS
It helps in a progressive and approachable JS framework with an adaptable ecosystem. It is best for building UI and is fast and open-source.

Knockout JS
It is a pure JS library that will operate with any web framework and support most mainstream browsers. It comes in handy when creating editor UI and responsive display.
Why Choose Us?
We are considered to be amongst the reputed JavaScript development companies due to the following reasons:
Comprehensive Analysis
The great analysis will provide you with various benefits. When discussing requirements for the projects, we ensure to provide the development solutions as per the needs of the business.
Well-Designed Web Applications
The initial thing that users see is the overall look of the blog. Our experts use eye-catchy themes, adhere to the latest web development trends, and provide elegance to your site.
Mobile-Friendly Web Applications
We at AMITKK offer function-rich responsive web applications with a custom theme, mobile-friendly user interface.
High Performance
Our applications provide fast user experiences and will load in seconds that boosts conversions and enhances Google Ranking.
Learn more about javascript
Want to speak with a javascript developer?
Other languages we prefer and suggest
Looking for a tech agency?
Advanced Security
We ensure that you are provided with the maximum security of the site by taking enhanced security measures such as high-security plugins, a secure admin dashboard, and data encryption.
Complete SEO
Our web applications comprise cleaner codes, user-friendly design, and advanced navigation systems to ease the SEO process.
End-to-End JS Development
We provide end-to-end JS development solutions from UI and prototyping to development and maintenance.
Extend Software Protection
If you happen to come across any bug in the software, you will get a free quote. Our experienced customer service will contact you in no time.
Easy Communication
Proper communication is highly essential for us. Our clients will get the authority to contact us through various communication methods.
JavaScript Development Verticals
We are amongst the best JavaScript Development firm that caters to a broad range of business verticals.
1

Retail & Ecommerce

We will build powerful e-commerce solutions along with e-carts and marketplaces, auctions, and social commerce solutions.

2

E-learning Solutions

Our solutions include professional online training web applications, corporate learning portals, learning management systems, and online courses.

3

Social Network Solutions

The web apps and social connectivity made by us include social networks and communities and collaboration solutions Wikis and blogs.

4

Travel & Tourism Solutions

Our quick software development solutions will enhance the travel business' ROI and Lessen the operational cost.

5

Transport & Logistics Solutions

Our results-driven services for transportation and logistics companies will provide maximum ROI and efficiently manage workflows.

6

Media & Entertainment

We are here to provide you with online promotion solutions, development tools, social networking, media content distribution channels by using the latest market trends.

7

Healthcare App Solutions

AMITKK is specialized in developing enhanced and advanced e-healthcare solutions with end-to-end and mobile applications for health-related niches.

8

Banking Solutions

We will provide custom banking software development services for continuous cost leadership, enhanced operational efficiency, and speed.

9

Automotive Solutions

Our creative mobile and web applications can help the automotive sector become more cost-efficient and sustainable.
Frequently Asked Questions
Looking to hire a javascript developer? Let us help you by answering some of the most common questions, that perhaps cross your mind.
What Are The Uses Of JavaScript?

It is used for both front and back-end development that helps in building dynamic web apps and interactive web pages by administering customized client-side scripts. Developers can use cross-platform runtime environments such as Node.Js for writing server-side coding in the platform.
What Are The Most Used JavaScript Frameworks?

There are two types of JavaScript frameworks called Front and back-end JS frameworks. The front-end JS frameworks are Angular, Vue, Ember.js, Backbone.js, React, etc. The back-end JS frameworks are known as Node.js, MeteorJS, Express.js.
How Can We Benefit From Outsourcing JavaScript Development?

When choosing our services, you will have various benefits, such as:

Low operational and development costs.
Flexibility
Get to work with experienced developers.
Reduced development times.
Top-notched services.
How Long Does JavaScript Take To Build Web Application?

Building an application with JavaScript depends on the developers' development platform, design complexity, experience level, functionalities, and features. You can contact us, and we will provide you with an accurate time estimation after hearing all about your requirements and the type of business you have.
What Is The Contrast Between Java and JavaScripting?

JS is a scripting language, and Java is a programming language. Developers take the help of Java when it comes to building applications that can run in a virtual machine, in a browser, or operating system. JS is for running within a browser only. Other than that, you can build standalone applications with JavaScript with the help of electron and Node.JS. There is another essential difference and that Java needs compilation and JS is accessible in a text format.