Be it an online or an offline business, it is important to have a web presence online, and it is achievable by having a website. It is crucial to have a user-friendly website in this digital era. But how much does a website cost?
Estimating the cost of web design and development can take some work. Many factors, like the number of features, the design, the features used, etc., are to be considered to determine the cost of website building.
For example, a website design and development start by asking several questions to determine the time taken to launch the website. Moreover, the actual time it takes to complete one website can be anywhere between 10 hours to 100 hours, and the cost is proportional to the same.
However, we can still understand the average cost of building a website. So, how much a website building cost should be? Let us find out more about it.
Website building cost?
As mentioned before, estimating the cost of building a website takes a lot of work. So, if you are asking how much a website building cost should be, the estimate you get can differ from one person to another. It is hard to estimate the actual website building cost for various reasons. Let us have a look at them in detail.
The Website Type
The actual price of a website depends on the layout and the kind of website you are planning to develop. If you need a simple blog or a personal website, it is much easier to design and develop, and the cost will be priced accordingly. Likewise, if you plan to set up a multi-page, responsive e-commerce website, the overall cost of the design and development increases.
Cost of the Domain and Hosting
Once the website design is ready, you need a web presence and a domain name for your business. And this is when you need to invest in a domain name and web hosting. You can pick these yourself. If you are hiring a website designing agency or a freelancer to develop the website, you can ask them to set it up for you.
The Technology Used
The cost of building a website depends on the core technology used in the development. The cost can differ largely based on the technology chosen. Are you planning to use a CMS like WordPress? What are the functionalities you are planning to add? Would you need an app for the same? These are a few questions that determine the average cost of website building.
The Setup and the Design
Building a website includes designing the individual web pages, developing, and final setup. Every page and functionality has to be integrated, hosted online, and linked to your domain name. If you are looking for a professional website, you should not think twice before investing in website design and development services.
The Maintenance
The job of a web developer continues even after the website is launched. The website has to be maintained from time to time and be updated with relevant content and updates. So, the overall cost of website building also includes the maintenance cost.
Every business looking to have a website design needs to understand that the cost of website building includes the development cost of the project. And this includes the testing of the website, SEO content creation, maintenance, and more.
Hire a Freelance Web Designer
If you are looking for a professional website, you need the services of a freelance web designer. There are many benefits of hiring a freelance website designer, as they are flexible and affordable simultaneously.
While there are web development agencies to hire for website building, hiring a freelancer has advantages. While a website development company might follow a traditional schedule and strict working hours, a freelancer can complete your projects as quickly as possible. They are easily available for future updates, and it is quite easy to communicate with a freelancer and provide feedback compared to a web design agency.
So, if you are looking to develop a new website and are hunting for the best talent in the market, hiring the services of an experienced freelancer might work wonders for you and your business.
5 Benefits of Hiring a Freelance Web Designer
Why do you need to hire a freelance web designer? Well, let us have a look at the reasons why.
Website Development Cost
Most freelance web designers do not have the burden of overhead costs as they work from home. So, when you hire the services of a freelance web developer, you are only paying for the services used and not for the cost of the agency's office and the amenities.
Website Page Speed
The decisions made by a freelance web designer are quicker when compared to a firm. So, you can expect the revisions to happen fast as you coordinate with just one individual. As most freelancers work at their hours, they can work longer to complete your project ahead of time.
The Consistency
Most freelance web designers are multi-talented and can take care of graphics, UX design, copywriting, and more. As one person works on different aspects of website building, the tone and the design remain consistent and work well together.
The Communication
As mentioned before, we only deal with one person when you choose a freelancer for website building. Make sure you hire one who is responsive to emails and calls.
The quality
It is hard to compare the quality of the website built by a freelancer and a web design agency. Again, the final output depends on the skill of the freelancer. So, you must choose one based on their profile and past works. You will receive a high-quality web design from a freelancer when compared to an agency.
What Should I charge for a Website?
It is one of the most common questions asked by various web designers from across the world. The charges for website building vary based on features and the kind of website you are building. Before deciding on a charge for designing and developing a website, you need to consider the factors below.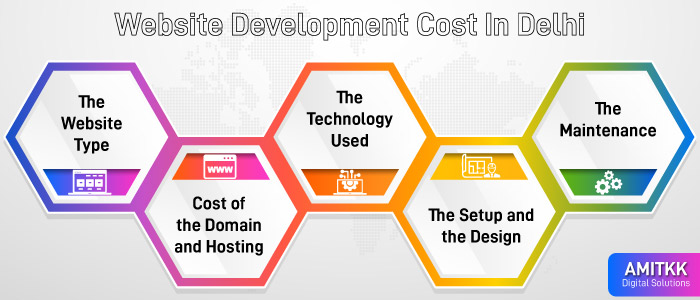 The Types of Website
There are various kinds of websites, and the price for each varies based on the number of pages, the pictures used, and the functionality. Some of the common kinds are
Small Business Website – With less than 20 pages, few photos, and functionalities
Medium-sized Website – These websites have more than 25-30 pages and use a CMS system with custom layouts and images. These need unique functionalities.
E-commerce Websites are online stores requiring a unique design layout with payment gateway integration. These websites have hundreds of pages and use a content management system.
Other Essential Costs
Other than the development cost, other unavoidable expenses like domain name, website hosting, SSL certificate, cost of CMS system, etc., are to be considered. For a website to look pleasing, it needs to have unique functionalities and design. The charges for a new website would differ from those for a theme. Also, the charges for a responsive web design are higher than those with static web pages.
Additional Services
Every website needs content, and it has to be fresh and unique. If you are developing a new website for a business, its web pages need content that explains to the visitors about the business, the services, and more. So, when you are developing a website, you also need to consider the charges for copywriting. Additional services can be charged for graphic designing, SEO, social media marketing, mobile app development, and so on.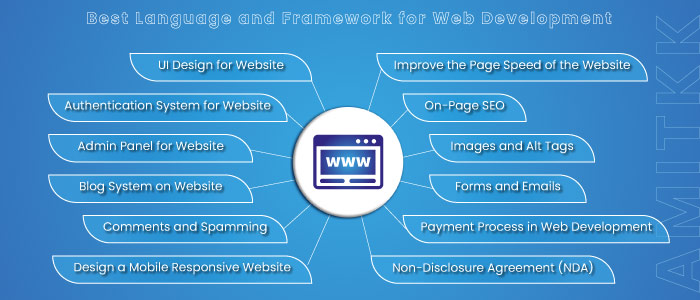 7 Reasons to Hire a Web Design Agency
If you own a business, you would probably understand the importance of having a website. A website is a powerful sales tool representing your brand and generating revenue for your business.
But, building a website from scratch can take time and effort, especially when you need a large-scale or e-commerce website. A website should be responsive and needs to integrate the design with marketing concepts. So, if you are looking for a well-designed and professional website, you must choose an agency or a freelancer.
Knowledge
While you can hire a freelancer for your website design, hiring a web design agency is more beneficial. While an individual has a specific niche, a web design agency can provide services like content writing, digital marketing, social media marketing, PPC campaigns, and more. You certainly want to go with someone who designs your website and helps you market it, don't you?
Talent pool
A website design agency is a pool of skilled resources. The employees easily collaborate on your project and try to overcome creative blocks, if any. As every team member works on each aspect of the website, the work is done faster and more efficiently.
Professional
Reputed and reliable web design agencies are highly professional and have various successful projects. They focus on client service and communication and strive to ensure their clients are happy.
Resources
A web design agency has more resources when compared to an individual. If you are looking for a high-end website for your business, you can hire an agency that can provide a custom design and functionality that matches your requirements.
Efficiency
As mentioned earlier, a web design agency has skilled employees, and one team works on a project simultaneously. This way, all the aspects of the website building are well handled, and updates are made on time as per the client's feedback. Most agencies also use software to share web development progress with their clients, making it easy to review and make changes if required.
Excellent Communication
While communicating with a freelance web developer is easy, most top web design agencies have dedicated support teams operating during regular office hours. Clients can either call them or drop an email to address their concerns.
Care and Concern
A web design agency cares for its clients and provides support even after completing the project. The team works hard to understand your requirements and develops a website that matches your vision. A reputed web design agency in India focuses on long-term relationships with its clients.
Now that you know how much a website building costs and the factors you need to consider while estimating, it is time to focus on creating websites that bring value to the clients.
Need a business website? With years of experience in web design and development, AmitKK offers unparalleled web design, SEO, and social media marketing services. Give us a call today!
Things to consider when hiring a freelance web developer for a project
Make sure you choose a website development agency smartly, whether searching for a one-time project or a long-term partnership with a developer. Here are eight things to consider when hiring a freelance web developer for a project:
Experience of the developer and agency
Be careful to ask about their experience level and ask questions. For instance, ask whether they have a portfolio of primary tasks you can examine. Do they understand the technology and coding languages required for the project? In short, go for a freelance web developer with good experience.
Cost proposed for your requirement
Cost is always an essential factor. Make sure to get quotes from a few developers to understand better what kind of budget you're looking at. It's critical to make sure you're not overspending, but also make sure you're not sacrificing quality. While some developers charge a set cost, others charge by the hour. To determine the project's maximum cost, enquire about the developer's revision policy.
Clarity and frequency of communication
Be careful to talk about the frequency and method of developer updates. For example, will they provide regular updates? Will they communicate with you via email, phone, or video call? Establishing these details early on will help ensure a successful project.
Project Management Exposure
A project management system is crucial when working with a freelancer. It could be a shared document, a project management tool, or anything else that allows you to track progress and deadlines. If this is done, the project is better at being finished on time and within budget.
Availability of Testing
Testing is essential, so always discuss with the developer how they plan to test the project before it goes live. This could include unit tests, integration tests, and user acceptance tests. Those with experience should suggest the best way to test the project. Without thorough testing, the project might have a finished product that has many problems and doesn't function as expected.
Exposure to cyber-security
Before engaging a freelance developer, asking about their security procedures and how they intend to guarantee that your project is secure is imperative. For example, you may inquire about the encryption algorithms being used, the coding practices, the safe coding methods they are familiar with, the security measures in place, and a variety of other topics. It is also essential to ask them about their experience dealing with data breaches and whether they have any incident response plan.
Support extended for future
Once the project is complete, ask the developer about their support plan. Will they be available for bug fixes or feature enhancements? How long will they be available? Establishing these details will help ensure you're not left in the lurch after the project. There are many ways to support a project, such as providing a maintenance package that includes bug fixes and feature enhancements or offering hotline or online support.
Client References
Lastly, it's usually wise to inquire about references from previous clients. It will give you an idea of how the developer works and how successful their past projects have been. To fully grasp the developer's efforts, you must investigate all references.
It would be best to ask these questions before deciding on a freelance web developer. Finding the right developer for the job will take some research and effort, but it's worth it in the end.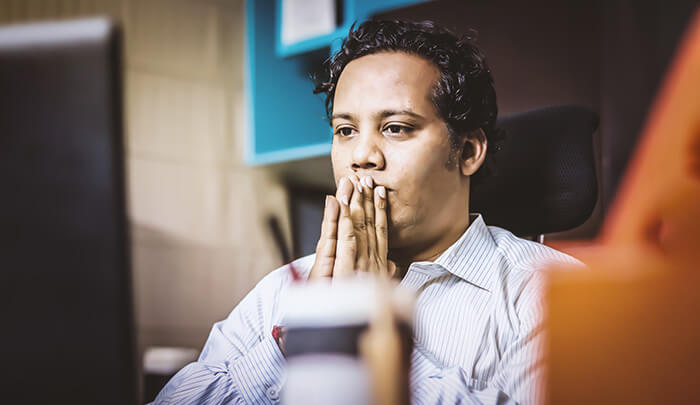 Author: Amit Kumar Khare
Amit is a tech enthusiast and loves coding. He likes to know about things in detail which gets reflected in his writing. His penchant for the finer details makes him the perfect match when it comes to development or technical SEO.
"
Feel free to use images in our website by simply providing a source link to the page they are taken from.
-- AMITKK
"
Share views on How much a Website Building Cost Should Be?
Please keep your views respectful and not include any anchors, promotional content or obscene words in them. Such comments will be definitely removed and your IP be blocked for future purpose.