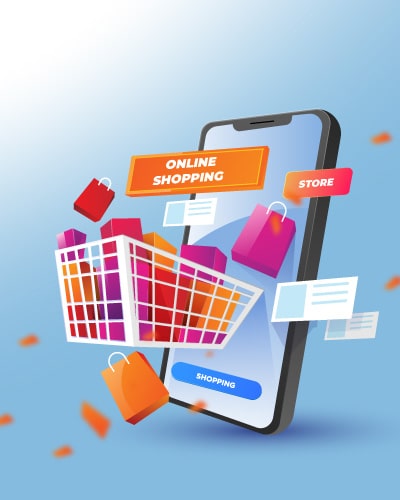 Ecommerce Website Development in Delhi
We develop robust, beautiful and scalabel e-commerce websites.
Over the last few years, ecommerce has changed people's life. Covid-19 pandemic has made this channel a one stop solution for all customers. People now more comfortable to shop online than visit an offline store. In this digital world when everything has gone digital, then why not online retail store? Actually, most of the famous brands have already brought their retail stores online due to its extra ordinary advantages. The main advantage of ecommerce is that consumers get all products under a single roof and they can order it from anywhere anytime which obviously makes our daily life easier. Owing to its scope and scale, online store of a business helps to convert the online traffic into sales easily.
When it comes to build an ecommerce portal for a business, Amitkk is one of the top ecommerce website development companies in Delhi. We are known for our robust ecommerce solutions that has helped many businesses to achieve their online business goal. We ensure to deliver the best and user-friendly experience to your visitors as your business deserves the best.
Any ecommerce platform has the potential to offer a lot depending on how well you want to scale it. Before planning to build an ecommerce website for your business, it is very important to have a fair idea about its mechanism. In this article we have tried to collate all important things that one must know before starts an online business. So without further ado, let's get started with various ecommerce business models you need to understand.
Business-to-business (B2B)
Business-to-consumer (B2C)
Consumer-to-business (C2B)
Consumer-to-consumer (C2C)
Business-to-business (B2B)
As the name refers this type of B2B model businesses sell products to other business or companies that enhance the business of buyer companies. Software companies like Salesforce, Survey monkey comes under this category. The products which are sold in this B2B platform are for the benefits of other businesses.
Business-to-consumer (B2C)
The online businesses which serve directly to the consumers fall under this umbrella. This model is very straight forward as they directly sell the products to the end users online. The businesses which come under B2C model are the online stores we all visit on a regular basis and directly purchase from them like clothes, makeup, books, grocery etc.
Consumer-to-business (C2B)
C2B is a type of ecommerce business model where consumers can enlist their work or businesses and bid for the opportunity. Affiliate marketing service comes under this category of ecommerce model.
Consumer-to-consumer (C2C)
It is a marketplace where a consumer can sell products to other consumers. There are few online tools like WooCommerce that allows consumers to exchange services or goods and make money out of it.
How to leverage your eCommerce website to make money?
In this modern generation while online marketing is booming, nothing surprising if new companies pop out every day. This pandemic has actually made us realized the actual value of an ecommerce store. If you're planning to come up with your new ecommerce store, then first know how you can leverage your site for making money. Here are some tips for you!
Create creative content that drives consumers and for that first know what your consumers want from you. Then develop blogs accordingly which will attract the consumers to your site.
Promote shopping ads from the beginning to drive up sales. You can try your hands on Google shopping ads which are modelled for e-commerce websites.
Choose and invest in the right platform will help you to grow faster. Platforms like WooCommerce, Magento are very popular for building a powerful ecommerce site. You need to understand your business and the rate at which you will be scaling to finalize the right platform. Your website developer can help you in this process.
Utilize the benefits of SEM to boost your ecommerce sale. Choose relevant keywords for your business and optimize them to reach out to your target audience.
Use social media platforms that have special focus for e-commerce promotions like Facebook and Instagram.
If you find it difficult to do all these tasks on your own, then consider a company like Amitkk who will take all the responsibilities and leverage your ecommerce website to make the most out of it.
Technologies we use for developing eCommerce
In this digital world website or app has become very important for every business and organization. To create a powerful ecommerce platform, the latest web technologies need to be used that will help to make a practical decision. Let's check four advanced technologies that we use to develop ecommerce websites.
Magento 2This is the most popular and reliable platform for B2B and B2C business. The main advantage of Magento is that it allows you to easily integrate with third party products and services. It is SEO friendly and comes with many advanced features that make it popular among developers.
ShopifyA highly advanced and tech friendly web technology that allows the consumers to use bitcoins for their payments.
BigCommerceBigCommerce is popular for its user-friendly interface with several advanced features and functionalities like built-in blogging, improved SEO.
Woo CommerceWoo Commerce is an amazing platform that can be integrated with WordPress which enables sellers to sell their products rapidly and easily.
Covering all major industries for ecommerce website development services
We cover a wide range of ecommerce services for different industry verticals. Let's have a look at the industries we have been providing ecommerce services.
Grocery stores : We develop app for grocery stores covering from grocery delivery to field management.
Travel & Tourism : We develop app for travel and tourism companies which majorly covering flights and hotel booking, road transport services etc.
Restaurants : We have worked for many restaurants and food takeaway service providers.
Fashion & Clothing : By using latest interactive features like try on option, we have the record of building advanced app for fashion and clothing industry.
Jewellery eCommerce : Using AI and VI we develop user friendly highly advanced app for jewellery brands.
Types of E-commerce websites
Now let's have a look at the different types of ecommerce website. The main three types of eCommerce websites are as follows:
Single brand website: A single brand ecommerce website usually belongs to a single seller. This is the most common type of ecommerce store and majority of the online stores fall under this category only. To build a single brand website one can just hire a developer to create a website or use website builders. In this type of ecommerce site, you will only get a specific brand product. For an example Nike is a single brand website.
Online retailers: This platform accommodates multiple sellers easily and allows them to sell their products. The number of this type of websites are less than single brand website. In this type of website, the owner enlisted multiple brands as well as own brand to sell the products. This type of site is the best option for a new startup business to go with as they don't have to invest much to setup its own site.
Market places: In this type of ecommerce website anyone can be a seller, from individual to a big company. Anyone can create an account without any criteria and start using the platform immediately for business. eBay is the one of the best marketplaces to get great exposure of potential customers.
Hope, now you are able to place your business under right category.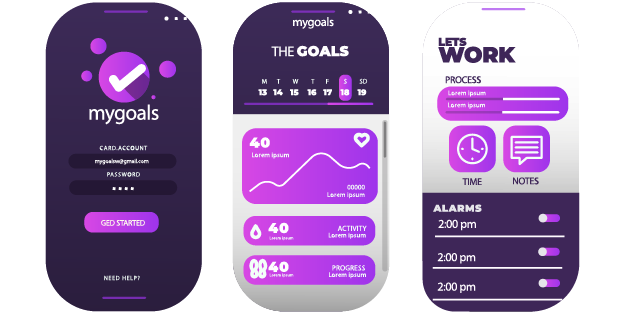 Why us for eCommerce website development?
Quality of work: We believe in quality and thus we take every measures in account to build a high-performance seamless ecommerce site. We have dedicated team of highly experienced and certified developers who help our clients to achieve their business goal.
Support and maintenance: Being one of the top ecommerce development companies we not only build high performance website but also ensure all kind of required support and maintenance services to our clients. We have a dedicated team for this who are always ready to assist you immediate round the clock.
Focus on scalability: We understand your dream to build an ecommerce platform with an aim to reach thousands of products at the site in near future. That is why we focus on scalability and offer a scalable, robust solution to our clients that helps you to manage thousands of products and user base easily.
Eye on SEO: SEO is the key of a successful ecommerce site. It improves the conversion rate on the site. We have SEO experts who always have an eye on SEO that enhance the search result and increase conversion.
Mobile friendliness: In today's busy world people prefer to use mobile over any other devices for everything even for a shopping. Keep that in mind we focus mainly on mobile friendliness of an ecommerce site. We promise a great user experience for every ecommerce website we develop that makes consumers keep coming back to the site again and again.
Comfort of technology: We adopt agile technologies like Laravel, Magento, WordPress for rapid development of an ecommerce website. We use high tech methodology that enables high end solutions to our clients.
On time delivery: At Amitkk, we have a very professional ecommerce website developers who give the value of client's time as well as ours. We ensure on time project delivery without compromising its quality.
Learn more about E Commerce
Want to speak with an ecommerce developer?
All these qualities make us one stop solution for an ecommerce website. If you think you're looking for a combination of this then contact us now.
Broad Functionalities in eCommerce
Now, let's deep dive into the broad functionalities in ecommerce that you must need for your upcoming ecommerce platform. For more information about our services, do connect.
Authentication system:
Set account registration system for new users
Set login process for existing users
Create an option for resetting account password
Product management
Enlisted products with different categories
Manage different fields for products include name, SKU, list price, your price, other product information, order amount, handling fee and more.
Add original product image and additional image
Manage product reviews and ratings
Order management:
Search and sort all orders by variables
Update order status
Check order number and customer details
Check order information and purchase details like product, tax, shipping address etc.
Add customized notes (if required)
Mange customers order statuses
Receive intimation once order is placed
Lastly export orders to excel
Payment gateway
Manage authorized account setting
Manage available payment types
Set offline payment option
Discount and coupon management
Create coupon code with discount amount
Add the code to the products of different categories
Set codes as 'Active' or 'Inactive'
Create auto apply option for the code when product is added to the cart
Set minimum amount to purchase to avail the discount code
Set and manage code activation timeline and the number of usages of the code
Shipping management
Set shipping details based on size, weight and zone
Set specific price for every order
Set shipping rates based on addresses
Set free shipping for specific products
Set store zip code and country code
Manage available shipping services
Reports and analytics
Create an interactive dashboard covering reports in form of with charts and statistics
Editable dashboard statistics to reflect specific timeline range
Dashboard reflecting store sales, order volume, top selling products, top selling brands, most used discount codes
Create single report outside the dashboard contains sales by date, top selling products by date, new customers by date.
SEO System
Ability to add meta tags for each page
Abilit to add alt tags for images
Complete SEO control of the website
Ready to get started with your new Ecommerce website?
Amitkk and team has in depth knowledge and expertise in ecommerce solutions that ensures best in class solutions for the clients. The experts help you thrive in your business by creating unique ecommerce website and offer value to your business. So, if you want to take your ecommerce site to the next level, get in touch with us today!
Ecommerce Clients testimonials
"
It was a very first experience with Amitkk. We gave them a very short period of time to build our entire eCommerce site and to be very honest we were skeptical about the delivery but Amittkk and his team delivered it so perfectly that too on time. Highly recommend for eCommerce website development.
"
Piyush Madhav
Co-founder FGSI
"
We have been working with Amitkk for quite a long time now. They manage our entire eCommerce portal. The team is very hard working and dedicated towards their work, try to provide the best service possible. I would say one of the best eCommerce website development companies in Delhi.
"
Dr. Jacob
Owner - Shadanga
"
Action speaks louder than words. Our eCommerce site says that we made a right choice by choosing Amitkk for the project. They developed the site so creatively and user friendly that make the conversion rate high. Look forward to work with them in future again.
"
Vrinda Loiwal
Owner - CSEL
"
Amitkk and his team are very professional, passionate about their work. It has been delightful to work with the team. We try their best to fulfil the client's requirement. The main thing is that you can be tension free if your project is on their hand. I would rate them 5 out of 5, specially for eCommerce project.
"
Saaransh
Marketing head - Trademark
"
I must say Amitkk is one of the best eCommerce website developers in Delhi. They have the best team of developers who are quite flexible and responsive which aim to serve high quality solutions to the clients.
"
Dr. Ankur
Owner - Whitesmile
Frequently Asked Questions
Looking for an e-commerce website development? Let us help you by answering some of the most common questions, that perhaps cross your mind.
How experienced is your team?

At Amitkk, we have a dedicated team of web developers who have more than 5 years of experience in this domain. They all are well versed in trending technologies which ensure to give you the best solution for your business.
How can I track the progress of my site?

You will be provided a dedicated project manager for your website who will be responsible for keeping you posted. On a regular basis we will be sharing you the status via mails or calls. Apart from this you will also have the access of your ecommerce site while it is under process. You can any time visit the site and share your views with us. We'll modify the site accordingly.
What is a typical cost and timeline for eCommerce website development?

The cost of an ecommerce website development depends highly on your requirement. In India the cost of developing eCommerce website is around INR 30,000 and a fully functioned website requires minimum 4 to 6 weeks to go live. Though it is very difficult to say the exact time and cost of website development but we at Amitkk ensures the best price with guaranteed on time delivery.
Is there any hidden cost?

No. There is no extra cost we change at any stage except the quote we share with you after a discussion about your requirement. We assure that this would be the final cost.
Why should I outsource eCommerce website development to you?

eCommerce website development requires technical skills and experience to build a high-quality product. In India this is easily available at a lower cost. So, it is always a wise decision to outsource for ecommerce website development in India.
Blogs on E-commerce Services
Discover More