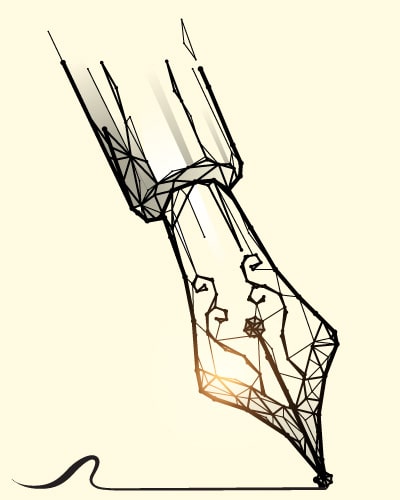 Content Writing Services in Delhi
SEO orinted content writing services to boost your digital marketing
Content writing is the backbone of any SEO strategy and we place complete importance to it when we write for you. Originally fresh, creative, precise and worth reading by users whenever they land on the website, you get the best content writing services for your website. Our expert writers understand that content is not only used to inform and acknowledge people but is used to attract new prospects too.
If you are looking for blogs, articles, reviews or simply webpages, AmitKK is the best content writing service available to you. We deliver well researched content backed with data, figures following all the basics of writing.
Content writing services we provide
SEO Content
We deliver original SEO content for websites<
Article Writing
We provide hand crafted articles for submission
Product Descriptions
Compleeling product description that attract customers
Blog Posts
Blogs to target more keywords and show your expertise
website content writing services
Flawless website content to communicate your brands
Metadata
Original well thought of SEO oriented meta data for webpages
Reviews
Beautiful reviews to go in products and testimonials
Copywriting
Original and creative copywriting text for all purposes
Press Releases
Press releases for off page submissions and to go in print
Our content writing strategy for SEO
We at AmitKK follow a "full-service approach" to creating content and optimizing the same. We believe in the process we follow and work towards achieving a successful content marketing campaign.
Keywords
We as digital marketers understand the importance of keyword research and its usage when creating the content. We decide on keyword density and make sure that the search term is used as per the number of words of content created.
Optimization
The content created is well optimized so that it ranks better in search engines. This in turn helps your website gain good visibility online, and improves its ranking.
Link building
We follow specific strategies to increase the number as well as the quality of the inbound links, all of which are tailor-made to suit your online marketing campaign.
What makes us the best content writing team?
Our content experts can do a lot more than just penning down the right content for your business website.
Creating a content strategy
We believe that content strategy is the key to the success of content marketing. Our team not only designs the right strategy based on thorough research but implements it the right way as well.
Helps you connect with the right audience
We at AmitKK believe that by understanding the needs and likes of your target audience, we can create a successful content marketing campaign- and that is what we do. We help businesses get an understanding of their target audience and ensure the success of the brand.
Scheduling the ideation of content
Our content experts perform thorough research, understand the present market needs, and create ideas that connect your product or service with the right audience.
Content creation
Be it a blog or an infographic, our writers along with the creative teamwork with you to create the best content that is unique, fresh, and is loved by your readers.
The outreach
Our team also helps brands by connecting them to bloggers and social media influencers to improve your brand awareness.
Our team of content writers are backed by SEO experts who help plan a content strategy that increases your ROI. If you have a website or a blog that needs content, do give us a call to discuss your requirement.
Learn more on Content Writing Services
Want to speak with an content writer?
Our Team of Content Writers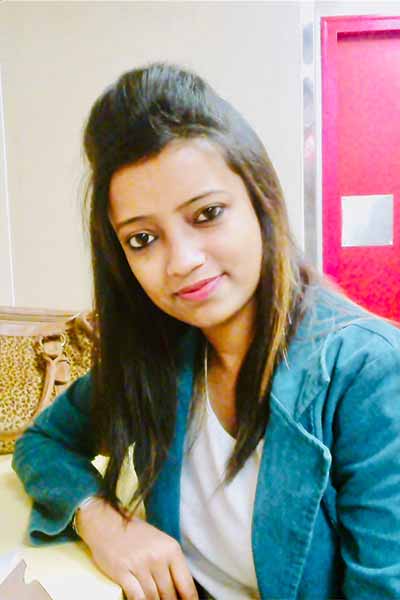 Tanisha Duttagupta
PG diploma in Digital Marketing & Social Media Marketing Strategy from IIM Calcutta
Tanisha is an enthusiastic and high energy driven professional. She has done masters in Food & Nutrition and also holds a PG diploma in Digital Marketing & Social Media Marketing Strategy from IIM Calcutta. While her professional background has been into health and nutrition for a considerably long period (6 years), her current professional role (Product Specialist) is in the field of digital marketing. She has been providing freelance or contract-based content writing alongside regular job since over 5 years.
Tanisha writes SEO and marketing content for multiple clients in various business niches and is proficient in developing content tailored for specific requirement. With her experience in the digital marketing field, she has an inclusive understanding of how content works in the online business world, which shows in her content.
Tiasha Dutta Gupta
Post Graduate Diploma in Business Management from Jadavpur University, Calcutta.
A highly professional and dynamic brand communication specialist with more than 7 years of demonstrated history in creating brand awareness and equity; helping the organization achieve business goals by using different means of marketing communication and brand solution strategies.
Tiasha has also the certifications in Google Analytics, Google Ad words, Google AdSense, Mobile Advertising, Affiliate marketing, Content Marketing, Online reputation Management, Social Media Optimization, and Search Engine Optimization.
Tiasha works with HCL Technologies (Noida) as an Associate Manager, Marketing Communication, Dainik Bhaskar Group (Noida) as an Assistant Manager, Marketing and MSL Group (Delhi) as a Senior PR Executive.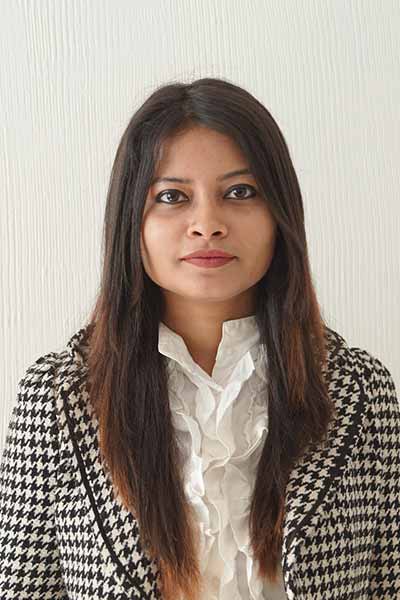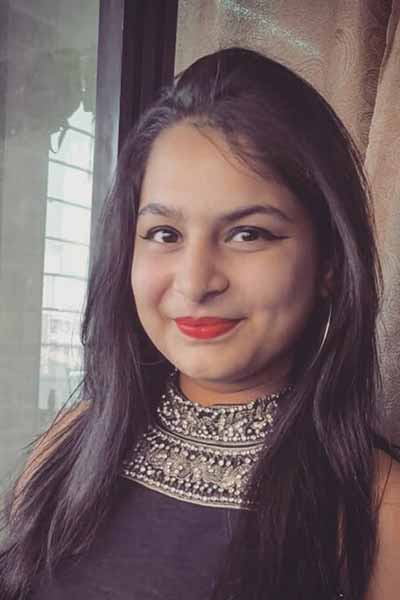 Madhulika Jha
Madhulika Jha is currently pursuing Bachelor in Management Studies with specialization in marketing from Pillais College, Mumbai. She has been writing various contents from nearly 2 years. Her poetries and quotes have been appreciated by readers. The passion for creating something new of her own got her into content writing where she found her true calling.
Being from marketing background she knows the importance of content writing in digital world and how effectively it can be used and collaborated with the technology.
Kalpana yadav
Kalpana graduated in the medical field from Ahmedabad, Gujarat and has been pursuing her dream hobby of writing for last 3+ years. She possesses a wide-ranging ability set and a plethora of expertise on different topics, making her one of the most sought after content writer.
Kalpana doesn't see as a job however as an innovative outlet which makes her content interesting. She had written over 75+ blogs in each category imaginable. She has an inclination for learning and loves to research well or every topic. Her content is fully SEO optimized, unique, error-free & informative that grabs reader's attention.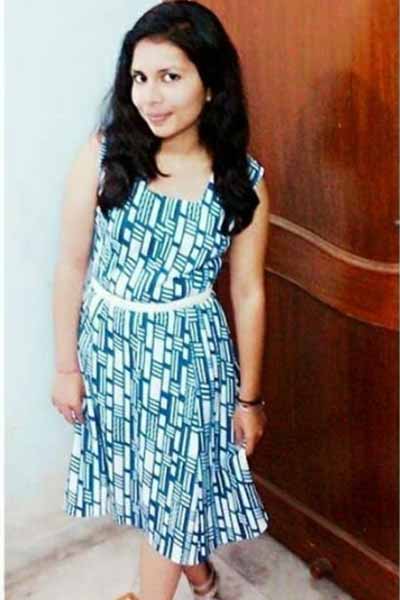 Clients testimonials
"
Big thanks to AmitKK and team for creating the excellent content for my website. Website mirrors your brand, therefore content that will represent the true essence of our business was our only ask from the team. But they exceeded our expectation. They not only delivered the quality but also helped us with strategic insights like right set of keywords for content marketing and search engine optimization.
"
Dr. Jacob
Owner Shadanga
"
Content plays a key role in giving out the right information the right way. Only having great products & services is never enough until you get the communication going. Working with AmitKK made us realize that. Their content really fueled our digital marketing efforts with great ROI. Now, we are on top of many search engines. All credits to the team for well-researched keywords, innovative blogs, SEO and social media content. They are the best content writing service provider in Delhi.
"
Bhushan Mehta
Manager - Palm Bliss Resorts
"
I would like to recommend AmitKK for their content writing services. I have already referred them to many of my business associates and personally look forward to more collaborations in near future. They are very reliable, exceptional in copy writing, responsive and always deliver on time. They are literally capable of writing on any topic under the sun, that too completely error and plagiarism free.
"
Vrinda Loiwal
Owner - CSEL
"
AmitKK & team is been the best content writing company in Delhi for more than a year now. From articles on Travel, food, education and gadget, you name it they did it for us. You just tell them the topic and the context; they will take it up, they just know their job. Their articles are always very well-researched, incorporate the most relevant keywords, and always come with very catchy titles that grab reader's attention. Thanks for all the efforts. Much appreciated.
"
Dr Mir Asif
Owner - Miras care
"
We were initially quite skeptical about outsourcing our content. But when we first met AmitKK, we gained confidence. He seemed knowledgeable and insightful. Their content writing samples, and case studies looked impressive and without a second thought we onboarded them for our project. And, we can proudly say they did not let us down.
"
Dr. Ankur
Owner - Whitesmile
Frequently Asked Questions
Planning to hire a content writing service provider and confused how to go about it? Let us help you by answering some of the most common questions, that perhaps cross your mind.
Explain the parameters to judge the quality of contents you create.

A quality content must have info contextual to the ideas you try portraying. You may give a product description for an item. Else deal with a blog post on a generic topic. Or else, have a well-written article to educate your audiences. You can have pointers in a bulleted form. You can include images, stats and graphics to make the content stand out.
What if I want my content to be optimized for an SEO firm?

Here, you deal with the more technical aspects of content creation. You must have the keyword density in place. Keyword density can be 0.3 to 0.5% of the total word count. You must include apt headers and side headings for the article. This is followed by intro and conclusion. Meta tags and header tags must be done correctly.

Agencies providing content writing services in Delhi will definitely have SEO focused writers with them who have been doing this for donkey years. So getting an SEO optimised content won't be an issue.
How much time do you need for ranking?

There is no such magical formula that can make a website rank on top, overnight. SEO is a continuous process. Timeline is undefined and unpredictable. From our own experience and various studies, on average it takes about 3 months at least to get to the first page on Google.
How likely am I to sell content here?

You can monetize your site. You can create effective backlinks for the blogs or articles you curate for the site. You can have the site advertised via paid campaigns like a PPC. You can launch the site via a social media channel. Likewise, you have plenty of options on how you can sell SEO rich content to web-based audiences.
Do I retain any rights to the content after I sell it?

Yes, if you are the owner of the website and if you have created the web pages using your skill or expertise. However, if you give the work to the content writing company or appoint writers for the same, you are liable to pay for the content writing services you get from the parties involved.
How can content marketing improve your SEO?

Google's Ad Sense lists the specific keywords that are competitive. In other words, these are niche phrases web users usually enter when they search for a product or service. Here, targeted key words are helping you get the site placed on top-slots of Google's search engines. You can market your blogs or content by giving away e-books to subscribers or members. This way, you create prospects or leads that can become your real-time customers. Therefore, you have plenty of ways by which content marketing improves your SEO rating.

Content writing services in Delhi target keywords through blogs and ensure that the page ranks well on them. Hence content marketing is a must for SEO.
Blogs on Content Writing Services