PPC Services Company is one of the most in-demand agencies across the globe to run ad campaigns for lead generation. They add directly to the revenue and marketing efforts of every brand. Search engines facilitate ad campaigns where marketers target audiences based on the search text they put in. These texts also called keywords, form a crucial point in the SEO of any website. The ads are run on the search engines through well-researched keyword finalization, filtering on interest and behavior patterns, and geographical territory. When users search for a service or product, the ads are shown in various places on the result. Every time a user clicks on your ad, the amount you bid on the keyword gets deducted from your budget. Hence the term "Pay Per Click Marketing."
What is PPC Advertising?
PPC or pay-per-click is one type of internet marketing in which advertisers pay money each time their ads are clicked. Advertisers place their ads on an ad platform, and whenever someone searches for relevant keywords, it shows up on the SERP. To place an advertisement on different ad platforms like Google Ads, Bing Ads, etc., marketers need to bid for relevant keywords through an automated auction system based on RTD (real-time data).
Proper bidding for the right keywords helps to earn high-quality scores, which increase the chance of your ad getting a higher rank to show up on top of the ad listing. Many PPC services companies are available with PPC experts to help you with this.
Benefits of PPC Advertising:
Pay-per-click is one of the most effective marketing models in today's competitive market, allowing you to reach out to a new audience and potential customers only. In PPC marketing, advertisers bid for different keywords based on the quality score; their ads are placed on SERPs, social media, and other websites. Multiple ad networks like Google Ads, Bing Ads, Facebook, Instagram, LinkedIn, Twitter, and many more exist. PPC ads usually show up above and beside a SERP. Once any visitor clicks the ad, it directs the visitor to the landing page, and a certain amount is charged to the advertiser.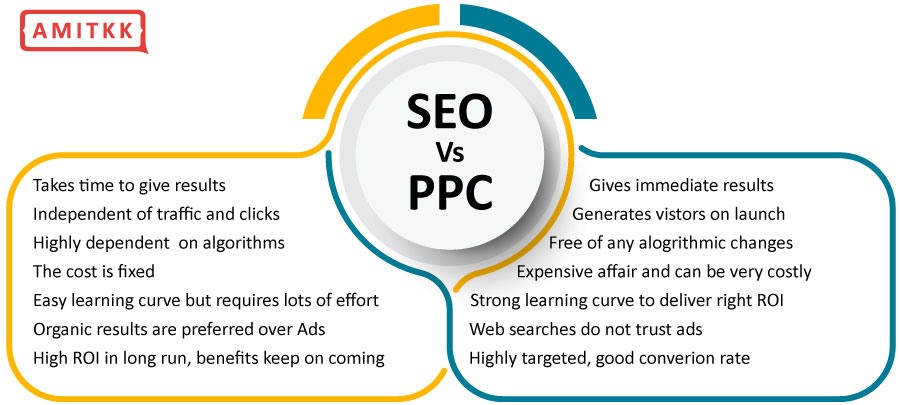 Top5 Benefits of PPC Advertising that You Should Know:
Immediate Effect
PPC advertising immediately impacts your business as it generates instant leads. You do not have to wait a few months before Google finds your website valuable and starts giving high rankings.
Genuine Leads
You advertise only for potential customers looking for a business like yours. Since only potential customers will show interest in your advertisement, half of the job is already done here.
Good Filtering
In PPC advertisement, you can target your audience based on their interest and geographical area. PPC marketing offers good options to filter out geography, interest, and behavior to make your targeting very specific.
High ROI
You have to pay when someone clicks on your ad; it automatically decreases the marketing spend. Your ROI always tends to be very positive as only people looking for the specific service click on the ad, and the chances of conversion thus become high.
Build a Reputation
Not just leads, PPC campaigns also help you build a reputation with Google. Frequent PPC campaigns ensure SEO rankings can be easily achieved when Google starts seeing you as a valid business.
Are you looking for a digital marketing agency to deliver the above benefits? No need to worry. AMITKK is a leading digital marketing company in Delhi. Our team of PPC specialists generates leads and helps businesses to get maximum ROI.
SEO vs. PPC
The most common question a client asks is what is better, SEO or PPC?
It depends on the current situation of the business.
Let's have an idea about the difference between these two.
Search Engine Optimization is a process of improving your site's quality to increase its visibility which determines your position in the organic search section. SEO gives you organic traffic at no cost, but you need to pay for each click in PPC advertisements. Paid ads are visible at the top of the organic listing. SEO takes a long time to show you the result, whereas PPC gives you an instant effect. The more you are visible to the audience, the more you get potential traffic. A new business may initially face some challenges in getting organic traffic for their site, but they can quickly get traffic through PPC advertisements.
Sometimes SEO performs better, sometimes PPC, and in some cases, the combination of both works the best. You must determine PPC carefully to run a successful marketing campaign, and a professional, experienced PPC services company can only guide you to the best in your PPC marketing plan.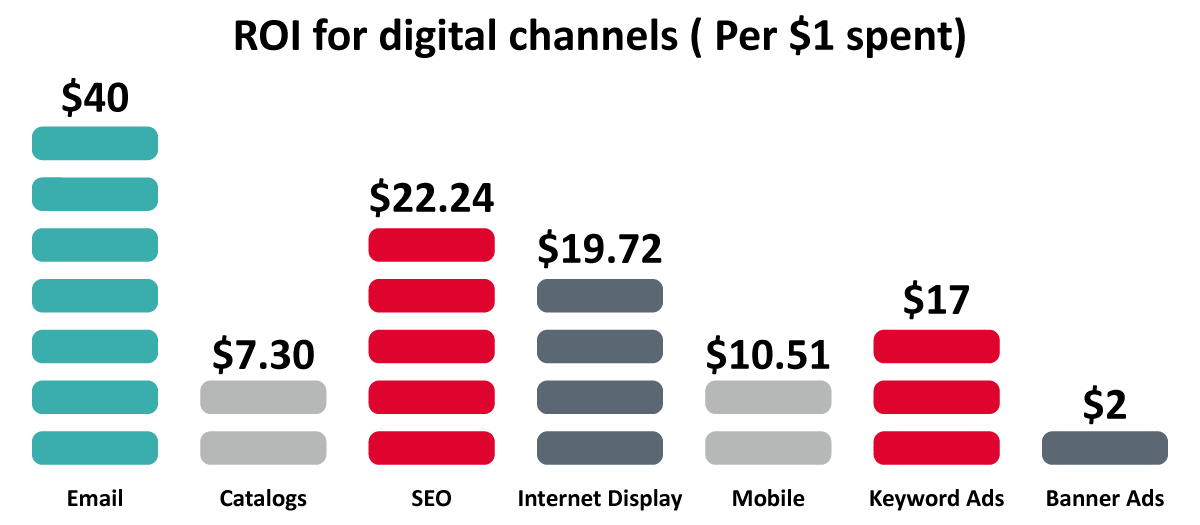 How PPC Works
PPC stands for Pay-per-click, meaning advertisers need to pay per click for their ads. Before diving into how PPC works, let's have an idea of who is involved in the whole process of PPC advertisement. There are mainly three parties who are interested in this process:
Advertiser – A business that uses PPC to advertise its brand or services.
Network – PPC networks like Facebook Ads or Google Ads, or Bing Ads to advertise on their network.
Publisher – An individual who works closely with the PPC network to publish ads on their sites.
Through PPC advertisement, a business can target only potential customers, which higher the chance of a conversion. In this process, the advertiser bids for keywords to show their advertisement on the SERP. The ad's position depends on the ad quality and the bidding, which is finally decided by the network only. The amount to be paid per click is not fixed; it can be anything.
Types of PPC
Selecting the right PPC type is the key to a successful PPC campaign. Confused about which PPC type is best for your business
Search Ads:
This is the most common type of PPC advertisement. Search advertisement shows up on the top section of your SERPs. The position of your ad depends on the quality score, which google decides based on your ad relevancy and bidding amount. A small 'ad' appears that indicates that it's a paid advertisement. Search ad doesn't contain any image; the relevant text is the key to attracting potential consumers.
Display Advertising:
In this type of PPC ad, your ad will appear on a google partner's website. The process of displaying ads is the same as the Google search ad. The display ad includes both pictures and images, which makes it attractive.
Social Media Advertising:
In this digital world, the most popular type of paid advertisement is a social media advertisement. Every brand now uses social media platforms to target its potential customers. Multiple social media platforms like Facebook, Instagram, Pinterest, Twitter, and LinkedIn are being used to drag social media customers into business sites through advertising.
Remarketing Ads:
Remarketing is for those consumers who already visited your site but, for some reason, didn't get converted. A business can follow them through remarketing and reach out to them with extraordinary innovative ideas that may convince them to choose you. Like other PPC campaigns remarketing also requires bidding.
Google Display Network:
Google display network allows you to advertise your business with images and texts on various sites, blogs, and niche sites across the internet. Though the CTR (click-through rate) is lower than other PPC advertisements, it helps to improve your brand awareness. It allows you to target those consumers who visit similar business sites like yours, and then they might get interested in your business instead of them.

Benefits of PPC Marketing for Small Business
PPC advertisement is a powerful marketing strategy to generate revenue. It brings the right customers to your site at the right time. We have already discussed several benefits of PPC advertisements. Now let's discuss the benefits PPC marketing contributes to a small business:
Reach out to the Potential Customer:
The most crucial benefit of PPC advertising is that it will connect you with potential customers only who are looking for a business like yours. It also saves you from wasting your time on the wrong people.
Brand Exposure:
PPC advertisement improves your brand exposure. If your ad gets a higher rank, it will show on the top, which means whoever searches for the keywords you determine, can see your ad at the top. Ultimately it helps to increase your brand popularity.
Pay-per-click:
The marketing budget is always limited in a small business or a startup company. In PPC marketing, as you only pay against each click means, you are paying for interested customers, which saves you money to be wasted.
Location-based Advertisement:
This advertisement allows you to target the customer based on location. Whether the ad is for local audiences, any region, or a global crowd, you can manage all this in google ads.
So, if you want to kick your small business into growth, you must now appoint a paid advertising company that can help you with all the benefits mentioned above.
When to use Pay-per-click Advertising for a business?
Do you still need clarification about whether you should go for a PPC campaign?
Check out the below points, which will help you to take the call for a PPC campaign. In the below-mentioned scenarios, a business must opt for a PPC campaign:
Suppose you are going to launch a new product or service. PPC is an effective way of marketing to build awareness of newly launched products or services.
To boost your SEO efforts, it will show you instant results.
If the marketing budget is limited, PPC is the right choice, as you will pay only for potential customers.
Suppose you are new online and want to strengthen your online presence.PPC will help you carve out your space fast and stand out in the crowd of well-known competitors.
If you are running a non-profit business means the budget is already limited. So, PPC will help to grow your business with a limited budget and improves ROI.
Why AMITKK is the Best PPC Company in India
In this competitive online market, PPC is any business's most effective marketing strategy. AMITKK is a leading PPC Company in India who can help you to reach your business target by connecting you with a maximum number of potential customers. We are committed to serving you with the best paid advertising in Delhi. Our PPC experts design a PPC marketing strategy per the client's requirement and make the best use of data-driven results. Our highly skilled PPC experts will help you to select the right set of keywords and bid them tactfully, which improves your position on SERP and reduce your marketing campaign expense. We ensure that our PPC campaign attracts the most potential consumers to the business site.
Why Choose us for Paid Advertising?
PPC marketing is one of the most influential and essential internet marketing strategies to get maximum brand exposure. This marketing requires highly skilled and experienced experts to manage the overall campaign.
AmitKK have highly skilled professionals, specialized only in PPC, who can guarantee conversion rates. We believe in catering to result-oriented, efficient services. We are known for our successful PPC campaigns, and our track record makes us the best PPC company in Delhi.
Contact us now if you want more traffic to your site, optimum leads, maximum conversion, and improved ROI with our PPC service.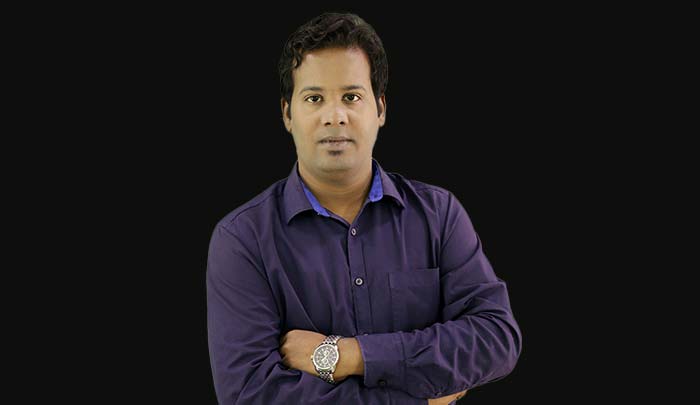 Author: Sumit
Sumit is an entrepreneur who loves trying out different business ideas and sectors. His vision and passion for entrepreneurship and the role digital media plays in it is very interesting.
"
Feel free to use images in our website by simply providing a source link to the page they are taken from.
-- AMITKK
"
Share views on PPC Company in India
Please keep your views respectful and not include any anchors, promotional content or obscene words in them. Such comments will be definitely removed and your IP be blocked for future purpose.