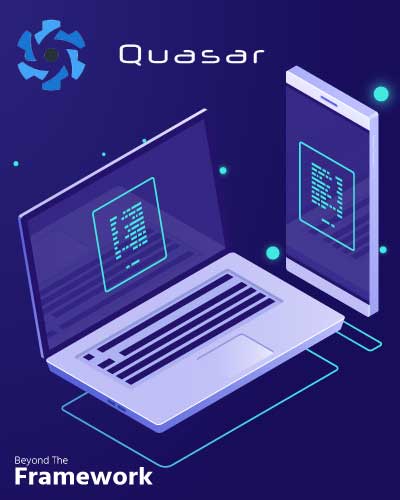 Quasar Developer in Delhi
One source code to control all
We are living in a high-tech world where everything goes digital. Most of our daily work involves applications whether it's a web or mobile app. Every business has its own app to reach out to their audiences and thus, app development companies are on demand.
Quasar is an innovative solution for app developers to develop app for both web and mobile by using a common database for both. Hence, this front-end framework has been accepted by the developers in a very short period of time as an innovative solution for app development. There are end number of Quasar development company in Delhi but finding the right one sometime seems difficult.
If you nodded your head, then you are at the right place! It is very important to know about quasar framework before hiring a developer for this. Here you will get all required information about Quasar development services and company.
Amitkk is one of the best Quasar development companies in Delhi known for its best in class Quasar framework development services along with 100% transparency, seamless communication, timely updates. We at Amitkk have a team of dedicated quasar developers who ensure to give all your users an enhanced digital experience. To reach your project objective hire developers from us!
Why should you go for Quasar Development?
Quasar enables to develop cross-platform, responsive apps quickly which offers best in class experiences to the users. Developers can build both multi-functional desktop app as well as hybrid mobile app. The interesting part of Quasar framework is using the same code base programmers can develop both web and mobile application. It has wide platform supports like Google Chrome, iOS, Android and more. Because of its highly powered features Quasar is the number one solution for:
PWAs (Progressive Web App)
SPAs (Single Page App)
Mobile App
Browse Extension
Multi-platform desktop apps
Let's take a look at the main features of Quasar framework:
Multi-platform support
Quasar CLI is highly developer friendly
Wide platform support
Support right to left scripting
High class web responsive components
One source code for all platforms
If you want to enjoy these features and leverage it for your next project, then hire a highly skilled quasar developer today.
Quasar Development services at Amitkk
We are also known as the top vuejs development company in Delhi. Since Quasar is a framework of Vuejs itsel, it places us most favorbaly to provide a comprehensive suite of Quasar development services. We have the most skilled and experienced developers in our team who offer you the following services with 100% satisfaction guaranteed for your Quasar development project.
Web applications
Single page applications
Multi-platform desktop apps
Hybrid mobile apps
We offer a wide range of quasar development services to achieve business objectives with a dedicated, incredible, talented developers in our team who will ensure the following:
100% data privacy
On time delivery
Full code authorization
Cost effective
We have proven successful Quasar project for so many clients which makes us a leading quasar development company in Delhi.
Looking for Quasar Development Company in Delhi?
CLIENTS TESTIMONIALS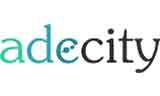 "
If you want to stay tension free with your Quasar project then hire AmitKK. They have the best developers in the India who take all the responsibility for your project and ensure a successful project for the clients. Amitkk is the number 1 Quasar development company in Delhi.
"
Prashant Chanchal
Owner
"
I believe Amittkk is one the best developers in Quasar in Delhi. We are working with them since past 3 years and for any kind of java script project we blindly trust on them. They have a very creative and highly professional team of developers who ensures timely delivery.
"
Nishant Gupta
Owner - Trueloans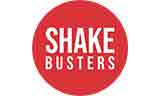 "
Working with Amitkk was an absolute pleasure for us. I must say they have highly skilled developers in their team who always make sure that the client's business reaches its potential.I would highly recommend Amitkk as a top Quasar developer in Delhi.
"
Shrom Budhraja
Owner - Shake Buster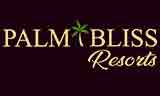 "
Amitkk, a company with an aim of turning each and every client into successful business and that makes them a leading Quasar developer in Delhi.
"
Bhushan Mehta
Manager - Palm Bliss Resorts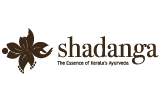 "
One of the finest companies, I have worked with. I really appreciate the team's effort for client servicing. Earlier we had worked with Amitkk for other java scrip framework and this time we have hired them for Quasar framework. All I can say it is the best Quasar development company in Delhi. Highly recommended!
"
Dr. Jacob
Owner - Shadanga
Frequently Asked Questions
Some questions you might have on Quasar.
What is the Future of Quasar?

Quasar is a new open source java script framework which has an extensive community of developers who prefer this framework over any other javascript and keep adding value towards it.
How Quasar Reduces App Development Cost?

Quasar is not only a feature rich framework but also very much cost effective. By using a single codebase, you can build app for both iOS apps and Android apps which reduces the cost automatically and this is why it has gained the popularity as a javascript framework.
Any Hidden Charges in Quasar Development?

There are no hidden costs. We keep full transparency in our packages. The budget that we would offer you are final, excluding any third-party integrations that you want. The extra costs in any website like a domain, hosting and SSLare all applicable here.
Is Quasar Framework Handy for Low Cost Web or Mobile App Development?

Quasar framework is very popular among developers for low-cost app development. Reusable codebase, less resources and fastest delivery make this framework handy for low cost web and mobile app development.
Does Quasar Lead the Javascript Framework?

Quasar is an open source javascript framework built upon the core capabilities of Vue.js. It has already proved to be the easiest framework for building single page application, mobile apps and desktop apps. In recent time, quasar is a leading java script framework.
Is Quasar Good for SEO?

Quasar Meta Plugin gives you all the functionalities to cater to your SEO needs. You can easily build Quasar CLI by using this feature and get top SEO ranking and traffic.
Can I Make Mobile Apps in Quasar?

You can develop both desktop and mobile app in Quasar. Using a single codebase, you can make mobile apps supported on multiple platforms like iOS, Android, Windows and Blackberry in Quasar.
What are the Advantages of Quasar Framework?

Find the advantages of quasar framework below:

Reusable code across multiple platforms.
Less dependence on 3rd party tools and APIs.
Highly responsive and quality components.
Easy migration from any existing app.
Offers fully fledged Command line interface.
Is Quasar framework Scalable?

Quasar framework is highly scalable.
Why Should I use Quasar Framework?

Quasar is a highly featured front-end framework that allows you to develop both the desktop app and mobile app by using the same code base. You can build highly responsive user-friendly PWAs, SPAs, Web Extension, and many more.
Services in More Locations
Secrets of our Work Revealed in Blogs
RECENT POSTS
Looking for Quasar Developer in Delhi?