A newbie in the mobile application development space? Planning to create a mobile application for your business but need help figuring out where to start? Well, read on! By the end, you will get a fair understanding of the mobile application development process, its nuances, various types, benefits, and much more. Get an overview of how mobile applications can aid your business, how to find the best app development company in Delhi, the aspects you need to consider, application development costs in Delhi, etc.
Mobile application development is when a software developer creates an application to run on mobile devices supported in different hardware specifications, configurations, screen sizes, etc. The mobile app development field is steadily growing and opening avenues for new job and revenue opportunities. The mobile applications can be formulated to be pre-installed on the phones during manufacturing of the platforms or could be delivered as web applications using server-side processing, giving an application-like experience on a web browser.
Do you need a Mobile App? Well, find your answer here!
In this digital era, while your consumers are making the paradigm shift to digital platforms, being in a competitive business environment, you cannot help but need to adapt and keep up with the change quickly. With the increased adoption of smartphones, mobile applications have emerged as a great tool to broaden business opportunities. Mobile application comes with various advantages.
It acts as a tremendous promotional platform
It enhances the support system
It makes inroads to better connect with the users
Value addition through loyalty and reward programs
Driving user engagement & interactivity
Instant access at all time
Better opportunity for personalization
Hire an efficient mobile application development service provider in Delhi and see the magic it can bring to your business.
An Introduction to the various Types of Mobile Applications
While planning to develop a mobile application, the fundamental question that will come to your mind is, 'what type of mobile application will suit your business?'. To answer this, you must first understand the various kinds and formats of mobile applications available in the market. Once you know the types, their advantages, and their disadvantages, it will help you make an intelligent and informed decision.
So, based on the technology used, mobile applications can be categorized under three types- 1. Web 2. Hybrid 3. Native. Basis the platforms, however, the famous three broad categories are Windows, Android, and iOS mobile applications. Any mobile application development company in Delhi shall have the expertise to create all categories of mobile applications. However, application development costs in Delhi could vary per the requirement.
Native Mobile Apps
These mobile applications are built for one platform exclusively, be it Apple iOS, Google Android, or Windows. Therefore, it delivers a better user experience. Optimizing the platform, ultimately, also ensures quick and intuitive app performance.
Hybrid Mobile Apps
Unlike native mobile apps, hybrid apps are not separate for different platforms. These kinds of apps are installed on devices just like native apps but are usually run through a web browser. These are not as reliable or quick as native apps, but they are faster to develop and easy to maintain. Built-in HTML5 programming language, the advantage of hybrid apps lies in the development process, which is easy to be streamlined and therefore saves a lot of time and resources. These are primarily ideas for content delivery platforms.
Web Apps
Unlike the other two, web mobile applications cannot be sold in any app store or use the hardware of mobile devices. Built-in most popular programming languages, adaptive web apps fit into different screen sizes of various mobile devices, while responsive websites switch into a different design when accessed via mobile.
How much could a Mobile App Development Company in Delhi NCR cost you?
There is no such fixed, pre-defined application development cost in Delhi. There are several variables that a mobile application development service provider in Delhi considers in determining the price for a mobile application. Forex. App functionalities, user interface, UX configuration, geo-location, technologies, mobile application development company, and others. The service provider (IT firm, smaller digital agency, etc.). A few other factors to be considered are as follows:
Nature of application
Location of the vendor
Rate card
App features and highlights
Platforms (iOS, Android, Web)
If you opt for freelance app developers in Delhi NCR, they might charge you relatively less than agencies or companies. On average, a mobile application development company in Delhi might charge you something between INR 50,000 to a few lacs.
How to find the Best Mobile Application Development Company in Delhi?
Delhi NCR is a growing hub for digital marketing companies and agencies. It is home to many small, mid, and enormous-scale mobile application development companies. You can get a whole list on the internet, but the ideal way would be to go by recommendations. See what mobile application development company in Delhi your peers from the industry suggest; check within your peer groups; you might have a lot of tried and tested options. It removes your effort to analyze their capabilities, delivery timeline, strength, and weak links. Rest can be discussed and interpreted as per your requirement.
If you are clear about your requirement, you get to RFI (Request for Information) followed by RFP (Request For Proposal). Otherwise, you can first discuss with the mobile application development company to get their expertise and then figure out your actual requirement and accordingly ask for a pitch or proposal. It would help if you evaluated multiple vendors before shortlisting one. You can hire freelance app developers in Delhi NCR for your mobile app development services.
Well, are you looking for a Mobile Application Development Company in Delhi?
Finding a mobile application development company with plenty of choices available at your disposal might seem like a cakewalk. But how do you know if you are choosing the best? Having too many options can lead to confusion. Therefore, you must be clear about your goal and the parameters you need to vet before finalizing the mobile application development company in Delhi. Let us look at the benefits that Delhi's mobile application development service providers, like amitkk.com, offer.
Know-how in eCommerce, enterprise, gaming, utility, and educational mobile app development
Extensive work history with small, medium, and large companies across the globe
Expertise in developing and deploying apps across multiple channels
Reliable and customizable mobile apps development solutions
Robust industry knowledge & competition updates
Multiple solutions in one place at an affordable rate
Quality work delivery and process alignment
In-depth understanding of coding and frameworks
Experienced mobile application developers
Close attention to user experience
Good turnaround time
Best resource utilization
Crafted many success stories in developing an innovative, high-performing mobile app
Team player understands the customers' needs and works as a partner
Keep the clients ahead in the competition
It is always advisable to choose a mobile application development company that will get you multiple solutions, from planning and strategy to design, execution, development, deployment, and even optimization. Considering all of these, AMITKK is undoubtedly the best app development company in Delhi.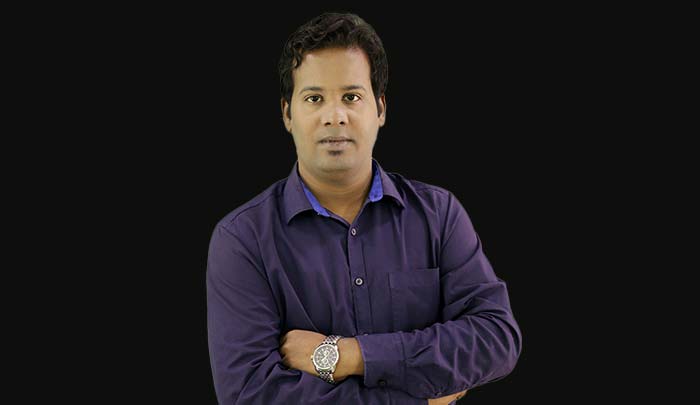 Author: Sumit
Sumit is an entrepreneur who loves trying out different business ideas and sectors. His vision and passion for entrepreneurship and the role digital media plays in it is very interesting.
"
Feel free to use images in our website by simply providing a source link to the page they are taken from.
-- AMITKK
"
Share views on Mobile App Development Company in Delhi
Please keep your views respectful and not include any anchors, promotional content or obscene words in them. Such comments will be definitely removed and your IP be blocked for future purpose.