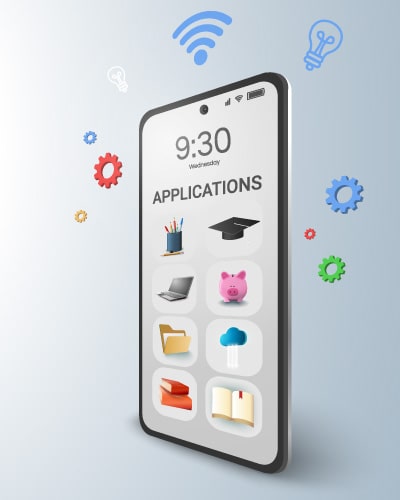 Mobile App Development Services
We develop beautiful and high functioning Apps in all languages
Got a great idea for your business app? We have the team to make your imagination come to reality. We have earned the reputation of a top mobile app development agency in Delhi by creating innovative iOS, Android, Native and Hybrid Mobile Apps for various brands for years. With latest trend and technologies like IoT, AI, Cross-platform, Blockchain we help you give wings to your dream app.
Our apps are developed using the latest technology with the best UI designs and are thoroughly tested to give the best UI/UX experience. Connect today with the top mobile app development company in Delhi to bring your idea to life.
Your app, our passion.
Types of App Development
iOS App Development
Android App Development
Hybrid App Development
Web App Development
iOS App Development
We have our proven expertise in developing next-gen ios mobile apps development, be it commercial app or gaming exclusively for iOS platform. With experience of developing thousands of iOS apps in various categories, we know what it takes to create that bug free perfect application for a niche segment like iOS. User experience is critical; thus, we incorporate the technologies compatible to latest functionalities in the most recent iOS release. We make use of geolocation, gyros, accelerometers, and other features to create an attractive and addictive application.
Android App Development
Android covers a large part of the audience segment. Therefore, one cannot miss the android version of the app. We have excelled in designing and developing custom Android apps for businesses across varied domains. Our unique concepts and innovative ideas complemented by brilliant widgets in integration with latest IoT technology has created many wonders with quality android applications. We promote enterprise smart mobility solutions by leveraging the latest tools and techniques making the best use of resource, experience, technologies, and infrastructure.
Hybrid App Development
Hybrid applications are faster, simpler, and much easier to maintain. Therefore, to meet the increasing demand of hybrid apps, we have our expert developers specialized in modern technologies for providing tailored scalable hybrid app development solutions. We are capable of delivering any dynamic evolving business requirement with optimal performance. We develop highly sophisticated apps on cross-platform framework programmed in HTML, CSS and JavaScript within the allocated budget.
From simple to complex, feature rich, customized web applications, we excel in creating world class web apps in secure and customizable environment. We provide technology consultation on OS and server migration, software upgradation and platform. Our USP is our service. With legacy app and data migration, plugin, chrome extensions and API, add-on and server integration, we develop the mobile app from the scratch to meet the business goals effectively. We make use of latest blockchain, advanced ML & real-time chatbots concepts.
What makes us the top mobile app development company in Delhi
Ready to grow with us? Let us give you an overview of our deliverables for SEO that drives results.
Best competitive price
Highest App development services at lowest prices
Latest technology & scalability
We deliver the best and latest app technology
Experienced and skilled team members
Team of highly expereinced App Developers
Attractive design and UI
We provide top UI/UX Designs for App
Flexible payment plans
Choose a highly flexible payment method
Timely delivery
On time delivery of Apps guaranteed
Strong communication & complete transparency
Clear communication with carefully laid down plans
Innovative & proven approach
We practice and follow the proven approach of app delvelopment
Customization
Highend customisation in app design and functionalities
Benefits of mobile app
Connect with on the go customers
Mobility is a blessing to mankind. Addressing customer query 'as and when', providing purchase or service assistance to them all can be made possible with a mobile app. Stay connected with the end users.
Instant communication with customers
Sales related information can be smarty pushed through mobile notification. You can keep your users aware of any discount, new offers, new launch, and releases instantly or even real-time.
Brand building & recall
When a user has your business app on their mobile, you have access to their user behavior, buying pattern and many such other critical information that help you feed them with right content, i.e. e-commerce company can decide which item to be promoted. Also, mobile app ensures your logo presence and that your brand is visible to the users creating top of the mind recall.
Customer loyalty
A user will only spend data in downloading your app and retain it on their phone consuming space if they are truly interested in your brand. So, your app usage also speaks volume for customer loyalty.
Increased sales and revenue
Ultimately, as a result of all the above points, brand recall, constant communication with the users, ease of access helps you boost sales and thus the revenue of your business.
Connect
Communicate
Branding
Loyalty
Sales
Steps for mobile app development
Information architecture & navigation framework
The app development process starts with outlining the structure of the app content just like a blueprint. The information architecture helps in structuring the flow of information. IA helps in making the process simple for the designer and intuitive to navigate. We always make the IA scalable and comprehendible.
Wireframing
The next step is the documentation and wireframing. This helps in creating a logical flow of the requirement and envisioning the usability. It can also act as a great collaboration and communication tool. It streamlines the features and ideas that will combine into a functional app. Identifying the challenges, technical limitation in the backend development process gets much easy with this.
Specifications and guidelines
After wireframing, outlining the specifications and guidelines is key for defining the functions and purpose of the product. How the app will perform and what will it do, a guideline to this lays the foundation of the development process and help keep each stakeholder of the project on the same page.
Front end & backend development
Front end app development involves the interface development, how will the application look. Deciding the theme, images, font, style, and its presentation, while backend app development involves the development of the functionalities, how will it function or work. Managing the database, the users and their security, and app performance issues etc. We create the front end using primarily 3 languages, such as HTML, CSS, Java script while our great coding minds who excel in programming languages like PHP, Ruby, Python, Node.js, and Java and proficient in MySQL, Oracle, and SQL Server databases develops the backend.
Testing
Once the development is done, comes the crucial part of testing. In any development cycle, the further we go, the cost increases, therefore, it is wise to test the product often and at the early stage. It helps identifying the bugs and fix it in minimum cost. Testing also is a time taking exercise as it covers many facets like usability, interface and compatibility, security, usability, and performance. Any good mobile app development agency in delhi will spend a good amount of time in testing the app before making it available for launch.
Alpha testing
Many companies go live with the app after initial testing. But we always recommend alpha testing in close group. Once an app undergoes the User Acceptance Test, we make it available to a limited group of identified users within family and friends. Learn about the user experience, bugs, issues, and concerns in the real-world scenario and accordingly make necessary changes.
Learn more about App Development
Want to speak with an app developer?
Launch
At last, it is the formal launch of the application for the larger audience. On a stipulated day, we submit the app on various application stores, following their respective guidelines. Our job does not end here. Once we make the app available to the end users, we closely monitor the feedback. We take necessary analysis to incorporate the changes required in the next version.
Looking for mobile app development company in Delhi?
Connect Today
Languages used for app development
App Development in Flutter
We develop beautiful native applications for mobile, web, and desktop from a single codebase on flutter, the Google's UI tool kit. We recommend flutter for fast development, flexible UI, and its expressiveness. Flutter offers outstanding native performance. The widgets incorporate scrolling, navigation, icons, and fonts. The flutter code adjoins ARM machine code using Dart's native compilers. We use the rich set of fully customizable widgets to build the native interface. We always keep our focus on end-user experience. Layered architecture enables customization, which helps in fast rendering.
With flutter, we ensure delightful experience by built-in motion APIs, natural scrolling, and material designs. With flutter-based applications, users experience minimum reload time without losing state on emulators, simulators, and hardware.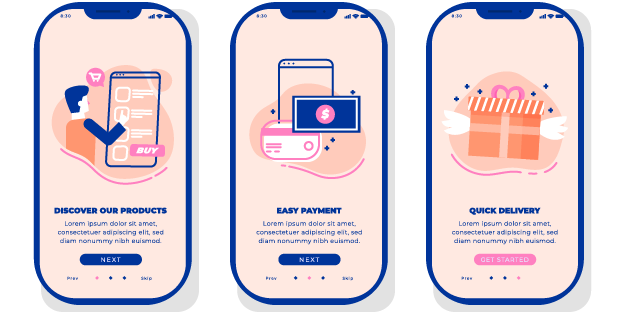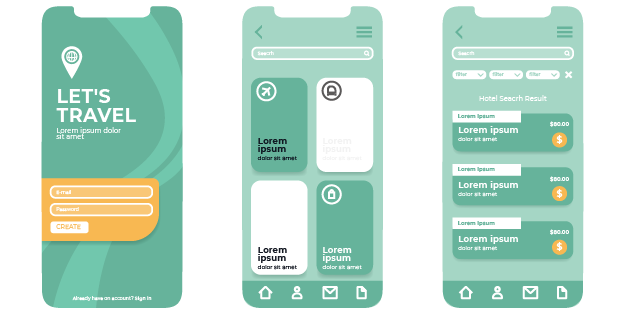 App Development in React Native
We are also into React native application development. A lot of our clients rely more on this open-source mobile application framework developed by Facebook Inc for applications on Android, iOS, Web and UWP. React native enables developers with native platform capabilities in fresh as well as already existing projects. Our apps are supported by the best-in-class JavaScript library for building user interfaces.
With React Native, we create platform specific component for versions to help share the codes across platforms. Sharing a common technology, two platforms can be maintained on React. React Native framework helps in robust app performance and fast development.
App Development in Java
For Android application Java is the most widely used programming language. At AmitKK, we use this class based, object-oriented programming where the syntax is influenced by C++for its simplicity, and robust security. It helps application developers to with WORA- write once and run anywhere. It does not require any recompilation. Once Java code is complied, it can be run on any platform supported by Java. As one of the leading Java App Development company, our expertise and experience lie in delivering full-stack, comprehensive Java-based solutions.
We also deal in complex, multi-layer web application environment, custom product development and integration with third-party tools that fuel high performance. We are also empowered with capabilities like legacy app migration, product reengineering and monitoring, along with customization of existing applications.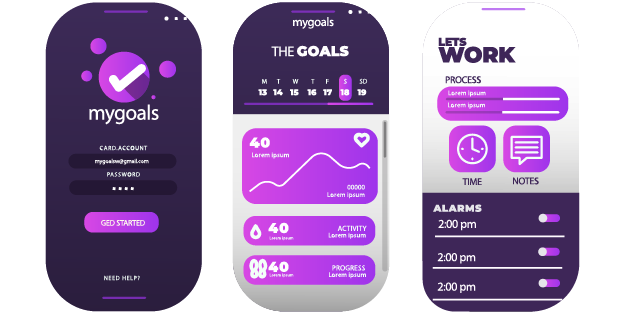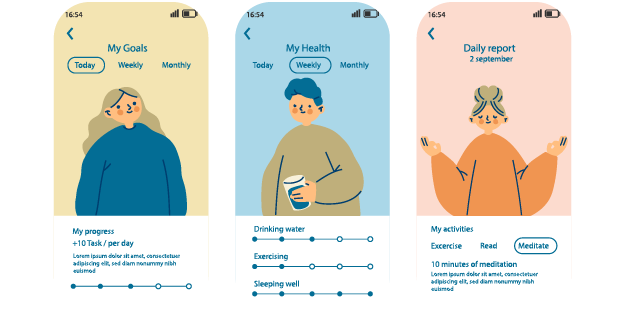 App Development in iOS
For the development of iOS mobile apps, Apple provides tools and resources to run on various platforms like iPhone, iPad, iPod etc. Our proficient iOS developers program the apps in native languages like Swift or Objective-C. We also develop cross-platform native applications with React Native (JavaScript), Xamarin etc. Xcode, Apple's IDE (Integrated Development Environment) is the graphical interface that our developers use to write both Mac and iOS apps. It integrates the iOS SDK, tools, compilers, and frameworks and help design, develop, code, and debug iOS apps.
For native mobile app development on iOS, we use modern Swift programming language. We understand, this niche segment and thus, we strenthen our offerings with tailored solutions supported by extraordinary set up and resource pool.
The team that builds app rules the world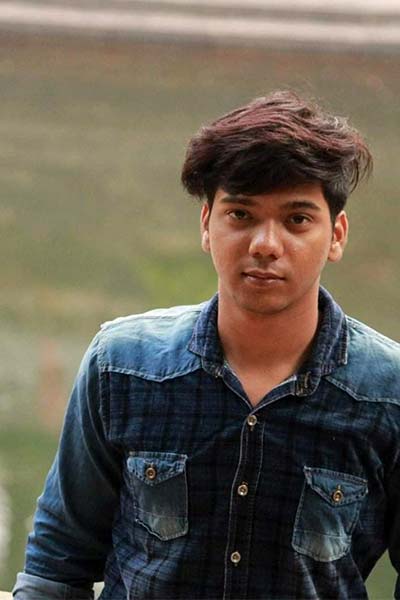 Samad Kaifi
Samad is the latest addition to the team and is a gamer at heart with passion for apps running deep. He found his calling in app development and that too in flutter framework. He is very passionate about his work and is one of the silent types that push the organisation to new limits.
You can engage Samad for hours on technology and movies but not for small talks which he dislikes very much. A tech savvy guy he loves to work on projects and has been building his tech stack at steady rate for some time.
Looking for mobile app development company in Delhi?
Connect Today
Blogs on Mobile App Development