According to recent research, 80 % of top websites are optimized for mobile users, which is still growing. Mostly all internet users prefer to access any website on their smartphone, as it is quite handy and easy. You must optimize your website for mobile devices. For starters, 80% of the top websites, according to recent research, were optimized for mobile users. In addition, 80% of all Internet users have Smartphones. It becomes easy for people to browse the Internet from their mobile devices.
Don't you think at times that everyone is glued to their smartphone almost all the time? Hence, it is necessary to understand how to make an existing website mobile-friendly. Our love for mobile devices makes it easier for your current and prospective customers to access your site.
Why we need an SEO-friendly Website
Statistics say that more than half of the global web traffic comes from mobile devices, which continues to grow yearly. The trend of glamorous smartphones and smart gadgets will continue in the coming years. The numbers continue to grow rapidly in these years.
In a few areas like Asia, web traffic from mobile devices is more than 65 %. You are missing a lot of traffic if your website is not mobile-friendly. It will affect and prevent your website from getting more traffic too.
Optimizing your website and content for mobile is necessary, even though it might seem like another chore. Doing this will not only help you get more SEO traffic in the short and long term, but it will also help you with your conversion rates.
Google, too has made it clear that it wants to serve mobile users with mobile-friendly web pages. Hence, your site needs to accommodate mobile users no matter what industry you're in or where you're located. It becomes necessary to think about how to make the existing website mobile-friendly. There are several ways you can optimize SEO content for mobile. We encourage you to put as many of them into effect as possible.
Benefits of SEO-friendly Website
Mobile-friendly content means that content appears well not just on desktop computers but also on smaller mobile devices. It is also about the visuals; the user interface must be easy and simple. If you are wondering how to make an existing website mobile-friendly, you must first understand the meaning of this term- mobile-friendly. It includes that the text is easily readable, links and navigation are easily clickable, and it is easy to consume the content in general.
You can test your site for mobile-friendliness in two ways. Mentioned below are those two ways. Both are quite easy to use.
The first is Google's mobile-friendly test tool, which everyone should use.
The second option is to use a site like this mobile phone emulator, which lets you see what your site looks like on various phones. Although it will not give you a grade like Google's tool will, you can see if anything shows up weirdly.
You might have heard about 'responsive' design, and this is typically used as a synonym for mobile-friendly design, although that is technically not true. It includes the screen size changes, and the entire content is adjusted to match the screen size. Hence, responsive design is a clear winner in most situations.
Expert Tips on How to Make Your Website Mobile-friendly
Make use of Simplified Menus.
Mobile screens are significantly smaller than laptop or desktop screens. Hence, if you want to understand how to make an existing website mobile-friendly, keep this in mind while designing your menu options. The menu of the desktop sites is more extensive and has many options, unlike the mobile screen; hence, it complicates things on a smaller screen.
No one would like visitors who have to scroll or zoom in and out to see all the navigation choices. It is necessary that everything is concise and fits on one screen.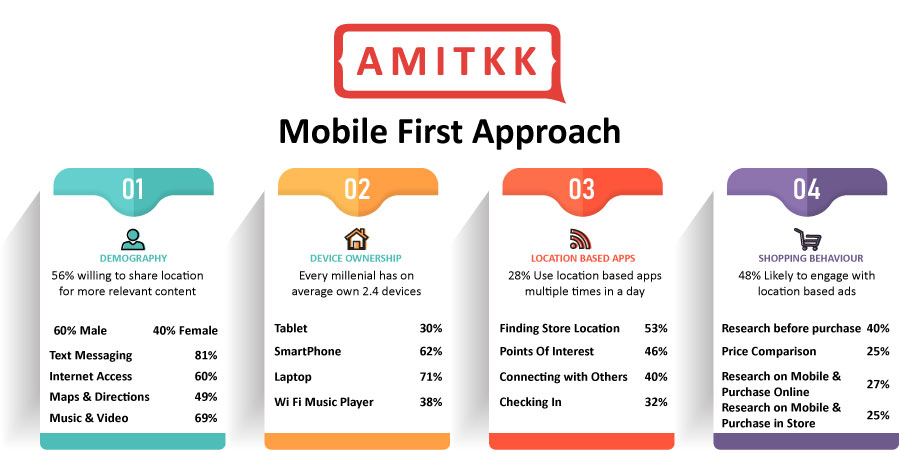 Considering the cost
You may wonder how much it costs to make a website mobile-friendly. Cost is one of the factors considered by website owners who wish to know how to make existing websites mobile-friendly.
A free mobile-friendly website. You will need hosting and a domain name. It will cost you nothing!
A paid mobile-friendly website
A custom mobile-friendly website
Installing a Responsive Theme
There may be better options than installing a responsive theme for an established site, but if it is a low-traffic site or you are just getting started, installing a brand-new responsive theme is an easy solution. Head over to your WordPress dashboard. If you use one and under 'appearance,' click on 'themes' and then click on 'install themes .'Then put in 'responsive' and hit search. It will bring up all of the themes in the WordPress database, from which you can choose the one that is best for your site, and that is responsive and installed.
Keeping the forms short and simple
It is not an effective approach if you ask the visitor for a lot of information. Remember to change the design to keep your forms short. Think about all the different forms you have on your website. If someone is filling out a form on their computer, it's not as big of an issue because it's easier to type and navigate on a larger screen. Unfortunately, this isn't the case with smartphones and tablets.
Displaying your CTAs clearly
Your call-to-action buttons must be obvious if you want an effective mobile web design. You want to leave the user manageable by squeezing more than one CTA on the screen; since we are dealing with a smaller screen here, Your CTA needs to focus on that primary goal. A study says that 53% of websites have call-to-action buttons that take users more than three seconds to identify.
Focusing your attention on your CTA buttons will give you an edge over your competitors. Your CTA should be easy to spot in just one or a maximum of two seconds if you are searching for how to make an existing website mobile-friendly.
Customer service must be easily accessible.
People will have issues no matter how much time and effort you put into simplifying your mobile web design. It is all part of running a successful business and website. The key here is to quickly and effectively help your mobile site visitors work through their problems. Provide your phone number, email address, and social media profiles.
Put yourself in the shoes of a frustrated mobile user with a question or problem. Do look forward to adding obvious customer support information to your mobile web design is something that You must notice.
Including a search function is mandatory.
When it comes to how to make an existing website mobile-friendly, some of you may have a menu with 20 or 30 different options on the site. You must encourage the users to search for what they want and reduce your need to rely on a large and complex menu. At first, it may be impossible to simplify those options to fit on just one page. However, it can be done, especially if you add a search bar to your mobile site.
You will realize that too many options confuse the visitor and kill your conversions. Implement a search bar to simplify your design and make it easy for mobile users.
Size does matter
It is easy to control a cursor from a mouse or keypad. Similarly, it is easy to navigate on a desktop. However, browsing with your thumbs on a 4-inch screen is more challenging. Buttons need to be large enough to be tapped with a finger. Tapping the same button several times to make it work will frustrate mobile users visiting your website. Ensure you keep enough space between buttons so that someone can avoid accidentally clicking the wrong one.
Remember to keep in mind the placement of clickable items. It would help if you avoided the corners since it is hard for a person to reach those places with their thumb while holding a mobile device.
Eliminating the Popups
People prefer to avoid popups, especially when doing something very important. Popups are annoying and hinder the user experience. They become even more of a nuisance because they are so difficult to close. It is best to remove these popups altogether. Think of creative and other ways to promote whatever your popup is advertising. Do a lot of testing if you keep a popup on your mobile site.
Avoiding large blocks of text
Large blocks of text are overwhelming and difficult to read. Reduce the amount of text on the screen of your mobile website. You will need to use some words to communicate with your visitors, but keep sentences and paragraphs as short as possible. You must keep these elements in mind whenever you add text to your mobile site- Can the visitor comprehend your message? What is the visual hierarchy? Where is their point of focus?
Choosing the right font
Know that picking the right font is a crucial design principle. You want the text of one line to run into something other than another text. Make use of fonts to set two lines of text apart. Remember that the fonts need to be clear and easy to read. It is important to remember that you have a small space for work. It would be best to rely on something other than a page break or image whenever you want to separate text.
Speed must be a priority.
You may implement various changes on your mobile website, but keep its speed in mind. Research says that 53% of people will abandon a mobile website that takes more than three seconds to load. The best way to keep your page loading time as low as possible is by simplifying your design. Do remember to eliminate unnecessary heavy images and flashing lights. Remember that simple websites load faster and have higher conversion rates.
Widths must be in terms of percentages.
To make an existing website mobile-friendly, you must carefully study and understand the following points. Remember that all HTML elements (e.g., "divs") have some width assigned to them. Now, if you click on an element in the left window of the panel, It will display the corresponding CSS (style properties) values in the right window. You will now see a value for "width" specified. Now, this value can be set in terms of pixels (essentially tiny blocks on the screen) or a percentage. On the contrary, if you specify widths by pixels, the widths of those elements do not change as the screen size changes.
Make your site responsive using media queries.
When you think of how to make an existing website mobile-friendly, have you ever wondered how some pages not only resize as the screen size changes but also reshape? Well, this is done using responsive design through media queries. Certain sections might get wider or thinner than before, and other elements may move altogether. You can then change it so that your content elements become larger or smaller, whatever is needed to make the content more mobile-friendly.
If you always wish for more, get Accelerated Mobile Pages (AMP)
AMP or Accelerated Mobile Pages are still HTML pages but follow a specific format. For certain relevant queries, these pages get priority in the search results of mobile users. Google has teamed up with many huge brands to create and support them. You must understand that they load fast for mobile users, which is why Google encourages content creators to make them.
If you are looking forward to how to make the existing website mobile-friendly, you must understand that your website needs to be optimized for mobile users. Hence, you need to understand some important design principles. You can do this by simplifying your menu choices and keeping forms short. If you do not optimize your content for mobile users, you're behind the curve and missing out on traffic.
Realize that people are using their thumbs to tap on the screen, so buttons need to be sized accordingly. Get rid of popups as well. Do make sure your mobile site loads as fast as possible under every circumstance.
Carefully select an appropriate font that is easy to read. You must follow these top mobile design principles to maximize traffic and conversions on your mobile website. Take care of the CTAs. You must understand that technology is moving ahead and gadgets are becoming compact. Hence, knowing how to make an existing website mobile-friendly is essential.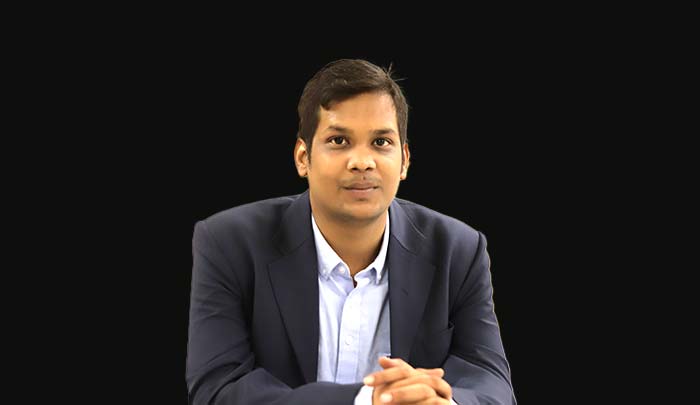 Author: Navneet
Navneet loves creative works especially animation. He has strongly vocal for the UI UX experimentation that pushes the team for regular changes. Do not miss his articles if you are interested in design works.
"
Feel free to use images in our website by simply providing a source link to the page they are taken from.
-- AMITKK
"
Share views on How to Make Website Mobile Friendly?
Please keep your views respectful and not include any anchors, promotional content or obscene words in them. Such comments will be definitely removed and your IP be blocked for future purpose.