If you are a beginner and are new to the World Wide Web, you might wonder what a domain name is and why it is important to have one. Most beginners have a flair understanding that a domain name is required to start a website, but they need clarification on a domain name and hosting.
If you have a business or planning to a new one, you certainly need an online presence. Taking your business online makes it possible to reach customers beyond a geographic location and operate your business 24/7.
With everyone using the internet for shopping and hiring services, the dynamic of online marketing has changed significantly. One proven method to reach potential customers is to have a well-designed responsive website and an easy-to-remember domain name.
In this article, let us learn what domain names are, how they work, why they are important for your business, and their advantages and disadvantages.
What is a Domain Name, and How does it work
The domain name gives an identity to your business online. It is an address or like a location online and has a unique IP address. This IP address can access the files added to the website and provide mailboxes or FTP. Users must enter the domain name on a web browser like Internet Explorer or Chrome to access the website.
Physical Address
The domain name of your website acts as a physical address. It is similar to GPS, which needs a pin code or a street name to navigate you to the right address. The web browser requires a domain name to direct the users to a website.
Domain Name Extension
The domain name has two important elements; the name of the website and the domain name extension. You can choose the domain name based on availability and pick a domain extension like .com or .in. Let us take Facebook.com as an example. Facebook is the website's name, and .com is the domain extension.
The registrations of all the domains are overseen by ICANN, which is an organization that specifies the availability of domain name extensions. The organization also maintains a complete database of each domain and where these points are.
Webserver
When you visit a website, it has two important elements – the domain and the web server. In simple terms, a web server is a physical space where the database and files of your website are stored. The web server hosts the files and displays them on the webpage when someone visits your website.
IP address
The domain is the address people need to type in the web browser to access your website. If you do not have a domain name, visitors need to remember the IP address provided by the server to access your webpage online. Remembering an IP address can be hard, so people might ignore visiting your website.
How does a Domain work?
What is a domain name, and why do I need it? To better understand how a domain works, we need a fair idea of what happens when you enter a domain name in the browser.
When you first enter the domain name in a browser, a request is sent to a "network of servers," which is a part of DNS (Domain name system). The servers then check for the name servers associated with the domain you entered. A request is then sent to those name servers.
Name servers, in simple terms, are computers or servers managed by a hosting company. The hosting company forwards the request to the server where the website is stored (a web server). The web server then fetches the website and all its associated information. The data is then sent back to the web browser, and you can now access the website.
Why Domain Name is Important
In simple terms, a domain name is important due to the internet's addressing method. As mentioned before, every website online has its unique IP address and a unique string of numbers. It is a challenging task to remember the IP address of a website, and hence the domain name system as introduced by the experts. Thus, every unique IP address can use a domain name as a technical shortcut to access the files or the information uploaded to the website's database.
How important is a Domain Name for a business?
A domain name can do much more than place your presence on the World Wide Web. It adds credibility and acts as the face of your brand or business. Businesses can publish their website using a free domain name, but a generic one does not drive enough traffic nor looks professional.
Businesses need to invest in a premium or paid domain that represents their brand online. What is a domain name, and why do I need it? Well, there are many reasons why a domain name is important for a business. Let us have a look at what they are.
A Domain Name shows that you are putting in the effort.
By having a unique domain (like a .com or .org), you show your customers to gain their trust. It also reflects how your brand is up–to–date with the changing technologies. Believe it or not, having a good domain name can easily place you ahead of your competition.
A Domain Name adds Mobility.
You can easily build your brand by choosing your domain for your business. You can transfer the domain to a different hosting or switch it to use it on your server. Make sure to buy a domain name for longer, as you can build the website and online branding from scratch again.
A Domain Name attracts Good Business.
You can attract more customers by choosing the right domain that suits your product or service. Ensure the domain has your brand name and a phrase that describes your business. For example, you can choose the word flowers in your domain name if you deal with fresh flowers. Do your research before you go ahead and pick a domain name for your business.
A Domain name provides visibility and builds a reputation.
The right domain name can help build a brand and increase its awareness. As mentioned earlier, when the domain name you choose matches your brand, it makes it easy for returning customers. It is also easy to spread positive reviews about your brand online or when sharing with friends and family.
A good domain name can generate traffic to your website and build your reputation online. It will, in turn, help you obtain good conversion rates, sales, and growth.
Advantages of Domain Name
We have already learned about a few reasons why a domain is necessary. But do you know that a domain name is the easiest way a customer can find your business online? A few advantages of domain names are mentioned below.
Makes it easy to remember
When you choose a domain name, make sure it is easy to remember and matches your brand name and the products or services you offer. By doing so, you make it easy for the customers to remember. Websites with short and memorable domain names are easy to find and drive huge traffic. You can check for a relevant domain name online and register it before anyone else.
Improves Search Engine Rankings
A domain name related to your business can help improve the ranking in search engines like Google, Yahoo, and Bing. Customers can easily find your website when searching online, increasing their chances of interacting with you. It not only drives organic traffic but improves conversions as well.
Good for Branding with fewer errors
The domain name needs to be short and memorable. By choosing a short domain name for your business, you can prevent any errors when sharing it online or when typing due to misspellings. As per a recent study, the top domain names have approximately 9 characters or less in their domain names.
Establishes Your Identity Online
A domain name establishes your business identity online. A well-designed and user-friendly website with an easy-to-remember domain name tell a lot about your business. You can easily let people know what you do and how you do it. It also helps establish the business niche. You can even use the right domain extension to distinguish your company from your close competitors.
Disadvantages of Domain Name
A domain name comes with many advantages, but like other good things, there are a few downsides to this as well. However, You can avoid the same by taking proper care and implanting security measures.
Domain Expiration
When not renewed on time, a domain name can expire, and you can easily lose all the hard work and the associated file. So, make sure you purchase the domain name for a minimum of 5 or 10 years. If not, you can choose the option of auto-renewal and always keep the domain name of your choice.
Whois
When registering for a domain name, all the information is shared with ICANN, and the data can be accessed using WHOIS details. So, make sure you choose an option to hide the domain owner details from the public view when purchasing the domain. This way, you can be safe from identity theft. All the domain name providers provide you with an option to do so.
SSL Certificate
If you are purchasing a domain for your business or an eCommerce store, make sure you purchase an SSL certificate with the same. By doing so, you can safeguard your information and the information entered by your customers.
Webserver
You must choose the right hosting services when hosting your website, as the whole website can be down when the server breaks down. It can be quite a disadvantage even when you have a good domain.
Best Place to Buy a Domain
Now that you have understood the importance of a domain name for your business, it is time to know the best place to buy a domain. A domain name can be purchased from a "Domain name registrar." It is a company that can sell available domain names and is accredited by the ICANN.
You can find several websites online but choose the best. The domain name registrar you choose needs an easy search option and a user-friendly interface. It also needs to suggest the next available domains if the domain name searched for you is unavailable.
Most domain name registrars provide additional services like web hosting, web designing tools, an option to hide the WHIOS details and purchase SSL certificates, and more. You also need to compare the prices of the available domains and choose the provider who provides them at a good price.
Most domain name registrars provide an offer price when you purchase the domain for more than 2 years. Make sure you choose the auto-renew option when purchasing. Another important factor to remember is their support and if they allow domain name transfers.
You also need to check for the quality of the DNS provided and have a user-friendly interface. If you plan to build a simple website, you can choose a domain name registrar that provides hosting and website builders.
Need for a Domain
The World Wide Web is filled with websites, and hundreds of websites are hosted every few minutes. However, the right domain name can make all the difference. A domain name signifies how easily a customer can find your product/service/business online via search engines.
A short and memorable domain name leaves a lasting impression on a visitor, and there are chances that they might visit back in the future. A domain name can,
Help your business reach the right audience
Help maintain a brand image and ownership
Help new customers find your business online
Help build reputation and presence online
Boost your Search Engine Optimization
Help achieve success online and on social media platforms too.
Now that you know the answer to the question, what is a domain name, and why do I need it? It is time to invest in a good domain name for your business. You can even hire a well-experienced web development company in India to find the right domain name for your business, create a user-friendly website, host it and take care of online marketing simultaneously.
Remember that buying a domain name is the starting step you need to take to climb the ladder of online success.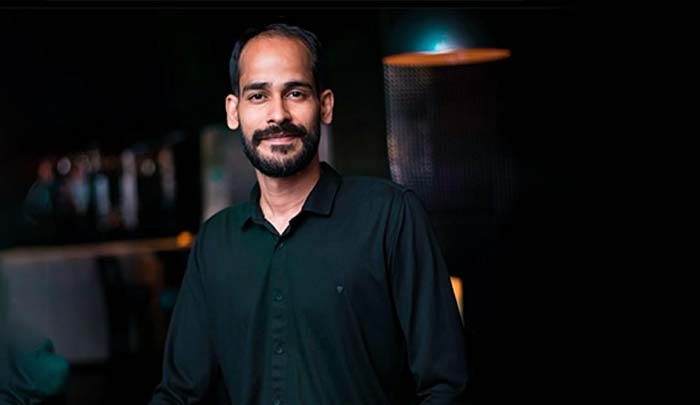 Author: Debashish
When Debashish is not playing games, he writes and when he writes there is no one like him. His understanding of the way things works out in real world and the role of probability in them is unmatchable.
"
Feel free to use images in our website by simply providing a source link to the page they are taken from.
-- AMITKK
"
Share views on What is a Domain Name and Why Do I Need It?
Please keep your views respectful and not include any anchors, promotional content or obscene words in them. Such comments will be definitely removed and your IP be blocked for future purpose.