An SEO strategy is one of the most confusing terms in digital marketing. But it simply boils down to following simple steps. You must follow these simple steps to get your SEO right and deliver the results. An SEO strategy is simply the steps one takes to work on SEO.
It includes planning and executing your work to get an SEO ranking. It includes various techniques like on-page and off-page SEO, having a mobile-friendly website, and schema, among other things. A good plan will start with keywords and end up with traffic and sales for the website.
How to Build a Website for SEO
Yes. Get your website right before you start the SEO process. Web admins get to SEO strategies directly without clearing the in-house mess and thus adding to the mess. Your website should pass on the checks below to ensure that the SEO efforts are materialized into results. SEO strategies for new websites should also include the points as the basics always remain the same.
Follow the below Checklist.
Make Website Mobile Responsive
Ensure your website is mobile-responsive. Press control + F12 or right-click and go to inspect. You will find a toggle by which you can check how the website looks on different screen sizes. The website should look nice in all sizes.
Getting your website mobile responsive should be fine for a website developer.
Aesthetics and User Flow
Ensure your website has good aesthetics and users can figure out what, where, and how of your website.
You can show your website to friends and family and ask for their opinion on aesthetics and if they feel navigating through the website easily. You should do one more check on images, fonts, and colors and make the necessary changes.
Page Speed in SEO
It is a very crucial factor in SEO ranking and a bit tricky. Your website should clock 80+ page speed on both website and mobile. Anything lower than that, your SEO techniques may need to be more effective. There are simple steps and ways to ensure that, and Google even guides you in the steps to follow.
Many steps can come in the above category, but being more SEO in nature than website development, we have kept them separate.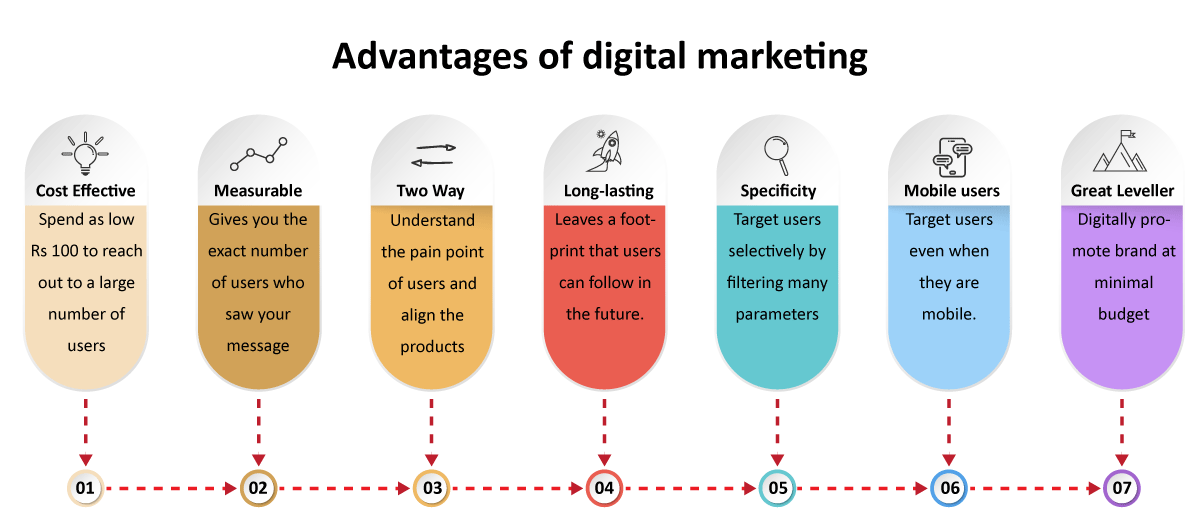 On-Page SEO Checklist
On-page SEO strategies are the steps you do that get reflected on the website pages.
Schema Markup Generator for Website
Schema is the yellow book in digital marketing, as decided by Google, Yahoo, and Yandex. Writing your schema and publishing it is very easy. You can publish the schema through Google tag manager easily. Schema helps you get featured in the snippets, which helps you big-time get traffic.
Add Sitemap to Website
Update and publish the sitemap regularly. In WordPress websites sitemap is created by itself, but you might have to do it yourself in other frameworks. There are free sites by which you can easily create these sitemaps and then publish them using Google Tag Manager.
How to finalize the keywords for SEO
It is the most crucial part of your SEO strategy as you finalize the keywords where you would love to get yourself ranked. Google's keyword planner should be your first tool for this. Ask yourself what text users might put in Google to look for your website.
Check the traffic volume in these keywords and finalize around 30 high-volume keywords. These are the keywords for the rest of the SEO process.
Competitor Website Analysis
Once the keywords are finalized, look at the websites that are getting ranked on them. These are the websites you need to defeat. Analyze these websites, and you will find many insights into the content they have used, Meta tags employed, and what all blogs have been published. It would help if you got a fairly good idea of the basic SEO strategy your competitors are employing, and it should also help in designing your own.
You will see key patterns in how your competition uses Meta tags.
Meta Tags for SEO
All on-page SEO Strategies begin with Meta tags. Work on Meta tags and use your keyword, especially initially in the title and description. The description should explain what the user would get once they click on the URL in Google searches.
Meta tags should be done with special care, keeping in mind the character limit – 60 characters for the title and 150-160 characters for the description.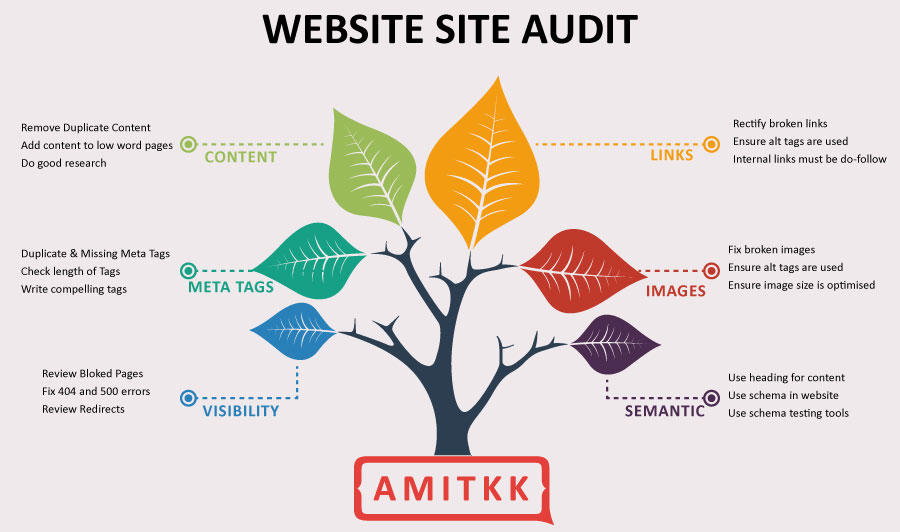 Url Optimization SEO
Keep your UR short and to the point, and include your keywords. Once done, You should not ideally change these URLs; if done, You should employ redirects to make it up.
Image Title and Alt Tags SEO
Use images wherever required to support the text in posts and pages. Ensure the images' names are as per the Keywords and their semantic keywords. Every image should have alt text, which should be as per the keyword and its semantics.
Content Optimization in SEO
It would help if you started focusing on content, as digital marketing is king. Based on the keywords, finalize the blog posts you will publish in the coming time. One blog per keyword should get you going. Keep the blogs clear, concise, detailed, and engaging for users.
Users should connect well with your content and look to read more of it. The use of images and infographics help in building this. The use of keywords and semantic keywords in these blogs will further the cause of your basic SEO strategy.
Look at the blog trends, and you should get a list of blog topics.
Improving Your Content Quality
Once published, keep a sheet of the dates when they were published and visit this sheet regularly. Try to update the blogs every couple of months. Add a new dimension that you might have missed out on or something absolutely new but closely related to the blog topic.
This simple step keeps the content fresh in the eyes of Google and adds to your SEO.
Internal Linking in SEO
Once the blogs start coming through, you should look for internal linking them and other pages you might have. Internal linking helps the flow of SEO juice easily through the pages and keeps users hooked on the website as they switch to other pages and posts.
Check and Update Broken Links Regularly
Check out broken links on your website and get them replaced on a priority basis.

Off-page SEO Checklist
Once the on-page strategy is placed and running with each post published, you should start working on off-page techniques. An off-page SEO strategy is everything you do not do on your website. Some steps in this direction are:
Backlinks in SEO
They still hold center stage in SEO, and Google pays a lot of weightage to them. Whatever backlinks creation should be done on websites with high Domain Authority (DA), high Page Authority (PA), and low spam score. These backlinks act as a booster to your website and improve the rankings.
Social Sharing
Be active on social media as it acts as a good signal to Google and boosts your SEO rankings. Post on social media regularly, which also drives traffic to your site.
Guest Blogging SEO
Guest blogging should be an important part of your SEO strategy.
Identify bloggers and websites that are in the same sector as you are. Reach out to these webmasters and request to publish blogs on their websites. Once approved, right a nice one, target the keywords and place anchors on them to appropriate pages. It will give you a strong backlink and traffic in the future.
Infographics Submission
Create nice and informative infographics and use them abundantly on the website. Other users will use these infographics on their website and backlink to your page as the source. Infographics create backlinks to your pages and boost SEO ranking.
Sharing Backlinks
You can also approach other websites and ask to share backlinks. It is a mutual benefit understanding as both parties gain a backlink with very little effort.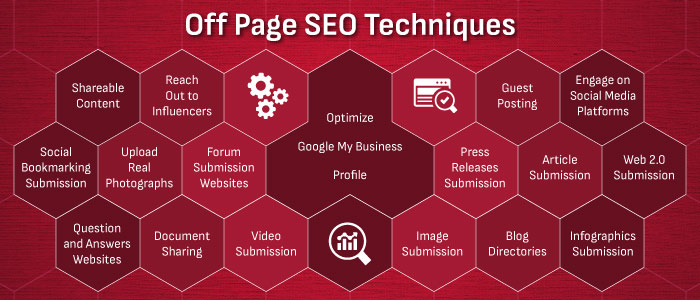 Share Blogs on Social Media Platforms
Sharing blogs on social media is a nice way to get good-quality traffic and add variety to social media. You can also have functionalities to make users share these blogs on social media or any other platform.
These are some basic SEO strategies and steps you should employ to get the SEO ranking. A good SEO strategy will incorporate all these things fairly so that nothing gets left behind. As the algorithm followed by search engines is unclear, there is no certain step for success in SEO except experimentation and figuring out what works best for you. Finding a good SEO service in Delhi can take time and effort, and finding one with a plan might be difficult. AMITKK is one of the best SEO companies in India for sure results, and our clientele stands testimony to that.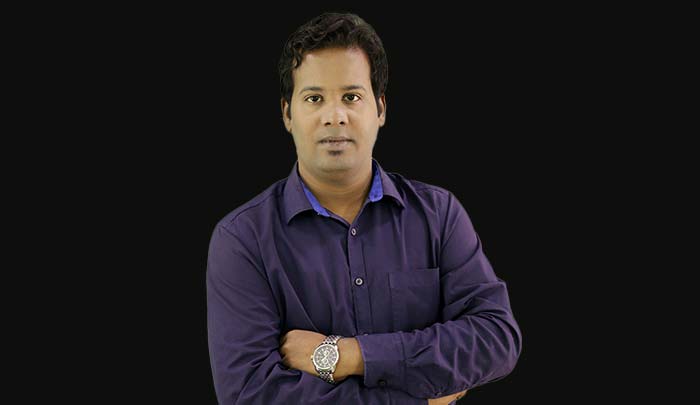 Author: Sumit
Sumit is an entrepreneur who loves trying out different business ideas and sectors. His vision and passion for entrepreneurship and the role digital media plays in it is very interesting.
"
Feel free to use images in our website by simply providing a source link to the page they are taken from.
-- AMITKK
"
Share views on SEO Strategy in Digital Marketing
Please keep your views respectful and not include any anchors, promotional content or obscene words in them. Such comments will be definitely removed and your IP be blocked for future purpose.