Off-page SEO forms a crucial part of SEO, and a good amount of focus should be placed on it. Before we dive in, are you aware of the best off-page SEO techniques, and do you have a list for each type of off-page activity? Off-page SEO is digital marketing activities we do on other websites, not yours. These activities create backlinks that guide users to their websites. Backlinks can be considered references. The number of websites that refer to yours and the quality of the referring websites are considered by search engines algorithm for SEO ranking.
In this article today, let us learn a little more about Off-Page Search Engine Optimization!
What is Off-page SEO?
Off-page SEO refers to every SEO activity you do not have on your website. It can be PPC (Pay per click) campaigns, social media advertising, web marketing, and more.
This way, web admins generate links or ratings good enough to improve their credibility.
Having a conceptual understanding of what Off-page SEO is essential to succeed in online marketing. Various trends and in-house techniques are implemented by firms worldwide to stay ahead of their competition and reach the right audience.

Shareable Content
Content is king. Hence, it would help if you made earnest efforts to create great, easily shareable content. It helps to obtain effective backlinks to your blog or website. To achieve this, you need to keep your content fresh and updated.
Off-page SEO techniques for the new website should always have new shareable content at the center. Content will help create a niche for the new website while targeting new keywords.
Reach Out to Influencers
If you have created informative and appealing content, you need to contact influencers from your industry. You can ask them to view the content and check if you can receive a backlink from their website or blog. Make sure to choose an influencer from a relevant domain.
Guest Posting
Various online blog firms have positions open for Content Writers to write on their Page as Guest Authors. Quantity is never a consideration here. You must also ensure that you don't post the same article on the guest blog post site multiple times.
Engage on Social Media Platforms
To make your website or blog popular, you must engage with the target audience on social media. It is one of the reasons why social media engagement is known to be the backbone of off-page SEO techniques. Having a presence on social media platforms provides you with enough backlinks and helps with business growth.
Social media is a powerful off-page SEO technique for e-commerce websites as they can showcase products and categories easily. It creates easy backlinks and traffic to specific pages and thus boosting sales.
Some of the social media websites you can use are
https://www.facebook.com/
https://www.twitter.com/
https://www.instagram.com/
https://www.linkedin.com/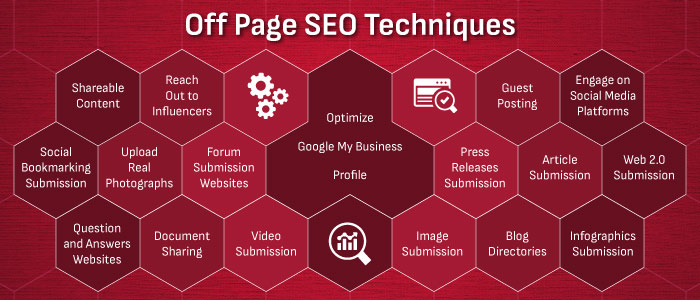 Social Bookmarking Submission
You can make effective use of social bookmarking sites to make your website popular and to help you increase network traffic. To do this, you must bookmark your web pages and blog posts on popular social bookmarking sites. Some of the popular social bookmarking sites are,
http://digg.com
www.reddit.com
www.tumblr.com/
http://slashdot.org
Forum Submission Websites
It is another popular off-page SEO technique by which you can make your online presence felt. You must actively participate in forums to connect with a larger community base. It can reply to threads, answer people's questions, and give suggestions or advice. You can make effective use of the 'Follow Us' forums. Some of the high PR Forums are,
www.addthis.com/forum
www.flickr.com/help/forum/en-us/
www.careerbuilder.com
bbpress.org/forums/
Blog Directories
You can provide your website's info to leading online directories. This way, you can build quality backlinks for your e-business operations. The blog page is one of the crucial off-page SEO techniques for a new website every digital marketing agency employs. It boosts SEO efforts, especially when the website is new.
Some of the online directories where you have your web listed are,
http://www.a1webdirectory.org/
http://www.a1webdirectory.org/
https://directory.entireweb.com/
https://www.sitepromotiondirectory.com/
Article Submission
You can submit e-books, articles, and blog posts to enhance the PR ratings of your website. The content you share needs to be of high quality and unique. Content of low quality and has keyword stuffing often gets rejected. Some of the free article submission sites are,
http://ezinearticles.com
http://www.magportal.com
http://hubpages.com/
https://www.thefreelibrary.com/
Question and Answers Websites
Off-page optimization has more to do with campaigning for your web page than anything else. You can aim for question-and-answer websites like Quora. It can search for questions related to your blogs, products, and web pages and answer these questions in an easy-to-understand manner. You can also link your website along with the answer snippets. The other popular Q&A websites are,
https://answers.yahoo.com/
https://www.wikihow.com/
https://www.ehow.com/
https://www.answerbag.com/
Video Submission
Video submission cannot be skipped as an integral part of your off-page SEO checklist. You can make your videos popular by uploading them via video-sharing sites. You must give your videos a proper title, relevant description tags, and reference links. Some of them are,
https://www.youtube.com/
https://www.vimeo.com/
https://www.vine.co/
https://www.metacafe.com/
Image Submission
Uploading photos to image-sharing websites can awaken audiences in favor of your website. Submit your images to popular image-sharing websites. Before sharing these, you must optimize them with the correct URL and provide the image with a proper title tag. You can start sharing them to image websites like
https://www.mediafire.com/
https://www.pinterest.com/
https://www.instagram.com/
https://www.flickr.com/
Infographics Submission
Focus on creative and impressive infographics. The infographics you create need to provoke thoughts. You can then share them via infographics submission websites. Kindly make sure you give relevant links to your webpage or blog page. You also must know that the image sizes differ with different websites. Some of the popular infographics submission websites are,
http://www.reddit.com/r/Infographics
http://www.infographicsarchive.com/
http://submitinfographics.com/
http://visual.ly/
Document Sharing
Are you an e-enterprise owner who also has a passion for creating fabulous documents? You can create business documents and mind-blowing blog content. It can share documents via PDF or PPT slides. You can then give them to document-sharing websites like
https://www.slideshare.net/
https://www.box.com/
https://www.scribd.com/
Press Releases Submission
Create press release write-ups for online publication companies who want to launch online webinars, seminars, or other group events. To do so, you must share your PR articles via Google Docs or MS Word. Some of the Press Release websites are:
https://www.prnewswire.com/
https://www.prlog.com/
https://www.openpr.com/
https://express-press-release.net/
Web 2.0 Submission
Web 2.0 is an interesting Off-page SEO optimization technique wherein you can place sub-domains across high-authority websites. You can post them via popular sites like Word Press, Tumblr, Blogger, etc. Look for these tips before you think of Web 2.0:
You must share authentic and great content.
You must update your content regularly.
It would help if you built effective backlinks for published articles.
Optimize Google My Business Profile
Google My Business is a great feature brought to you via Google Inc. You can conveniently optimize this platform to get better rankings for your web pages. You can also aim for the best SEO rankings using the technique. Some of the tips you can keep in mind are,
Descriptions need to be 250 characters
Update the posts using offers of pictures
Keep checking your reviews and reply
Upload real Photographs
Above are the best off-page SEO techniques that every digital marketer needs to follow. Off-page SEO and technical SEO, and on-page SEO techniques are to be employed. Connect with AmitKK to get a stable SEO ranking, as our team only makes off-page submissions on high DA PA websites. The quality of backlinks so created is consistently high, creating a stable ranking for you.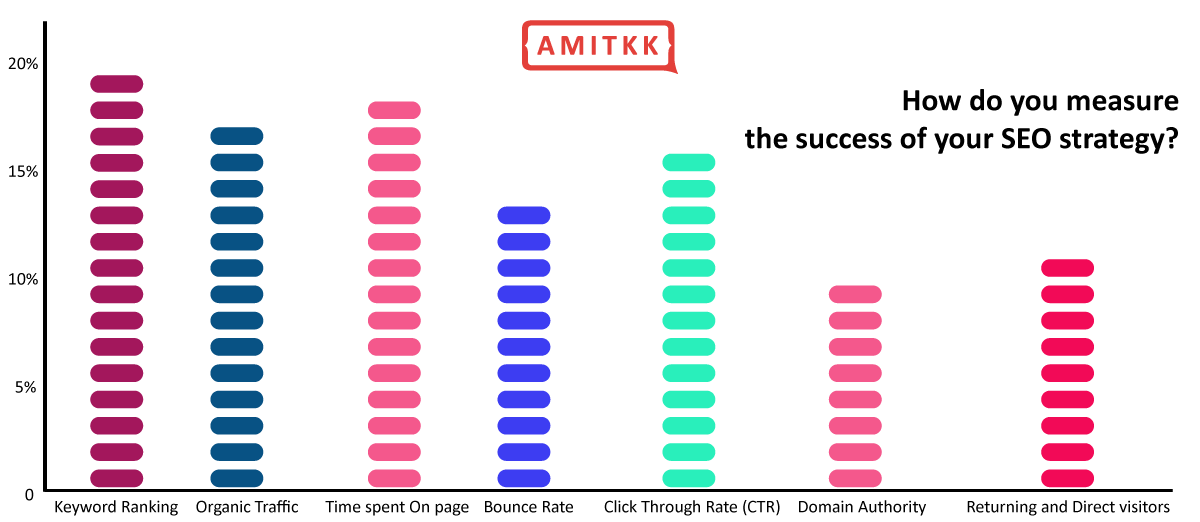 On-Page and Off-Page SEO, which is better and more effective?
Optimizing a website for search engines involves making on-page SEO enhancements to facilitate better crawling and comprehension of the site's content. This includes improving internal linking, ensuring proper canonicalization, clarifying scope, crafting descriptive title tags, and creating unique meta descriptions.
On-page SEO factors are crucial for determining a webpage's relevance and are more influential than off-page SEO factors. In terms of SEO, the content of a page is the single most crucial factor.
However, without off-page SEO, even a well-optimized page on a website may have trouble competing in highly competitive niches. Off-page SEO is responsible for aiding search engines in discovering and comprehending web pages. It's analogous to promotional activities aimed at acquiring links, but it also includes raising awareness of a company's existence and purpose.
While Google provides extensive documentation for on-page SEO, the same level of detail is not provided for off-page SEO because offering such information could provide insights into manipulating search engine rankings.
What makes Off-page SEO important?
The significance of off-page SEO lies in its ability to demonstrate the value and credibility of a website to search engines. When a site needs references or citations from other websites, search engines may view it as unimportant and not worth indexing.
Off-page ranking factors, such as links, determine a site's relevance and importance. A lack of incoming links can lead to low search traffic and poor rankings.
In essence, the importance of off-page SEO lies in its ability to provide momentum to a website by boosting its rankings for a broader range of keywords and phrases. In addition, a website's authority and exposure, and hence its ability to attract visitors, may be improved by earning backlinks from reputable sites.
Strategies for Off-page SEO
Although link building is essential for off-page SEO, it's not the only one. For results, it's necessary to leverage various SEO tools and strategies to enhance your website and brand.
When working on off-page SEO, the following factors should be carefully considered:
Domain Authority (DA) - DA is a metric established that provides an overview of a website's performance and quality. Therefore, it's crucial to keep the importance of this metric in mind when undertaking off-page activities. For example, if a backlink from a higher DA site to a lower DA site via a do-follow link (discussed below) is achieved, it helps the lower DA site to gain a better page rank and higher position in SERPs.
Relevance - It's great to get links from authoritative sites, but it's even more important that the sites referring to you be relevant to the ones you want to rank well in.
Site Traffic - When performing off-page activities like forum posting or blogger outreach, it's essential to assess how much traffic these sites or individuals can drive toward your website.
Link Type - In link-building and other forms of promotion, there are primarily two kinds of links:
Do-follow links allow search engines to follow and pass link juice to the linked site, which helps improve its search engine rankings.
No-follow links - These links do not allow search engines to follow them; therefore, they do not pass any link juice. However, they can still drive traffic to the linked site.
Considering these factors, you can develop a comprehensive off-page SEO strategy that improves your website's visibility and rankings.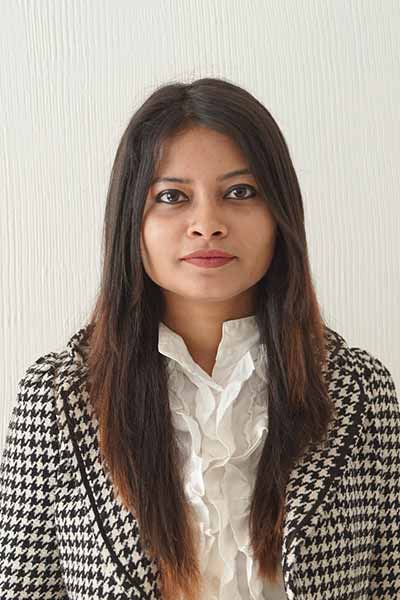 Author: Tiasha
Tiasha is a brand management specialist and writes regularly on it. She is also certified in digital marketing and loves spreading the good advice through her writing.
"
Feel free to use images in our website by simply providing a source link to the page they are taken from.
-- AMITKK
"
Share views on Off Page SEO Techniques
Please keep your views respectful and not include any anchors, promotional content or obscene words in them. Such comments will be definitely removed and your IP be blocked for future purpose.