Best on-page SEO techniques can do wonders for your SEO ranking of the website and are taken very seriously by all digital marketers. They are the first thing that search engines take into account while indexing. Users see the URL, Meta Title, and page description when they search on these search engines. In SEO strategy, on-page SEO cannot be less emphasized as no amount of off-page SEO or anything else in the world can compensate for its shortcomings.
This online guide will teach you the different aspects of on-page SEO techniques.
You will be learning about the definition and importance of using on-page SEO. It will discuss the latest SEO techniques and trends at the end.
What is on-page SEO?
On-page SEO is anything that you do on your website for SEO purposes. Unlike this, off-page SEO is anything you do anywhere except your website.
It can also be referred to as the process of optimizing the structure and content of the web page.
What is the goal of on-page SEO?
On-page SEO aims to optimize the website for ranking in search engines. You must professionally draft content that understands the search engine's language. The content must reveal a beautiful usage of optimized techniques. This way, you allow search engine crawlers to understand the meaning and context of your pages.
Why On-page SEO is Important
You find that on-page optimization is important for reasons more than one. The content gives search engines valuable signals. Search engine crawlers associate web pages with keywords that users target. These are the keywords; users mainly type in the search box.
Additionally, well-optimized content also has a rich blend of on-page SEO elements. This way, your content contains keywords web browsers are looking for exactly. This way, you enhance your website's ranking via the world's top search engines, namely Google, Yahoo Search, and Bing. On-page SEO techniques for new websites are very important as they lay the groundwork for future SEO analysis by search engines.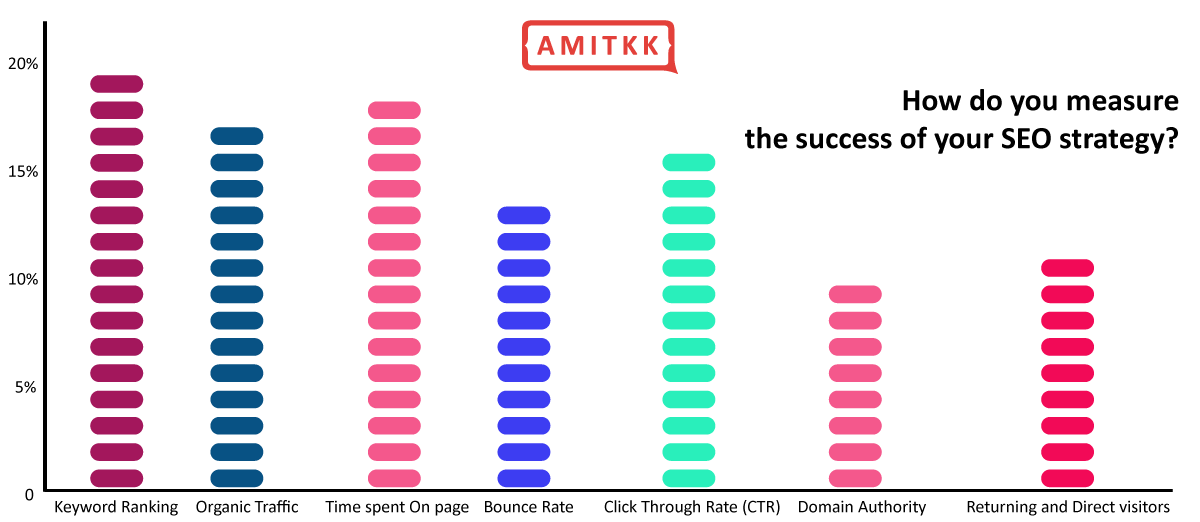 Latest On-page SEO Techniques
There are about 10 pages of SEO techniques to help you catapult to higher rankings on Google Searches. Helping you unveil each of them:
Publishing Quality Content
Best on-page SEO techniques will always have content at their center, and everything else follows. Content helps target keywords, and good content makes you an authority in the segment. To look at it from a generic point of view, you must design your website and build great content. But what elements do you track to get the best content?
Original Content
You must make sure that your content looks original. You can use articles, texts, videos, images, infographics, audio clippings, and more. But make sure you only add content by copying or re-writing from existing articles. You need to add your flavor to it.
New Pages and their content
You can look at the 'About Us FAQ and Contact Us team page on your website and add some more content regularly. You can mix and match ideas to create SEO content that doesn't look similar or replicated from another site.
Use infographics
Support the website content with aesthetic elements like a video or an infographic snippet. Please give a description box briefly mentioning what it is all about. Again, for images, try giving a text overview of what the image is all about. You can give image credits for every image you use on the site. This way, you give credit or acknowledge the work of the freelance photographer who uploaded that picture on YouTube, Pinterest, or free-ware image sources.
In-depth content
Give content that is useful for your web audiences. An online guide on cars must cover end-to-end aspects of what a car buyer or a car seller is looking for in his business. You must research your content well before portraying the ideas in print.
Longer articles are proven to rank better over short-scripted blogs.
Make unbiased content. Say, if you cover the aspects of a debatable topic, you must cover both sides. Best on-page SEO techniques will ask to make the best of such topics by creating pillar articles.
Optimize Page Titles with Relevant Meta descriptions
It is one of the most important techniques for on-page optimization.
While search engine crawlers read the content of your webpage, they check the page title and the description of the page. The crawlers do this to enhance their understanding of what the content is all about.
It would help if you positioned your keywords in the right spots to catapult your site to higher rankings.
Page Title Optimization Tips
Here are a few highlighters on how You can optimize page titles:
You must add the relevant keywords at the beginning of each page.
Write interesting and descriptive titles that can increase the reader's curiosity about the content. The titles should be at most 60 characters.
Include numbers and power words to make the titles catchy and interesting. You can include words like Ultimate, Actionable, amazing, checklist, etc., as part of your titles.
Add Meta Descriptions
Besides the title, Meta descriptions are used in website on-page SEO, and you see them in the Google search results.
You must have optimized content covering Meta descriptions in a great manner. The content must be at most 160 words.
To optimize meta-descriptions, these are the tips:
The meta description should be 150 -160 characters only.
Use keywords at the start of the description.
Do not use auto-generated descriptions. Try to create a unique and interesting description.
The meta description should be action-oriented and make the user click on the URL.
Website Content Optimization
Page content needs to be optimized for SEO without breaking its informative integrity.
Thorough keyword research will be the first step to understanding the keywords the page targets. It would help if you drew up the main, semantic, or secondary keywords.
You can create LSI (Local Search Indexed) and long-tail keywords covering the content, Meta descriptions, etc.
Place keywords systematically. 1-2 in the first paragraph, 1-2 in the concluding paragraph at the end. One keyword for every 100 words in the main body of the content.
Use SEO-rich keywords in the page content freely.
Use original content, web images, infographics, video clippings, and other attractive peripherals.
It is because Google looks for keyword-specific content. It is based on the content that your pages are indexed on top of Google's search pages. Digital marketers employing on-page SEO techniques for new websites greatly emphasize this part. Placing and LSI keywords appropriately makes search engines believe in the page's importance for that keyword.
Effective Heading and Content Formatting
Headings and their formatting play a crucial part in on-page SEO techniques for e-commerce websites as they impact the Click-through rate. The headings have to be descriptive and should invite checking out by users. There are 6 heading tags from h1 to h6, and the paragraph tag is generally used in HTML of websites. The priority for these tags decreases from h1 to h6.
Use Heading 1 or H1 for the main title. You must only have one H1 tag for each page. Place this h1 tag at the top of the page as possible.
Use h2 tags for the subheadings. There can be as many h2 tags, but the points covered should be a heading to justify the usage.
It can wrap any other subheadings within h2 tags in h3 tags.
Steps for Effective Content formatting:
Convey the gist of the content via a heading. You can use 12-14 words for a long keyword-based header. This way, you allow readers to skim-read the article too.
You can use bold, underlined, or italics to highlight important aspects of content.
Use a good font size so that your readers or clients read them on mobile phones, laptops, or desktops.
Use three to four lines to convey info for a paragraph. You can create further subheads under the main sub-head. Otherwise, you can bullet the points for an easier understanding from the reader's point of view.
As a part of on-page SEO steps, this is an important highlighter. Use enough spacing between paragraphs. Say you use a paragraph containing 200 words; you can type the first 100 words. Give space. Then, you can continue typing the remaining portion of the paragraph.
Create sections and break the data into easier chunks for readers.
Images and other Multimedia Elements
Creating a stunning set of images adds value to the content. Images optimization is crucial for on-page SEO techniques for e-commerce websites as they impact page load speed tremendously and can be large in numbers.
But you have a major drawback added to it. Search engines need help understanding them. Hence, these images add to the loading speed of the webpage.
Effective ways to use images and infographics for SEO purposes:
You must make use of original images and cite their references.
You can optimize the size of the images. The smaller these are, the better it is! You can use photo-editing software like Photoshop or Snag It to trim or crop images.
Check the dimension of the images being used. They should be manageable to reduce the page load speed and too small in size to pixelate.
Prefer the use of SVGs for icons as they are light and do not pixelate.
Use an ALT tag to describe the images. This way, search engine crawlers can understand what the image is all about.
Use descriptive file names. Say you portray a handbag made from the skin of a pineapple; mention it as a Vegan Handbag or a Non-leather handbag. Do not name images as Image1.png, image2.png, and so on.
When you have a lot of images to portray upon content, you can use a Service, namely CDN. Stands for Content Delivery Network. Using CDN, the pages can load faster, even with images.
URL Optimization
Amid good on-page SEO steps, URL optimization plays an important role while portraying SEO-rich content. You can optimize the permanent link or what is known as the Permalink. The permalinks are the unique URL of every page of the SEO content.
Good URLs should be less than 255 characters. You can use hyphens to create different parts.
Examples of Good URLs
https://www.studyspectrum.com/teach-online-and-earn-money-in-india
https://www.indiaenigma.com/things-to-do-in-india
Here, you mention the keywords too. You can, therefore, use your SEO URLs as descriptive ones by including the targeted keywords.
Now, you are going to learn about URL structure:
You must create URL structures in such a way that they mimic the actual structure of the website. To achieve the feat, these are the steps involved:
You must group your pages into categories. This way, users and search engine crawlers understand data/content better. Your web users can also get info faster.
A classic example of a structured URL would be Homepage> Social Media > Facebook > Article. In other words, the users get citation articles from the website's Facebook page.
Creating too many subcategories or levels can confuse the readers in deducing data.
You can add breadcrumbs to help users navigate your webpage in a structured manner. Look at the internet to figure out how you can add breadcrumb menus.
Add Internal Links and External Links
Building effective links form the backbone of content that is well-optimized. Here are why you need internal/ external links for the content.
A good set of internal and external links is like a web-building exercise for spiders. They would take both internal and external links while indexing your webpage.
If you highlight important links, you can use them as citation sources. Readers also go through various pages on the website through these URLs.
You can tell the search engines about the pages they have yet to discover. It is one of the most interesting aspects covering on-page optimization techniques. You allow your website points to those content sections worth catching the reader's attention.
When you have an optimized set of internal/external links, it reduces the bounce rate among users. In other words, your web users spend more time reading through the content.
These are some of the best practices for linking your content
Do not use keywords for your internal/external links.
You need to add relevant links so that users get the info.
Only add up to 5 links (3 Internal and 2 External) per page of 1000 words.
Add links on the main body of the Homepage. It is not advisable to use links on the footers or sidebars.
Use proper external links to enhance the trustworthiness of your site.
You can use external links so that Google understands the topics you have covered throughout the content.
Page loading speeds
Page load speed is an important criterion in SEO and should be emphasized.
A slight delay or a snag on the web loading speed can increase the bounce rate by almost 90%. In other words, if your web page opens within the first 2-3 seconds, web users will stay on your page.
Your website's speed, performance, uptime, and overall security are not affected by any other websites sharing your server in a Windows VPS setup. In SEO, this is important. Search engines have several ranking criteria for websites. Your website will rank higher in search engine results if it meets all those criteria.
It can hurt your sales conversions too.
Hence, on-page SEO techniques include higher page loading speeds as one of the top-most priorities.
Mobile friendly
You must optimize your website to be responsive to mobile phones and other small screens. Mobile responsiveness and page speed are crucial factors in Google SEO ranking. Mobile responsiveness is at the top of the list of on-page SEO techniques that digital marketers need to follow.
Mobile-friendly techniques can help you create business deals, increase sales conversions, and help readers navigate your blog snippets. They can do this while traveling or out there on the move.
Including Blog Comments
You can optimize content via leading social media sites. Some of these include Facebook, Twitter, and Instagram. For this to happen, you must include the comments section. This way, people can post their comments after reading a section of your content.
Here are the best practices on how you can add user-friendly blog comments:
Have a moderator comment before you publish the same on the site.
Avoid publishing comments that are too generic.
Only approve those comments that are site-specific and add value to content.
Approve comments of users who use real names.
You must make an earnest effort to reply to comments. It will encourage more people to comment.
You have seen some of the best on-page SEO techniques to optimize web content, description links, URLs, images, and more. Having well-optimized content can provide you with a result-oriented SEO. You can help your site rank ahead of mediocre ones. This way, you can help your business grow. You can enhance conversion rates. You can capture the lion's share in the market for your fleet of products or services. Hence, following up with these techniques is the need of the hour.
You certainly know whom to call if you have a website that requires on-page SEO optimization. Contact us today!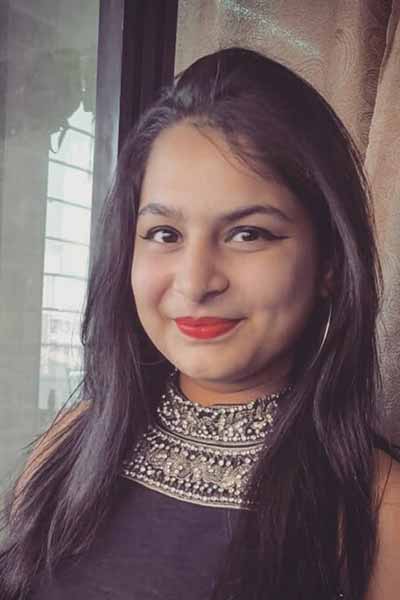 Author: Madhulika
Madhulika is a regular writer with us and her articles are deeply researched and loved by the readers. She has been working with our digital marketing team for last 5 years.
"
Feel free to use images in our website by simply providing a source link to the page they are taken from.
-- AMITKK
"
Share views on On-page SEO Techniques
Please keep your views respectful and not include any anchors, promotional content or obscene words in them. Such comments will be definitely removed and your IP be blocked for future purpose.