Your website is the window of your business. Keep it fresh, keep it exciting-- Jay Levinson. Agreeably, your website is your business's identity. It's like your online driver's license for your business and you shouldn't drive without it. Evidently, you're here because you've decided to build a website. But you may be unaware of the costs. Worry not, we'll help you understand the cost of your website in detail so that you can ponder upon it logically and make a wise decision. Let's go.
The cost to build a website
If you run a business or provide a service, building your website is proof of your qualitative work and achievements. However, your website should reflect YOU. Your website shouldn't be shabby or disorganized. Because it'll send away your visitors to your competitor's website.
Besides, your user will judge your website and form an opinion about scrolling further in 0.05 seconds. So, the competition is fierce. And if you don't choose the right website developer or website development agency, you may get in trouble. But most importantly, you need to figure out your budget and delegate costs to your website.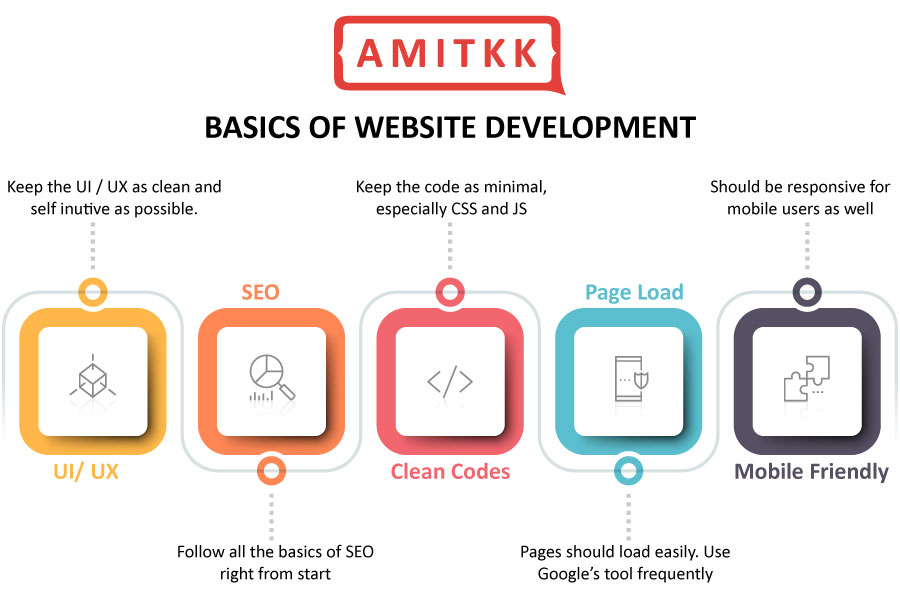 Factors Affecting the Cost of a Website
Domain Name Parking
If you're a new business moving toward developing your website, then you'll have to consider the cost of booking your website name. Domain is what your customers will call you and remember you as. Therefore, choose an easy-to-remember and catchy name for your users. Usually, your domain name will cost you around $10 to $15 a year.
Choose your registrar: Many registrars can offer you the domain name. You can check each one out and compare prices plus benefits.
Choose Top-level-domain: If you choose .com or .org, it will be more costly than endings like .site or .xyz.
Commitment length: If you pay for the domain for 3 years, it may be discounted but expensive if the budget doesn't allow it. However, if you book a domain for a year, it may have a discount but you may have to pay tax charges too.
Privacy: You may get various offers for privacy with security while purchasing the domain.
Website Complexity and Functionality
The choice of your website's size, functions, and developmental complexity significantly affects its costs. If your website requires more developmental time, then it'll need more resources. Thus, your cost will rise. Below are some factors that affect the pricing.
Website design: If you're not going for a basic design and your website has custom illustrations, animations, or unique user interfaces, then it'll add to your cost.
Content management system: If you're choosing something else than WordPress, then creating a CMS will cost you some bucks.
e-Commerce features: If you have an e-Commerce website, the features like a shopping cart, payment gateway integration, and product catalog will add to your pricing.
Integrations: If your website requires third-party integrations with some systems or software, it will need significant development time and will cost you more.
Mobile responsiveness: If your website is optimized as per mobile, it'll require some extra effort and cost to be high-performing.
Website size: If you have an e-commerce website of 500 pages it'll be costlier than a website of 10 pages.
Website Hosting
Any website that is accessible on the internet is because of the hosting server. So, it'll cost you some more after parking your domain name. You may contact the same registrar for hosting plus domain and check their various plans.
Type of hosting: The kind of hosting you select strictly affects the overall cost of website development. If you're going for shared hosting, you'll have to share server resources with other resources. So, it'll be less expensive. However, if you choose an independent option i.e. virtual private servers (VPS) or dedicated servers, you'll be into an expensive deal. But, you'll be able to enjoy high performance and reliability.
Traffic and storage: If your website is a place where you get various visitors that increase your traffic, you'll have to pay a bit more for supported server resources. Further, if your website includes videos or high-resolution images, you'll require more storage than a text-based website.
Security and backup: The price of your website gets affected by the level of security and backup your hosting provider is giving you. If you need advanced security features and regular backups, it'll take away some dollars from your pocket.
Content Creation
Your content helps you be unique amongst the competitors. It reflects what you stand for, how you solve problems, and the services you offer. It builds trust in the eyes of a visitor and therefore you'll have to include the cost of content in your budget.
Content type: The type of content that you want for your website affects the cost. For example, blog posts or articles may be less costly than producing videos, animations, or custom illustrations.
Quantity of content: The more content you require, the more will be the cost. It takes a lot of effort and time to create content for a single web page, especially if it has to follow SEO norms or requires deep research and creativity. Your cost will also be affected by whether you choose in-house or outsourced content creators.
Expertise: The more expertise a content specialist has, the more will be the cost. However, that also depends on the professional and their working terms. However, your cost will increase or decrease as you choose to hire a full-time or freelance content specialist.
Search Engine Optimisation
You may have heard a popular term called "SEO" that helps various websites stand out and rank on search engines like Google. If you're opting for SEO while building your website, here are the things that can add to your cost:
Keyword research and content optimization: While building your website, your content will require certain keywords that resonate with the objectives of your business and the services or products you provide. Therefore, there'll be an expert's cost for keyword research to add to the website content and help it rank.
Technical SEO: The process of optimizing a website's code and architecture as per the search engine is called technical SEO. It includes extra developmental work that increases costs like updating the URL of the website, executing schema markup, and working on speed plus performance.
Link-building and off-page SEO: Executing an SEO strategy includes building high-quality links to the website and improving the website's online reputation. Some of the things that are included in this process and increase costs are guest blogging and social media management.
Regular maintenance: SEO isn't a one-time investment. You require updating the SEO strategy timely, tracking keyword rankings, studying website traffic, and completing periodic updates to the website's content and code.
Popular ways to build your website and its cost
Whether you want to do it yourself or take the help of a website developer or an agency, here are ways you can create your website. It's about choosing what serves your business the best.
Website Builders: This is a DIY option. If you're not a business that requires a high-tech website but would love basic website features, you can build your website with some online platforms. Popular sites like Wix, Squarespace, and Weebly help you build your website without coding. And it may cost around $30 per month for premium plans.
Content Management Systems (CMS): WordPress, Joomla, and Drupal are CMS platforms that provide significant control to the website developer. You can easily customize your site's design and functionality with available templates and plugins. The cost of premium plans starts from $25 per month.
Custom Development: The process of custom website development involves working with a developer or an agency. You'll have much control over what you want your website to be like in the context of functionality and design. But this is a costly affair. You can be charged around a few dollars to ten thousand dollars for a custom website - mostly depending on the complexity of the website.
Build your business identity
Developing a website is like building a home. You need the same level of understanding and decision making to bring the best out of it.
How will you improve customer experience? How will you manage the customer journey? How will you control and analyze transitions? What steps will you take to improve user experience? These are some of the questions that are included in a website strategy. A website strategy is usually created by an expert. Therefore, if you're consulting one, they may charge you for their fees. However, they will help you create the scope of the project, allocate resources, define the user experience design, and create a content strategy.
Now is the time when you float the boat towards building your business the identity it deserves. Get, set, and sail!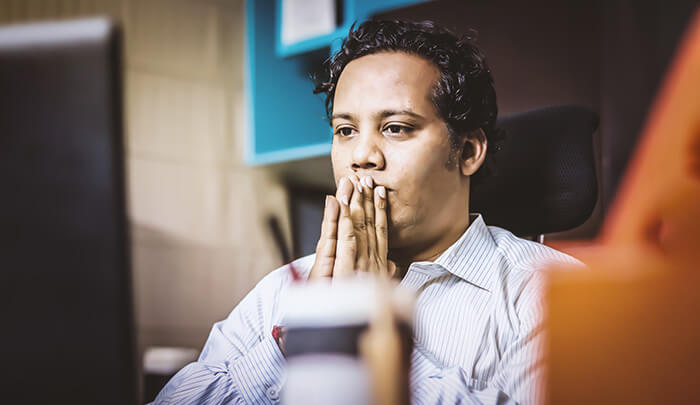 Author: Amit Kumar Khare
Amit is a tech enthusiast and loves coding. He likes to know about things in detail which gets reflected in his writing. His penchant for the finer details makes him the perfect match when it comes to development or technical SEO.
"
Feel free to use images in our website by simply providing a source link to the page they are taken from.
-- AMITKK
"
Share views on Cost to build a website
Please keep your views respectful and not include any anchors, promotional content or obscene words in them. Such comments will be definitely removed and your IP be blocked for future purpose.