It has become an asset for your business to increase its visibility and approach. If you "will" stay in the competitive line of today's online topography, you must remain intact with the rapid changes in digital marketing. These Latest Digital Marketing trends are the top priorities for business owners. "Innovation needs to the part of your culture.
What is Digital Marketing Trends?
Consumers are transforming faster than we are, and if we don't catch up, we are in trouble" Ian Schafer. Digital Marketing mechanization can save your time and provide more personalized engagement. We know what worked earlier will not work now, and to get the best possible results, we must stay on top of digital marketing trends. We want to take the opportunity to introduce you to the Digital Marketing Trends:
Artificial Intelligence
Programmatic Advertising
Chatbots
Video Marketing
Social Messaging App
Visual Search
Social Media Stories
Browser Push Notification
How Important is Digital Marketing?
As we move ahead, it is essential to understand "How important digital marketing is." The world of digital marketing/internet marketing continues to evolve, creating more opportunities than ever to connect with customers in a targeted journey. The business success needs to create a long-term Digital Marketing Strategy inclusive of multiple channels to meet evolving customer needs and expectations. It is all about meeting your customers where they are to tell your brand story. Here we are sharing ten reasons to prove why it is essential to follow the Top Internet Marketing Trends:
Directionless:
Companies without a digital strategy do not have a clear strategic goal for what they want to achieve online in terms of gaining a new customer or building deeper relationships with older ones.
Unaware of the Targeted Audience and Market requirement:
Customers demand online services. Disregarding those demands may be a fallback for your business. So, suppose you won't understand the marketplace and needs of your existing customer or add new customers by following current online marketing trends. In that case, you are underlying your business growth.
Existing and Start-ups will Gain the Market:
If you are not devoting enough to your digital strategies, your competitors will eat your digital lunch.
You Need to Know Your Online Customers Well Enough:
One significant factor in the digital marketing trend is knowing your customers. Since customers' requirements have changed from physical to digital, it is necessary to have digital visibility and a better understanding of your customer.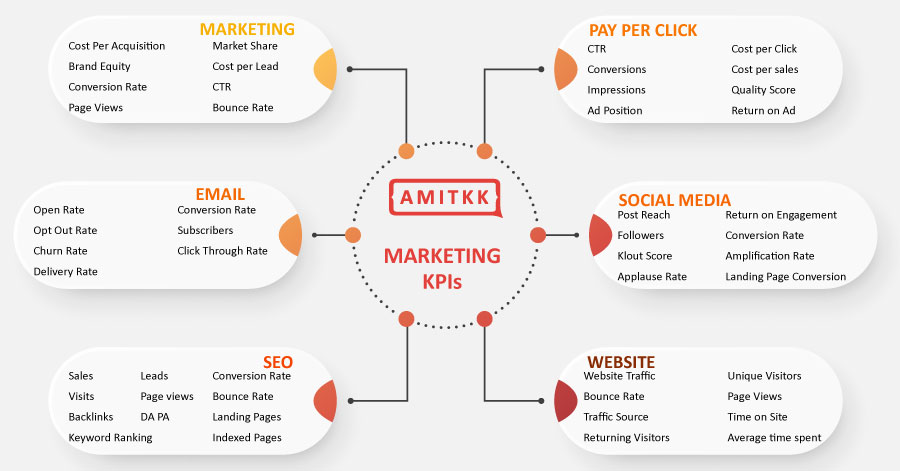 Digital Marketing Trends You cannot ignore?
Looking back, 2020 was a challenging year for many businesses across the market, and the same for digital marketing. Since the challenges, they have come up with solutions. Let us dive in to see the Digital Marketing Trends are:
Artificial Intelligence (AI)
A recent trend says that the adoption of AI fuels business. There are so many advantages to using AI in business. Artificial Intelligence can analyze the consumer's behavior and search pattern and use the way from social networking platforms and blog entries to assist organizations with seeing comprehending how clients discover their items and services. AI will soon replace many essential services currently provided by humans as it can analyze consumer behavior and search pattern and use data from social media platforms. Now, AI has been implemented in these areas:
Basic Communication
Product Recommendation
Content Creation
Email Personalization
E-commerce Transaction
Programmatic Advertising
Programmatic Advertising is automated ad buying so that you can reach your targeted audience more precisely. This automation is much more efficient and fasts which means high conversions and lower acquisition costs. It became essential to learn about this Digital Marketing trend
Chatbots
Chatbots are AI-Based and practical software programs that use instant messaging to chat with customers and site visitors in real time. They use chat windows or verbal communication with users. It is because of the availability of 24/7 customers who prefer interacting with chatbots, do not lose patience, answer promptly, and can exactly recall your buying history. In short, they offer impeccable customer service because they meet the customer's expectations.
Video Marketing
Video Marketing is one of the most important online marketing Trends. It is because it is the favorite way the customer wants to hear about new products. If your website contains video, it will drive traffic to your site much more than the text. The best thing about video marketing is that you must reform the content. It is high time that you should invest more in online video marketing. One thing we got to learn was that people enjoy consuming high-quality video content. This trend will be going to continue for years.
Social Messaging Apps
One of the Latest Digital Marketing Trends. Social messaging apps are a prevalent mode of sending messages to customers directly, as they make marketing techniques more personal. It adds value to your customer. Advantages of social media marketing:
Cultivate contact
Delivery Information
Boost Sales
Involve people in events
Regain potential customers
Provide support and assistance
In the coming years, we will witness more immersive experiences with augmented and virtual reality apps.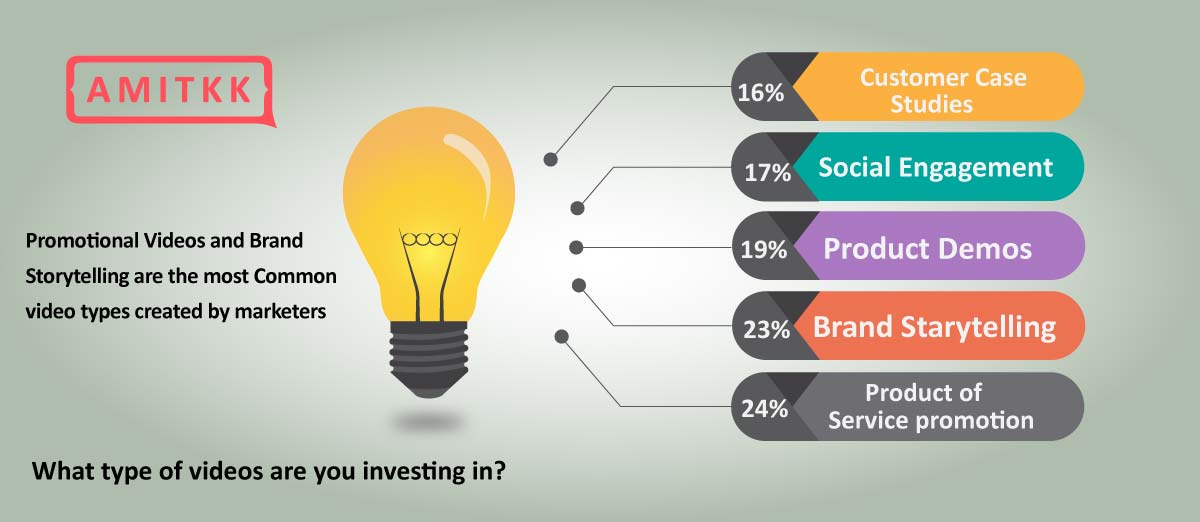 Visual Search
Instead of typing a description in google, users can directly upload the image and get the information about the product just with a picture. When the user searches for a picture of the product, it returns with a similar outcome. Google Lens and Pinterest Lens are such search tools. You can add High-quality images tagged with descriptive keywords, introduce an image search into your online inventory, and consider advertising on this platform. You can edge out competitors by jumping on the Visual Search in this top digital marketing trend.
Social Media Stories
One of the latest internet marketing trends is social media stories. It all started with Snapchat, then Facebook and Instagram introduced the same. These short recorded files stay for some time. Hence this is an incredible opportunity for the advertisers to utilize FOMO( fear of missing out). Some core benefits of Social Media Stories are:
Consistent engagement of followers
Cost-Effectiveness
More Brand Awareness
Generating more traffic to the website
Can connect with more youth
Browser Push Notification
Browser push notifications are messages that come from the website. You get them on your desktop or device even when the concerned web page is not open in your browser. It is the best way to keep your visitors re-engaging without knowing their email id or other contact details. This digital trend can increase the sale of your product and services for users who have shown interest in your product but have yet to convert.
What is the future of Digital Marketing?
More and more companies, small and large businesses, have turned to digital advertising. Yet traditional methods are still relevant to many products and services. People have gone digitalized in search of products, buying, and, more importantly, reviewing. If you want to be in the race with Giant Players, staying updated with the current internet marketing trends is suggested. Digital Marketing/ Online marketing trends have benefited many companies. It includes things at lower costs as it usually is cheaper than the traditional form of advertising, you can measure the results quicker and easier, and you can also target specific groups of people. The digital advertising market is expected to go higher. It is multiplying, and spending is rising at about 5% per year (as per the studies).
Let us grow with digitalization!!!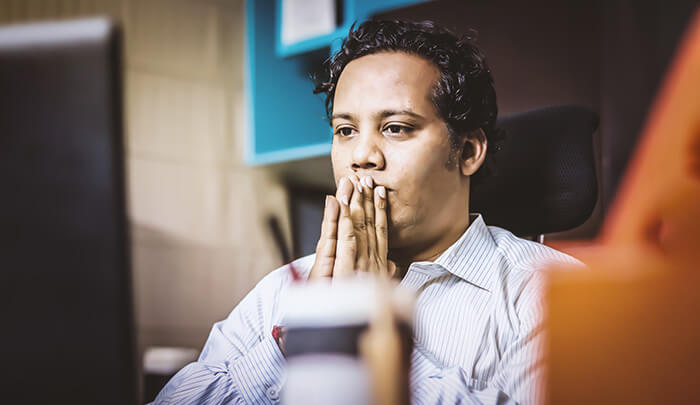 Author: Amit Kumar Khare
Amit is a tech enthusiast and loves coding. He likes to know about things in detail which gets reflected in his writing. His penchant for the finer details makes him the perfect match when it comes to development or technical SEO.
"
Feel free to use images in our website by simply providing a source link to the page they are taken from.
-- AMITKK
"
Share views on What Are Digital Marketing Trends?
Please keep your views respectful and not include any anchors, promotional content or obscene words in them. Such comments will be definitely removed and your IP be blocked for future purpose.