Facebook Marketing Services: Facebook is nothing new for anyone; it is the world's most popular social networking site. More than 1.5 billion users visit the Facebook page daily. Then why shouldn't we use this largest platform for our brand marketing?
Millions of businesses, big or small, can connect with millions of people through Facebook. The Facebook page allows users to like your business, follow your activity, and get updated about your services.
This article will help you to become a master in Facebook marketing and guide you to build Facebook marketing strategies for your business.
What is Facebook Marketing
A mode of marketing using the platform Facebook to reach millions of people daily and target the potential audience through paid advertisements and organic SEO.
Over the last decade, Facebook has become the biggest marketplace to put your business in front of a massive audience. However, a business needs a strong Facebook marketing strategy to stand out among the business crowd on Facebook!
Types of Facebook Marketing
Facebook offers several ad formats, sometimes confusing advertisers about choosing the right style for their business. Here you need a skilled Facebook Ad strategy to help you select the best ad type for your business.
In this post, we'll let you know about different types of Facebook marketing, which will help you to choose the right one for your business.
Lead Ads:
It's more of a natural way to connect with your audience. Unlike others, Facebook lead ads don't require any form filled up by the audience. It allows customers to access the offer without leaving Facebook.
Video Ads:
As a video advertisement platform, Facebook is the best option ever. Video ads always catch the audience's attention. It allows you to promote your brand and increase brand awareness. The most exciting thing is you can retarget your audience based on how long they have watched the video.
Boosted Page Post:
Getting maximum audience reach through organic posts takes a lot of work. Thus, when you post something on your business page, Facebook allows you to boost the blog post to get maximum reach. It looks like a standard post with 'sponsored' mentioned on the top.
Link Click Ads:
This type of ad is suitable for website promotion. You can measure how many people have shown interest in your site through link-click ads. The fun is it doesn't matter where you click; the entire area is clickable and directs the consumer to your landing page.
Collection Ads:
People who click on your ad can see more products or services and know more details about you without leaving Facebook.
Dynamic Ads:
Facebook dynamic ads target audiences who have already visited your site. It automatically promotes products as per their interest.
How to Create Facebook Ad Account
Organic success has become difficult nowadays, thus, here comes paid advertisement, and good Facebook ad strategies are the key to success. Let us take you through the methods to set up a Facebook advertising account. For advertising on Facebook, you should have a business page on Facebook. You must also create an account on Facebook Ads Manager or Business Manager. Below are the steps you need to follow to set up a Facebook Ad account:
Setup Your Objective:
After logging into Facebook Ads manager, you need to create a campaign to get started with a new Facebook Ad campaign. Then you need to choose an objective for your campaign from the listed options.
Choose a Name for the Campaign:
You must name your campaign and go for A/B testing, but create multiple ad sets.
Setup Ad Account:
New users need to click on the setup ad account button, put in some basic information like country, currency, and time, and then click on continue. Point to be noted that this information, once placed, will be modified later.
Target Your Audience:
Now scroll down and set a target for your campaign audience. Here, Facebook will first show the audiences interacting with your business. You can customize your audience to their age, language, location, etc. There's also an indicator for audience size, which indicates your audience reach.
Set a Budget and Schedule for the Campaign:
Next, you must decide how much you want to spend on your Facebook Ad campaign and set a budget for your campaign. Then schedule the drive with the dates (from and to)if you don't want it to go live immediately.
Create Your Ad:
You must select a format from the provided options. These options depend on the objective you have set for your campaign.
Now check the preview to see if your ad looks good and confirm if it is good to go.
Best Target Audience for Facebook Ads
Facebook advertisement, targeting custom audiences, is one of the best Facebook ad strategies. There are several ways to create a custom audience. Here, you will get a brief on how to improve Facebook Ad targeting with this custom audience.
Create a custom audience from existing customers
Custom audience allows you to retarget your existing customers or the audience who have already interacted with you.
Create a custom audience
Select the 'Customer File' option
Import customer data
Select the identifiers (There are 15 different identifiers)
Upload a customer file
Name your custom audience
Custom Audiences based on Website Traffic
You can customize your audience based on your website traffic. It allows you to remarket for those who have already interacted with you or know about your business. Through Facebook Pixel, you can create this type of custom audience very quickly. Just go to develop a custom audience and select website traffic. There are multiple options for targeting website traffic. You can target everyone who has visited your site, people who visited specific pages, etc. All these are high-value audiences as they already have shown interest in your business.
Custom Audiences based on Engagements
Facebook allows you to customize your audiences based on the engagements. You can target those audiences who have visited your page or liked your Facebook content or the page or clicked on the call to action button etc.
It's clear to you that a custom audience is one of the most effective Facebook marketing techniques, allowing you to reach your business's potential audience.
The Ultimate Guide to Testing and Scaling Facebook Ads
Split testing or A/B testing is a Facebook marketing service that helps you to get a fair idea about your ad performance. A good split test helps to improve business ROI.
In split testing, you need to create multiple ad sets, and each set should have one difference - a variable. Facebook divides your target audiences into different random groups. It duplicates your ad and tests the ad set against each other by changing the variable. Then measure the performance based on the campaign objectives and show you which ad performs best.
So, when running an Ad campaign on Facebook, one thing that You must consider in your Facebook Ad strategies is testing your Facebook ads.
Facebook Messenger Ads Best Practices
If you want to build a personal connection with your audience, a Facebook messenger ad is better than a Facebook ad. Facebook Messenger ads allow your brand to go private from the public. You can start a conversation with your audience through this. Just like a regular Facebook Ad, you can also create a Facebook messenger ad by following the steps mentioned below (you need to have a business page on Facebook):
First, go to Ad Manager and create a new campaign.
Choose an objective for the ad campaign from the listed options.
Next, name your campaign.
Now, select the type of ad (click on messenger ad or sponsored message).
Target your custom audience or create a new audience.
Select a place for your ad to show up.
Set a budget and schedule for your campaign.
At last, set up your ad.
You cannot easily set up your Facebook messenger ad for your business through these simple steps.
How to Measure the Success of Facebook Ads
Facebook is the most popular social networking site for promoting a brand. Facebook marketing strategies play an essential role in a successful campaign, and the success of any Facebook campaign is measured by its conversion rate. Conversion doesn't mean only driving sales but also actions.
Here, we're sharing some valuable tips to improve your Facebook advertisement.
Create a very eye-catching visual
Keep the content copy short and crisp
Include a call to action
Choose the right format
Keep a broad audience.
Always track across multiple devices.
Now you know the basic mantra of a successful Facebook Ad campaign. But many other things, like Facebook posting strategy, require expert skills.
To get the most out of your Facebook ad budget with AMITKK. We ensure our social media marketing experts will help you to improve ROI with their Facebook Marketing Services.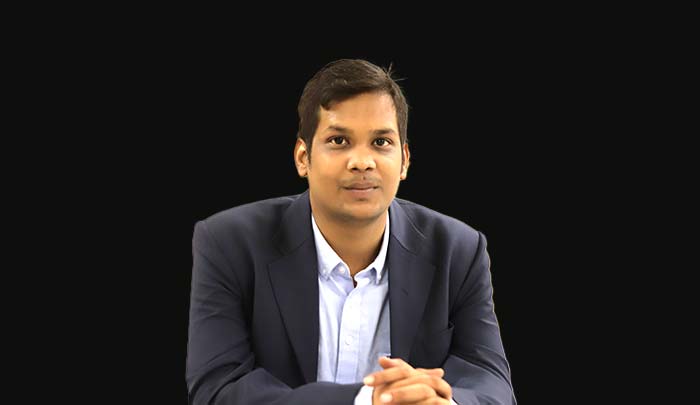 Author: Navneet
Navneet loves creative works especially animation. He has strongly vocal for the UI UX experimentation that pushes the team for regular changes. Do not miss his articles if you are interested in design works.
"
Feel free to use images in our website by simply providing a source link to the page they are taken from.
-- AMITKK
"
Share views on Facebook Marketing Services for Small Business
Please keep your views respectful and not include any anchors, promotional content or obscene words in them. Such comments will be definitely removed and your IP be blocked for future purpose.