We are all aware of how powerful Google is and the benefits it provides. Like other search engines, Google crawls a website and shows relevant results on almost every topic. Most online users trust the results provided by Google, which is one of the many reasons businesses strive to find a place in the first-page search results on Google.
Finding your business on Google's first page might seem impossible if you are a small business or a startup. However, You can achieve it by understanding the basic algorithms or hiring an SEO professional.
The search results of Google are getting robust with each passing day. What started as a simple search engine now has expandable questions, panels, local search results, and more. Due to these features, Google provides an opportunity for every business to stand out.
So, what are the benefits of the first page of Google? Let us find out in detail.
Improves Visibility
If you have a physical store, you can choose between a prime location on the main road or a space on a quiet street without much traffic. Most businesses choose a location that is on the main road due to the visibility it provides.
Likewise, being on the first page of Google is similar to opening a brick and motor store on a busy town road. The more people see your website, the more visibility it provides. Thanks to that, your brand reputation increases. Once the consumers find your brand, the conversion rates increase too.

Generates leads
As mentioned above, being on the first page of Google search results gives your business visibility. You can hire a digital marketing agency to optimize your website with relevant keywords. Most digital marketing agencies in India find relevant keywords based on the users' search intent. It helps users discover your website when searching for specific information, product, or service.
Improves Engagement
According to a study by Adweek, more than 80% of online shoppers do little research before they buy a product or hire a service. Users use answer boxes and local listings to check the reviews, user ratings, business location, and contact details. By being listed on the first page of Google, users get to engage with your business like never before.
Increased Web Traffic
While answer boxes of snippets provide loads of information, the task of search engines like Google does not end there. Google crawls through websites and showcases only pages with information matching the user search intent. It is also important to know that users engage with the business before being converted into a customer. However, for that to happen, you need good website traffic, and the first page of Google provides you with just that.
Increases Business Authority & Trust
For your business website to show up on the first page results of Google, it needs high-quality and informative content. The content provided on the website should satisfy the readers' needs and answer their questions. Though the process takes time, it is worth the time and money spent.
By providing articles, blogs, and other information about your industry, your business stays in tune with the requirements of your target audience. Once your website appears on the first page of Google, you will have consistent traffic to your website, which helps gain your customers' trust.
Builds Audience
As mentioned, every website that wants to reach Google's first page must focus on evergreen, high-quality content. Content is like a gift that helps you reap the benefits repeatedly. For example, You can use one informative blog you create to market your brand across various social media platforms and via email marketing.
By focusing on content-driven marketing strategies, your business can reach the first page of Google and get many opportunities to engage with users, act on leads, and stay ahead of competitors.
The Mechanism used to Rank on the first page.
Finding their business on the first page of Google is a goal of many small business owners. Google not only focuses on quality but also on quantity. Therefore, a company with a good budget might not make it to the first page, but a startup with good marketing techniques can certainly make it to the top 10 results of Google.
It can align a website as per Google's ranking factors using search engine optimization. Every website can be optimized in stages to obtain good results, and let us have a look at how.
Know the Keywords
Before you start optimizing the website, you need to have a clear understanding of the keywords. Keywords are the "search queries" typed in by the user in Google's search box. Google looks for answers to those search queries and provides results by crawling different websites.
Some of the common examples of keywords or phrases are,
"SEO agency near me"
"app development company in Delhi."
"best web designing companies"
"best digital marketing agency"
Each is a keyword or key phrase, and you need to choose. You need to choose different keywords and ensure they do not compete. If you need help optimizing your business website, do not hesitate to contact the experts.
Let Google know your Keywords.
We all understand how Google works. It crawls the websites and the millions of web pages online and stores them as an index. Once the user performs a search, the websites are scanned, and relevant results are shown.
So, another important step businesses need to take to show up in Google search results is to make it easy for Google to scan and bring up your website. To do so, you need to place the right keywords in the right places, like,
The Meta Title
The Meta Description
URL Optimization
The Alt Tags
As all these look technical, it is important to hire an SEO expert to do the task for you. Using the wrong keywords can cause more harm than you can ever imagine.
Always Write for Readers.
Most business owners fill their content with keywords and are still waiting for results. Why does this happen?
Any content, which is being written on your website, needs to be informative and readable. Any keywords should appear in the content naturally and at most a certain number. Google can easily detect keyword stuffing; if it happens, your website will be far from search results.
Please ensure you use trustworthy, easy-to-understand, and useful content, as it keeps the readers on your page. So, if you wish to rank well and appear on the first page of Google, your page needs to have the right blend of keywords and information.
Focus on Location
Another important aspect you can focus on is the location of your business. To ensure your business website is on the first page of Google, you need to include the location along with your city, state, country, and pin code on your website. You can add your business details in the local business listings and add the same in a few of your blog posts.
When users search about a service in your city, Google tends to pick up the info and shows it as businesses "near me." this holds even when a user does not mention a location. Most of Google's search results are also based on the user's IP address. Therefore, a focus on local SEO is important.
Optimizing for Mobile
If your website is responsive, you might stay on the first page of Google. Most users use their smartphones and tablets to search for information. A major part of buying or hiring a service happens via these gadgets. It is one of the reasons why Google loves mobile-friendly websites.
So, you must ensure your website easily adapts to every screen size while maintaining functionality. If you already have a website, you can upgrade it to responsive by hiring experts from a web development firm.
What is the Cost of Digital Marketing Services?
So, are you now clear about the benefits of the first page of Google? If yes, you should hire experts to optimize your business website. The cost of digital marketing services can differ from one agency to another and depend on various factors simultaneously. The service charges often include,
The complete analysis of the website
Change of website design or functionality
Change of content or writing new content based on relevant keywords
Complete optimization of the website and more.
It always helps to have a word with the specialists to understand better the services they provide and the results you can expect.
At AmitKK, the marketing specialists not only access the Google presence of your business website but also provide excellent recommendations. With strategic planning, thorough keyword analysis, and timely implementation of marketing strategies, AmitKK ensures that your business is found and that it stands out in Google search results.
Have a business that needs visibility online? Do you wish to reach the first page of Google search results? Give us a call today!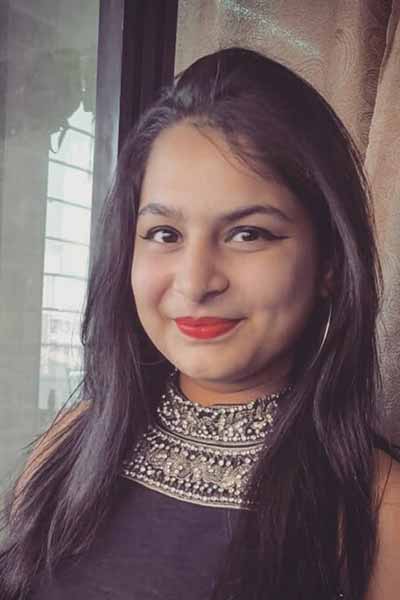 Author: Madhulika
Madhulika is a regular writer with us and her articles are deeply researched and loved by the readers. She has been working with our digital marketing team for last 5 years.
"
Feel free to use images in our website by simply providing a source link to the page they are taken from.
-- AMITKK
"
Share views on What are the benefits of the first Page in Google?
Please keep your views respectful and not include any anchors, promotional content or obscene words in them. Such comments will be definitely removed and your IP be blocked for future purpose.