In today's fast-paced business world, having an effective CRM (Customer Relationship Management) platform is crucial to staying ahead of the competition and nurturing lasting relationships with your customers. But with a myriad of options available, how do you choose the right CRM platform that caters to your unique business needs? Worry not, we're here to help! In this informative guide, we'll walk you through the essential factors to consider when selecting the perfect CRM solution. Then, drawing on our expertise and experience, we'll provide valuable insights and practical tips to ensure you make a well-informed decision that aligns with your company's values and goals. So, let's dive in and explore the world of CRM platforms together!
Identifying Your Business Needs
Before you can begin to choose the right CRM platform for your business needs, it's crucial to analyze your current business processes and determine how they can be improved.
How do you currently track customer information? Are there any gaps in this process that would benefit from automation?
What are some of the short-term goals for improving customer relations and experience? Are these goals aligned with long-term plans for growth and profitability?
Who are your target audiences, and what do they want from a CRM system (ease of use/accessibility, features specific to their industry)?
Key Features to Look for in a CRM Platform
When choosing the ideal CRM platform for your business, it's essential to zero in on the key features that will address your current needs and support your future growth.
User-friendly Interface
A user-friendly interface is crucial for ensuring seamless adoption and usage by your team. The CRM platform should be easy to navigate, with intuitive controls and a clean, clutter-free layout. The quicker your team can learn and master the system, the more productive and efficient they'll be.
Customization Capabilities
Every business has unique needs, and your CRM platform should adapt to your specific requirements. Look for a solution that offers customization options, such as custom fields, modules, and reports, to ensure the platform can accommodate your business processes and workflow.
Integration with Other Tools
A good CRM platform should play well with your existing tech stack. Ensure it can easily integrate with essential tools like email, marketing automation, social media, and analytics. Seamless integration will save time, improve data accuracy, and streamline your workflow.
Mobile Accessibility
In today's increasingly mobile world, having a CRM platform that's accessible on the go is vital. A mobile app or responsive design will allow your team to access important information, update records, and communicate with customers from anywhere, boosting productivity and efficiency.
Robust Reporting and Analytics
Data-driven decision-making is key to business success. Therefore, your chosen CRM platform should offer comprehensive reporting and analytics features to help you track performance, identify trends, and uncover valuable insights that can shape your sales and marketing strategies.
Reliable and Secure
Your CRM platform will store a wealth of sensitive data, so security should be a top priority. Look for a solution that offers robust security measures, such as encryption, two-factor authentication, and regular backups, to protect your valuable customer information.
Scalability
With the business growing requirement of a CRM solution becomes inevitable. Choose a platform that's scalable and can accommodate your expanding customer base, team size, and evolving requirements. This will save you from the hassle of migrating to a different system.
Customer Support
Last but not least, exceptional customer support is crucial when selecting a CRM platform. The provider should offer timely, reliable assistance through multiple channels, such as phone, email, or live chat, to help you troubleshoot issues and maximize the platform's potential.
Evaluating CRM Pricing and Plans
CRM pricing models can be broken down into three categories:
Subscription-based pricing: This is the most common model, where you pay a monthly or annual fee to use the software. This type of plan usually includes some free features and upgrades, but you will have to pay extra for additional features and upgrades.
One-time fee pricing: This option charges you one time for your CRM software license and doesn't require any additional payments unless you want support services or additional features.
Usage-based pricing: This type of model charges companies based on how much they use their CRM system (i.e., number of contacts stored in the database). The price varies depending on how many users need access to the system at any given time. This allows businesses with fewer employees or workflows to save money when compared with other options available today!
To get a good idea of how much CRM software will cost you, you'll need to look at the following factors:
Cost of setup
Cost of maintenance (monthly or annual)
Cost of upgrades (annual)
Cost of additional features (monthly or yearly)
Conducting a CRM Platform Trial or Demo
Most reputable CRM vendors offer a trial or demo option, allowing you to explore their software in-depth before committing. To request a trial or demo, simply visit the vendor's website and look for the appropriate option. Alternatively, you can reach out to their sales or support team.
During the trial or demo, pay close attention to the platform's features, usability, and overall performance. To guarantee a successful CRM implementation, involving key stakeholders in the trial or demo process is crucial. This includes representatives from sales, marketing, customer support, and other relevant departments using the CRM platform regularly. Their input and feedback are invaluable in identifying potential roadblocks and gaining insight into how the software will fit into their daily workflows.
The Bottom Line
By carefully assessing your requirements, researching available solutions, and involving your team in the evaluation process, you can confidently choose a platform that aligns with your business goals and values. Remember, the perfect CRM platform should address your immediate needs and be adaptable and scalable as your business evolves. Remember the importance of vendor reputation, support, and integration capabilities when deciding.
We hope this guide has provided valuable insights and a clear roadmap to navigate the CRM selection process. As you embark on this journey, remember that the right CRM platform can become a powerful ally in your quest for business success. Best of luck in finding the perfect CRM platform for your business!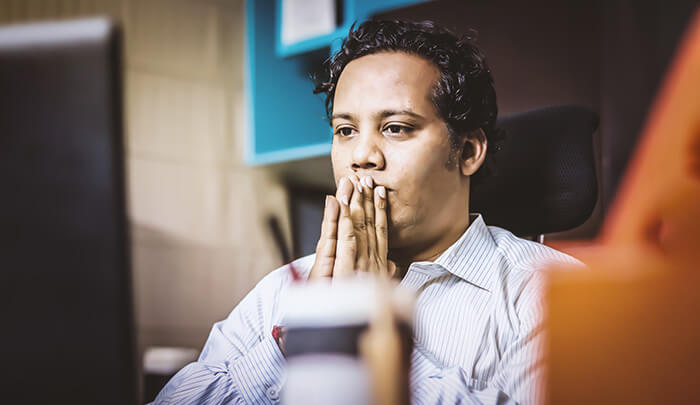 Author: Amit Kumar Khare
Amit is a tech enthusiast and loves coding. He likes to know about things in detail which gets reflected in his writing. His penchant for the finer details makes him the perfect match when it comes to development or technical SEO.
"
Feel free to use images in our website by simply providing a source link to the page they are taken from.
-- AMITKK
"
Share views on How to Choose the Right CRM Platform for Your Business Needs
Please keep your views respectful and not include any anchors, promotional content or obscene words in them. Such comments will be definitely removed and your IP be blocked for future purpose.