5.6 billion searches are conducted on Google every day. Of those, 46% of Google searches were made only for searching local content. Optimizing your business for local search is crucial to slaying the top. Local SEO is a trending topic as it boosts your business quickly.
Local vendors can boost organic traffic and get better clicks by following local SEO practices. Hence, to help you with local SEO, AMITKK has curated the best local business SEO tips and tricks that give you visible results.
By the end of the post, you'll better understand tips for optimizing local businesses to target potential customers by the end of the post.
What exactly is Local SEO?
The local SEO process is the way to improve search engine visibility at the local level. Search engines rely on local searches to collect data such as links, social profile pages, local content, and citations. With local SEO strategies, you can boost your position, and customers can reach you straightforwardly.
Let us share some stats here that show why local SEO is important.
63000 search every second has been for local content
88% of customers search for local businesses before searching for brands.
Two hundred twenty-eight million searches are made within 24 hours on Google every day.
Local SEO tends to improve your revenues, but it seems to be a black hole for some businesses. That's why we broke down here some of the best strategies that help to improve SEO.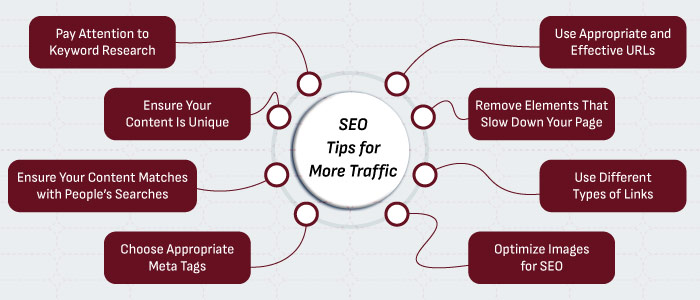 Top Ticks to Boost Local SEO
Get Google My Business PageClaiming your Google My Business Page is a quick way to improve local SEO, especially for SERP and Google Local searches. Do not bang your head against the wall if your business isn't categorized or listed on GMB. There are more than 2,000 weird business categories available. Also, don't forget to include primary and supporting keywords in your business listing or wherever possible. This way, you get an additional 20% chance to get discovered on Google local searches.
Optimize Homepage for Local SEO
The homepage clearly shows who you are and how your services are helpful for businesses. Try to make it easy to navigate for the audience and Google. Show your business address so that customers can reach you. Add the title tag, header tag, and Meta descriptions to your homepage content.
WordPress website users can easily upgrade their homepage under settings. Moreover, you can easily add Meta descriptions and tags via the Yoast SEO plugin.
Optimize Your Meta Tags for Local SEO
Meta descriptions and tags are the most relevant parts of Local Business seo. Meta descriptions are the most crucial ranking factor and your trump card for SEO. Hence, if you're focusing on local SEO, then be sure to optimize your page title and Meta tags with relevant keywords.
You can include product services with the city name to optimize the page. It helps show what you are serving to the audience and tell them where they can avail of your services. However, if you cannot optimize Meta descriptions for local SEO, we can help you. Being experts, AMITKK can promptly help optimize local SEO to improve your conversions.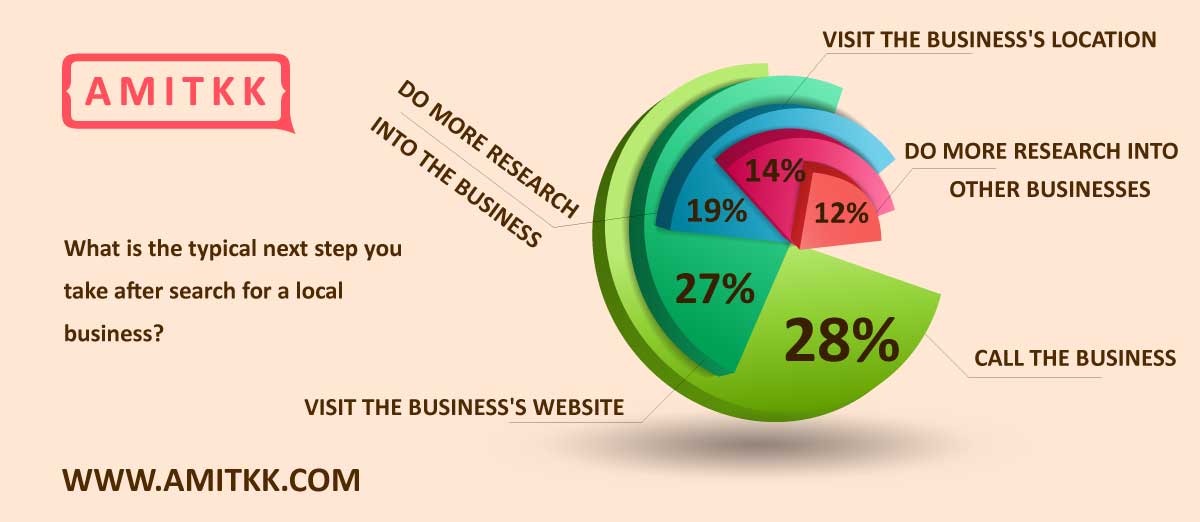 Create a Separate Page for Every Service, Product, and Location
Stop thinking that creating different pages would not make sense for SEO. You're mistaken if you think so. To optimize your website for local SEO, try to make a separate page for the entire service's schema. Creating a page makes your website layout clean and readable and helps boost your rank.
Let us take an instance to understand why you need to create a separate page for all services. If you have only one page, "Our Services," and another separate page on your website, you are bound to serve all things on one page. But if you have a page called "Our Services," followed by different sections, such as "Services 1, Services 2," you have better chances of improving your SEO.
It gives you direction and a site map for everything you write and serve to your clients. Moreover, creating content can help you write more about your services and optimize content. If you need help with pages, AMITKK can design separate pages and provide optimized content that helps to rank the website.
Try to Get More Reviews
Let us tell you one secret that Google hides the most. They track those sites with positive reviews and boost their rank on SERP.
As your business presence improves, you must vote for the site's validation. It shows "you are true to your services," "serving what you claim to serve," and "located where you mention." Therefore, try to get more reviews from clients who have already taken your services earlier.
If visitors rave about your site with positive reviews, it's a plus point for your website. After having services, you can ask your clients for feedback to get positive reviews.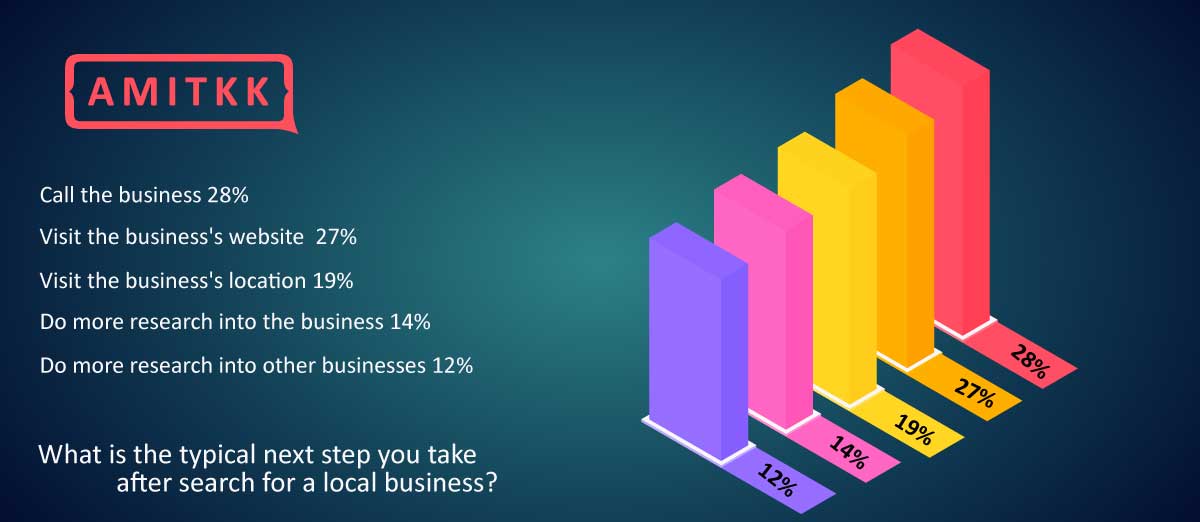 Prioritize Blogging
Want to boost your local SEO but don't know where to start? Let's start blogging. Yeah, blogging is a great way to catch the audience's eyes and help to boost local SEO too. You can also do guest blogging to get more traffic to your website. However, remember to share informative content with your audience. It helps to bring credibility to your website and improve your searches too.
Bottom Line
The local search engine optimization tips and tricks mentioned above help you achieve your goals faster and boost your rank in search engines. Now that you know the importance of local SEO, we can assist you if you desperately need to boost your traffic and improve your local SEO searches.
AMITKK is the most prominent local SEO services provider. Our SEO consultant team has a vast knowledge of the tools and tactics of SEO and how to implement them correctly. If you need the best SEO to boost your local search, come to us and share your details to get the best services from SEO experts.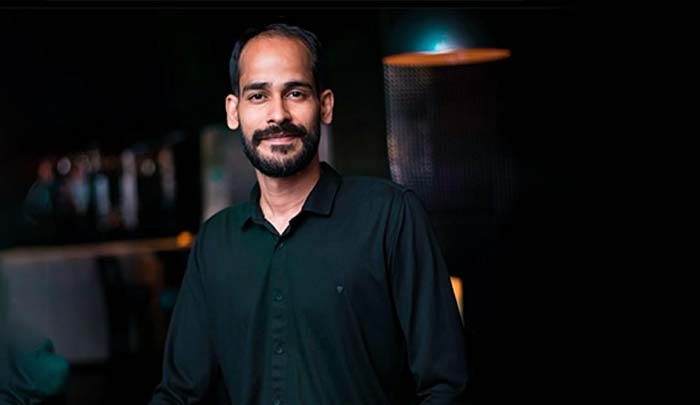 Author: Debashish
When Debashish is not playing games, he writes and when he writes there is no one like him. His understanding of the way things works out in real world and the role of probability in them is unmatchable.
"
Feel free to use images in our website by simply providing a source link to the page they are taken from.
-- AMITKK
"
Share views on Local Business SEO Tips and Tactics
Please keep your views respectful and not include any anchors, promotional content or obscene words in them. Such comments will be definitely removed and your IP be blocked for future purpose.