Today's businesses require targeted Google accessibility. Several organizations are aware that such a necessitates optimizing their websites and Google Ads, but few know that a third entity, its Google business listing, also necessitates optimization. Such dynamic listing, formally known as your Business Profiles, would be an interactive overview of your organization that showcases your most outstanding qualities and allows potential visitors to obtain, understand more, and interact with you right. What's the best feature? It's entirely free.
Google My Business enables businesses to create a free Google Business Profile, interact with prospective new consumers, and enhance their online visibility. You may claim or make your business listing within very few basic steps, and when you've authenticated that you run the company, you're prepared to begin using it. Here are some basic methods to optimize your website to get the most out of it.
Google My Business Optimization Checklist:-
The strategies below can help you stand out in local searches and outperform competitors.
Take Control of Your Google My Business Listing by Claiming it.
If this is your first time doing so, the first step in improving your Google My Business listing would be to claim it. GMB would be a convenient and simple tool for managing your digital presence on local search results. You could use your Google profile to claim your company listing when you already have one. If you still need to get a Google or Gmail address, you'll need to sign up for one before you can claim your company listing.
You may customize what Google visitors encounter whenever they search for your business using this tool and gain a deeper understanding of your clients and prospective by learning where and how users seek you. You may improve your SEO, local search, branding, and entire business by building a GMB profile.
Visit google.com/business and complete the verification procedure to claim your GMB profile. Google would mail postcards to your company's address with a code PIN. Dealing with various advisers, we've discovered that many practices remotely use a PO or UPS box to communicate. It's vital to know that Google prohibits using PO and UPS boxes.
It will be the first more crucial step in improving your GMB listing. It might seem tiresome, although it is necessary because this is how Google verifies the legitimacy of businesses.
Add Business Name, Category, and Phone Number
Your business's categories represent it and link you with people looking for your offerings. By adequately categorizing your business, you increase your ranking possibilities inside the top, searching for relevant searches that can help you attract new customers.
You probably need help establishing your custom categories because Google auto-populates them, but there are many categories for the financial services sector. To define your profession, you could use terms like "digital marketing services," "web design," and "local SEO services," and you could use numerous categories.
Bear in mind that your primary category must encompass the entire company. You could add other types to define more facilities and items for individuals looking.
Businesses can now include a business description to their Google My Business listing in addition to categories. This brief business description would appear inside the localized understanding panel of Search engine results or in Google Maps outcomes for the organization.
Add Company Description
Hit the "Info" option on the file menu to the left after registering your Google My Business account. You'll now notice "Add business description" among the new parts. When you press the pencil mark in front of that section, a menu appears, allowing you to add a short description of your company. Because you only possess 750 characters to deal with, you'll be concise. And you'll need to keep it straightforward, and please ensure all your GMB description contains essential keywords.
Consider the words clients could have used to locate your business and add them, just like you'd put keywords within blog articles and across your website.
Upload Photo
Photos were undeniably more fascinating than content and, as a result, ought to be a must-have on your GMB site. In addition, businesses that include pictures in their listings get 35% additional visits to their web pages than those that don't.
A photo is undoubtedly equal to a million words, representing many aspects of your company that writing alone cannot. Is this an open group? Is the workplace welcoming? What it's like to work for this company? Use graphics to express your branding and develop new ways to address these issues.
You must use GMB to upload high-resolution photographs that represent your competence. These photos ideally convey the characteristics of your working environment. Inviting online users to learn more about you and your company is a fantastic approach.
We suggest adding 3-6 pictures to your Google My Business listing for maximum success since we understand how valuable images are in marketing a finance industry business. You could now hire a Google-approved photographer to produce a 360-degree virtual tour of your premises for visitors using GMB's virtual touring feature.
Company Address and Pin Point Setup
Google would prompt you to search for your business whenever you initially create a GMB page. If your company has been on the list, please ensure you claim it. It guarantees that your actions and places are not duplicated.
A mobile number with such a local area code is yet another option to localize your GMB site. It helps GMB verify your listing and resonates with local customers who are more likely to work alongside local financial planners.
Finally, your NAP (name, address, and phone) and listing details should be accurate throughout all online channels. It applies to Google My Business, your websites, and social networks. It would be critical for GMB as well as your intended audience.
Obtain Customer Reviews and Ratings
How commonly do you read internet reviews? Feedback is my rescue whenever I search for a new cafe or purchase a product on Amazon! Home reviews on your GMB could be an extraordinary approach to create faith and give prospective more eyewitness anecdotes of your expertise if they're willing to deal with you.
Not only can reviews assist visitors in imagining what it was like to deal with you, but they often improve your Google My Business page ranking. Google is more inclined to display your page inside the mapping listings when it has 20 or more reviews than since it does not have anything.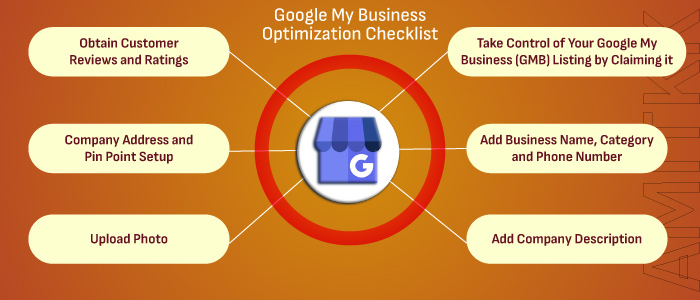 Things to avoid while optimizing google my business listing
Google My Business (GMB) is an invaluable tool for businesses of all sizes, allowing them to engage with their customers through various features and services. However, many company owners must correct several apparent mistakes when improving Google My Business listings. Let's look at some of the most important things to avoid when optimizing your GMB listing.
Refrain from Duplicate Listings
Having multiple listings for the same business on Google My Business is a big no-no. Clients may need clarification, your rating may suffer, and it may be more difficult for customers to discover you if you have many listings. Instead, ensure you have only one listing for your business and keep it up to date.
Do Not Use Keywords in Your Business Name
When using Google My Business, it is essential to ensure the accuracy of your listing by including only your actual business name in the appropriate field. If you attempt to add keywords to this field, they will not be accepted because Google My Business requires accurate, verified, and honest business names. Additionally, adding irrelevant information or making any adjustments to the word can have a negative impact, as customers need to be clear on exactly which establishment they are viewing.
Avoid Adding Unnecessary Categories
Adding too many categories to your listing can be confusing and even hurt your ranking. Therefore, selecting categories that accurately describe your business is essential. In addition, please ensure the categories you choose are relevant because anybody who views your GMB listing can see them all. Therefore, avoid adding extra categories to your GMB listing to ensure relevance and accuracy.
Don't Ignore Your Photos
Photos are essential to your listing and can be a great way to showcase your business. Make sure to add pictures that accurately reflect your business and are of high quality. Many people make the mistake of not adding photos or low-quality images, which can negatively impact their listing.
Don't Post Irrelevant Content
It is important to post relevant content on social media that is helpful to them. Please ensure any content you share is related to the products and services you offer and provide valuable information that enhances their experience. Additionally, be careful not to post irrelevant or spammy content that could turn away potential customers.
Don't Ignore Reviews
Reviews are an invaluable part of running a successful business. It's essential to respond quickly to reviews and thank your customers for taking the time to provide feedback, showing they care about the product or service they received. Responding to reviews helps build customer loyalty and strengthens relationships with existing customers while providing valuable data points that can help your business grow.
Optimizing your Google My Business listing is integral to a successful business. It is essential to make sure you are following the guidelines set by Google and avoiding common mistakes. Make sure your listing is accurate and up to date, use relevant categories, include quality photos, and respond to reviews. Avoid posting irrelevant content, using fake information, and adding unnecessary categories.
Important Points to Remember
Optimizing your Google My Business listing is much more crucial than before, specifically as the world has become progressively virtual. Because we won't be interacting in person, your internet visibility is vital. Claim your business to see what posters are thinking regarding you, check and amend details about your business, and far more. Increase your digital presence and, as a result, your SEO ranks.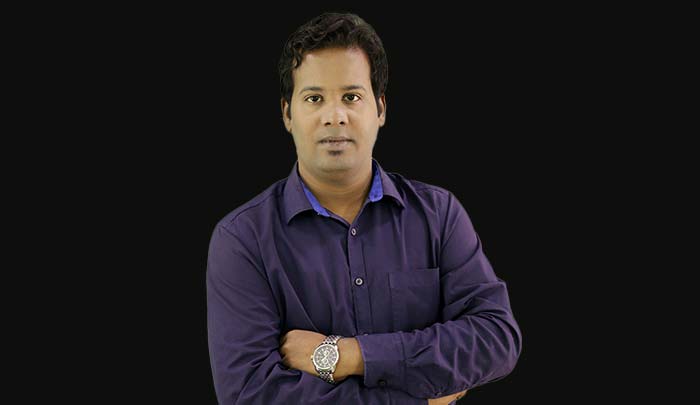 Author: Sumit
Sumit is an entrepreneur who loves trying out different business ideas and sectors. His vision and passion for entrepreneurship and the role digital media plays in it is very interesting.
"
Feel free to use images in our website by simply providing a source link to the page they are taken from.
-- AMITKK
"
Share views on How to Optimize Your Google My Business Listing
Please keep your views respectful and not include any anchors, promotional content or obscene words in them. Such comments will be definitely removed and your IP be blocked for future purpose.