For e-commerce brands, leveraging the power of Instagram can be an essential part of the marketing strategy. With an estimated 2.67 billion active users worldwide, Instagram offers an unparalleled platform to reach potential customers and take your business to the next level.
However, setting up a successful Instagram marketing campaign for your e-commerce brand is an enormous task. You must develop a strategy, create engaging content, and track your performance.
The good news is that with the proper roadmap and guidance, you can quickly and efficiently set up a powerful Instagram marketing campaign to help you achieve rapid business growth. This article will provide an overview of the roadmap to Instagram marketing success and the steps you need to take to ensure your e-commerce business thrives in the Instagram marketing world.
First, we'll cover what Instagram marketing is and the benefits it can offer your e-commerce brand. We will then discuss the steps you need to take to develop a powerful Instagram marketing strategy, build your presence on the platform, execute your campaigns, and measure your performance.
Developing Your Instagram Marketing Strategy
For e-commerce brands, developing a comprehensive Instagram marketing strategy is essential for achieving rapid business growth. A successful system must identify your target audience, know your products or services' benefits, and craft messages that resonate with them. Knowing your posting frequency is also crucial, as it can help you reach the right people at the correct times.
Understand your customer
A strong understanding of purchase intent and desired products or services is good to start with. Who are your current customers and can they be categorised in demography filters? It's essential to do your research in this area – researching your competitors, analyzing data from surveys and focus groups, and utilizing social media analytics can all help you gain greater insight into who your target audience is.
Engaging the customer
Create a message for each of the segments you are targeting to make an emotional connection. Doing so will ensure that your messages will be remembered and that your products or services will be seen positively.
Posting Frequency
Knowing your optimal posting frequency is also crucial to success. You must identify how often you should be posting to engage and reach your target audience. Consider this as calling a friend or a business network. You cannot afford to stay out of touch and also cannot call multiple times in a day.
You need to post more often to reach your target audience.
Building Your Instagram Presence
Now that you have determined your goals and identified your target audience, it is time to start building your presence on Instagram. This is essential for achieving success in your Instagram marketing campaigns.
Setting Up Your Business Profile
The first step in building an effective presence on Instagram is to create a profile for your e-commerce website. Your profile gives potential customers an overview of your products or services and lets you connect with them using hashtags, stories, and posts. Ensure you include the following:
A high-quality profile image
A brief business description
A link to your website
Designing Attractive Visuals For Your Content
Visuals are an essential factor in your Instagram marketing success. Your visuals should be professional-looking and carefully crafted to attract your target audience. High-quality images and short videos effectively convey your messages and engage with your potential customers. Use your brand colours, fonts, and logo to ensure consistency in your visuals.
Utilizing Powerful Hashtags To Reach A Broader Audience
Hashtags are a great way to broaden your reach on Instagram and connect with potential customers. Search popular hashtags related to your products or services and use them to improve reach and engagement. You can also use hashtags to track conversations relevant to your business and engage with customers.
Leveraging Influencers to Increase Your Reach Exponentially
Influencers are powerful tools for boosting your presence on Instagram. Reach out to influencers in your industry and collaborate with them to create content, run contests, and promote your products or services.
Use these tips to build a strong presence on Instagram and set the foundation for successful Instagram marketing campaigns. With a well-crafted profile, attractive visuals, powerful hashtags, and influencer collaborations, you are sure to expand your reach and engage with potential customers.
Executing Your Instagram Marketing Campaign
Once you have developed a comprehensive plan and understand your target audience, it's time to get to work and execute your Instagram marketing campaign to achieve rapid business growth.
Creating a Campaign Plan with Clear Goals
Creating a solid campaign plan with clear goals is essential to ensure your Instagram marketing campaign is successful. Setting realistic and measurable goals will help you stay focused on the objectives of your campaign and help you determine if it is meeting its goals.
Utilizing Various Types of Content to Reach Different Audiences
Instagram offers a variety of content formats that you can use to reach different audiences. You can create content that caters to different audiences, from photos and videos to stories, live streams, and IGTV.
Tracking Your Campaign Performance and Optimizing for Maximum Results
Regularly measuring and monitoring your campaign's engagement, reach, and ROI will help you identify areas that need improvement and ensure you are getting the most out of your efforts.
User-Generated Content
User-generated content boosts a brand's reach and awareness on Instagram immensely. Leveraging your customer's content on your platforms allows you to authentically connect with your audience while simultaneously showcasing your products and services. Additionally, it is an excellent way to increase engagement with your brand.
Growing Your Instagram Following
Gaining a larger following on Instagram is essential for e-commerce brands, allowing them to reach a more extensive potential customer base. To do this, there are several methods that an e-commerce brand can use to increase its presence on Instagram.
Utilizing Instagram Ads and Paid Promotions
One of the quickest and most effective ways to grow an e-commerce brand's Instagram following is through paid promotions and advertisements. Instagram Ads allow brands to target their desired audiences and can be customized to appear in the feeds of users who match the target demographic. Ads can direct users to the e-commerce brand's website or create awareness of a product or service.
E-commerce brands can also take advantage of paid promotions, typically created by influencers and featuring a brand's products or services. Paid promotions are often more effective than traditional ads, as they appear more genuine and come from a trusted source.
Utilizing Content Networks to Reach a Wider Audience
Content networks are another great way for e-commerce brands to grow their Instagram following. Content networks allow brands to post and syndicate their content to other platforms, such as Instagram and Twitter. By syndicating content across multiple platforms, brands can target a wider audience.
Identifying and Engaging with Influencers
An essential part of growing an e-commerce brand's Instagram following is identifying and engaging with influencers with an audience that fits the brand well. By engaging with influencers, brands can reach a larger audience and create an organic connection with potential customers. Additionally, influencers can create paid promotions for the brand, which can help increase the brand's reach and followers.
User-Generated Content
UGC allows e-commerce brands to leverage their existing customers to reach a larger audience. By encouraging customers to share their experiences with the brand, e-commerce brands can create an organic connection with potential customers and gain valuable insights into their needs and wants. Additionally, UGC has the potential to go viral, allowing e-commerce brands to reach an even larger audience and increase their Instagram following.
Using the methods outlined in this section, e-commerce brands can grow their Instagram following and reach a more extensive potential customer base. Brands can leverage powerful tools such as Instagram Ads, paid promotions, content networks, influencers, and user-generated content to quickly and effectively increase their following. By utilizing these methods, e-commerce brands can help to ensure the success of their Instagram marketing campaigns.
Analyzing Your Instagram Performance
To maximize your Instagram marketing success, analyzing your performance on the platform over time is crucial. This will help you identify where you need to improve and ensure you achieve the desired results.
Measuring Your Followers and Engagement
The number of followers and engagement you have on your Instagram account is a good indicator of how your overall Instagram marketing strategy is performing. It is essential to keep track of both metrics over time and make adjustments where necessary to increase your reach. Monitor the number of new followers you are gaining regularly and look at the engagement rate of your posts to see if your content is resonating with your target audience.
Analyzing Your Brand Awareness and Reach
Measuring the level of brand awareness and reach your Instagram marketing campaign generates is essential. This can be done by looking at the number of profile visits, story views, and people interacting with your content. Measuring the number of people who have followed through with a sale or other action after seeing your content is also essential.
Assessing Your Social Impact and ROI
When analyzing your Instagram performance, it is essential to assess your campaign's social impact and return on investment (ROI). Factors to look at include the number of shares and likes your posts have received, the number of interactions your brand has had with followers, and the amount of revenue generated through your Instagram efforts.
Overall, analyzing your Instagram performance is essential to ensuring your Instagram marketing efforts are successful. By keeping track of your followers, engagement, brand awareness, reach, social impact, and ROI, you can maximize your return on investment and ensure that your Instagram strategy is helping to drive growth for your e-commerce brand.
Instagram marketing can be a potent tool for e-commerce brands to grow their business rapidly. Following this roadmap, e-commerce brands can craft an effective Instagram marketing strategy to drive growth and ensure success. With an understanding of the basics of Instagram marketing, knowledge of their target audience, and an effective campaign plan, e-commerce brands can achieve rapid business growth.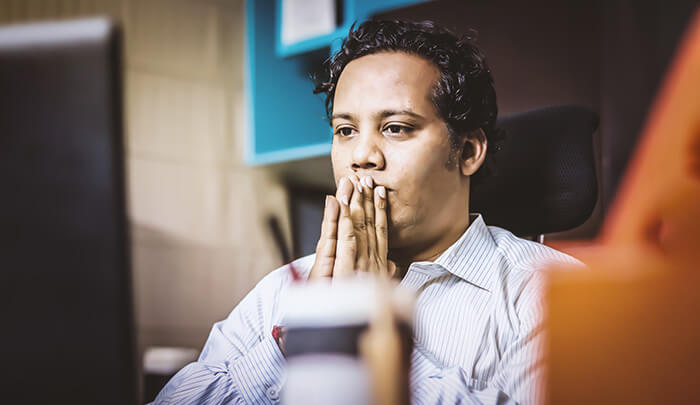 Author: Amit Kumar Khare
Amit is a tech enthusiast and loves coding. He likes to know about things in detail which gets reflected in his writing. His penchant for the finer details makes him the perfect match when it comes to development or technical SEO.
"
Feel free to use images in our website by simply providing a source link to the page they are taken from.
-- AMITKK
"
Share views on Roadmap To Instagram Marketing Success
Please keep your views respectful and not include any anchors, promotional content or obscene words in them. Such comments will be definitely removed and your IP be blocked for future purpose.