360-degree marketing is what every digital marketing agency suggests to clients. Leaving any marketing channel is not a good idea, and attempts are made to cover them as much as possible. With the highly mobile nature of users and their comfort level with everything being on mobile phones, SMS marketing has become a great tool.
SMS marketing is one of the traditional marketing channels used along with email marketing to connect with new users. Simple texts help details of offerings or discounts help you stay in touch with the users and top-of-mind recall.
Why is SMS Marketing effective?
SMS fills the gap in your marketing channel at a very low cost.
Mobile Usage: SMS is very effective as it connects with users directly through SMS notifications. A link in your message helps them reach the website and use offers and discounts, making it a very effective campaign tool.
Supplements Email Campaigns: It supports email campaigns by providing the offer in a short text while the same is explained in detail in the email. Using SMS campaigns with email marketing gives a better result than standalone.
High Engagement Rates: It has a high engagement rate compared to email marketing. 90% of the messages are read within 3 minutes of broadcast and can act as a good lead generation source.
How to use Bulk SMS Marketing?
SMS messages have text limitations per government guidelines and generally come with a 6-digit sender ID. Bulk SMS is used to convey crisp information along with links to a page. SMS are generally used for the following activities:
Sales Promotion
You can do a quick sales activity through SMS marketing in India by offering good discounts for a limited period. Coupon codes that provide specific discounts can be shared through text messages. It will also help in understanding the ROI of the channel.
Order Updates
E-commerce companies use SMS to update the orders, shipment, and delivery status. It assures a user of the progress of their order while building the brand's credibility that keeps the user informed and in their thoughts.
You can also get additional discounts on related products through the messages to boost sales.
Appointment Reminders
SMS texts are a great way to confirm and remind you of appointments. Your website or CRM can set a scheduler to send messages an hour before their schedule. It ensures a reduction in dropouts or cancellations of bookings, and the whole operation goes well.
New launches and Updates
If you are coming within a new line of product or service or have some stock clearance sale coming up, what better way than SMS marketing services? You can keep sending these messages every third day as per your budget. Online links can be shared easily in messages to build traffic and sales.
Remarketing
SMS is a great marketing tool where the triggering of the event is not dependent on the user but is with you. You do not have to wait for the user t go back to the website to show him the offering; instead of small SMS message would suffice.
Users having abandoned carts can be easily targeted through this, and sales can be closed.
Surveys
Send links to survey forms and ask users to help you in the survey. People will happily oblige this while travelling and not forget any additional gifts you might be offering them.
Personalized Communication
SMS allows you to send personalized communication like birthday or anniversary wishes. It can be further with discounts just for the user. We all like wishes on our social dates, and if a brand remembers and wishes you the same, it helps a long way. Imagine the impact this will help businesses that are in cakes, flowers, or gifts.
Best Practices for Bulk SMS Marketing Services
We receive hundreds of messages every day without even knowing the source. It adds to unnecessary spamming and avoidable frustration, which can avoid if businesses follow these simple practices.
Send Only to Opted-in Users
Send messages to users who have opted for communication through some channel. It's very wrong and unethical for businesses to buy mobile numbers from providers and send them messages.
If you struggle to get subscriptions which you would initially, you can send a single message asking the users to opt for receiving your messages by sending a Yes. Users should also have the option to opt out by sending No. If a user sends a yes, include them in your subscription list. Do not include them in the list if they do not respond or respond with a No.
Option to opt-out
There should be an option to opt out of the subscription list. Email marketing forces businesses to provide the link compulsorily to users. Similarly, you should provide a link or a response message for users to opt out of the subscription list.
Once opted out, the wish should be honoured absolutely.
Timing to Send Messages
Ensure that you send a message per the country's working hours. Don't start drip messaging at night and disturb the users. It might backfire as users can express their disappointment on social media with a snapshot of the message and trigger an unnecessary discussion over it.
Show Your Brand Name
It becomes very frustrating for users to see messages without their identity. They must go through the whole message to deduce who the sender is. Ensure your 6-digit code is relevant and shown clearly.
How does AMITKK help in SMS Marketing Services?
We have SMS software that helps you easily build, manage and run SMS campaigns. The rates are also very competitive to the market, along with the technical support and maintenance our engineering team provides. Feel free to connect if you are looking for bulk SMS marketing campaigns to boost your sales or even engage users. We also provide API gateways that are integrated into the website.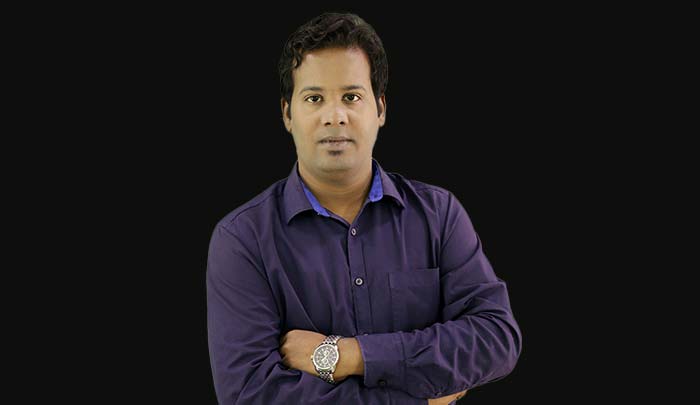 Author: Sumit
Sumit is an entrepreneur who loves trying out different business ideas and sectors. His vision and passion for entrepreneurship and the role digital media plays in it is very interesting.
"
Feel free to use images in our website by simply providing a source link to the page they are taken from.
-- AMITKK
"
Share views on SMS Marketing Overview - How it Works
Please keep your views respectful and not include any anchors, promotional content or obscene words in them. Such comments will be definitely removed and your IP be blocked for future purpose.