Among the most excellent techniques for growing a business today is SEO. Whether you run a confectionery store, an eCommerce website, or you're a perfume brand, the inevitable business solution today is SEO. Search engine optimization or SEO is gaining immense traction across industries globally. In fact, its pursuit drastically increased during the pandemic.
Today, over 79% of small businesses assert that SEO is associated with a plethora of long-term benefits, yet earlier on, mostly medium and enterprise-level companies were interested in SEO. In fact, they believe that this digital marketing solution can improve brand awareness, and reputation and impact the business's bottom line.
SEO or search engine optimization is a comprehensive solution that focuses on improving a website's traits in order to be found more frequently by internet users.
SEO comprises several facets like local SEO, which is becoming a top choice for small businesses, technical SEO, and on-page and off-page SEO among others. Some people are interested in SEO for more traffic, however, SEO benefits go beyond that. The solution generally offers a competitive advantage in the marketplace and allows businesses to stay relevant or enter new markets.
However, such outcomes are only guaranteed with a reliable SEO strategy. Consider an SEO strategy as a roadmap that guides your actions while running an SEO campaign. And for that, let's look at some of the most crucial steps to follow when building a winning SEO strategy.
Consider a Competitor Analysis
A competitive analysis is the process of ascertaining critical information about your competitors in a given field. Some may also call it a SWOT Analysis. A competitor analysis or a SWOT analysis allows an SEO professional to uncover the strengths and weaknesses of major competitors and the possible threats that a brand faces or may face online.
With a thoroughly conducted competitor analysis, a business can attain actionable insights that can guide it during strategy implementation. Competitor analysis generally allows a brand to uncover gaps in the market, trends, and the marketing tactics used by competitors to stand out.
In this way, a business can better position itself on the world wide web. Therefore, consider a competitor analysis to comprehensively understand your competitors and the strategies they use to fetch results.
Perform Keyword Research
A huge part of SEO is influenced by keywords and therefore, treat keywords as bait. The process of identifying the right keywords is known as keyword research. Keyword research is very essential if you want to come up with a winning SEO strategy. That's because the process allows you to find the relevant search terms that are used by the target audience.
Fetching the right keywords can help your site pop up whenever specific keywords are entered into a search engine. Also, they help you create content that can serve customer interests to the core. Consider some of the best keyword research tools like Google keyword planner, Semrush, or Moz Keyword Explorer to get the most relevant keywords as per your target audience.
It should be noted that Google algorithms partly consider keywords to ascertain whether a website can perfectly serve a search query. Therefore, pick the right keywords and check keyword volume.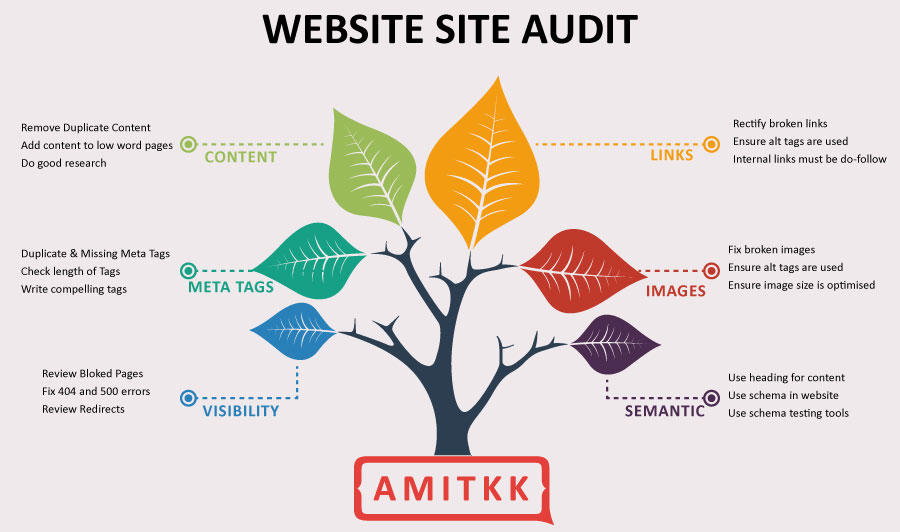 Understand Your Audience
Having a clear clue of a brand's target audience can optimize an SEO strategy and the overall digital marketing campaign. Understanding your target audience requires you to know who the end consumer is. It also entails understanding the consumers' demographics, interests, location, and customer lifecycle.
You must put yourself in the shoes of the consumer to understand what their search intent or preferences might be. Understanding your target audience can help you set SMART goals and implement a tailored SEO strategy. Generally, you will be able to strategically implement SEO tactics that fetch the best results cost-effectively. Leverage analytics tools like Google Analytics, social media analytics, and CRM tools to attain credible insights about your target audience.
Set Goals & KPIs
If you want your business to benefit from SEO, you must have a genuine reason for implementing an SEO strategy. There are many long-term benefits of SEO when done right. For example, you can boost business credibility, reduce website bounce rate, double conversions, and increase visitor time on a page, or the overall organic traffic.
With such goals in mind, you can then set metrics to track your strategy's performance or implement changes where necessary. Key performance indicators like page views, domain authority, and click-through rate are vital metrics for understanding your strategy's strength.
Consider Pillar Pages
One of the most effective SEO sub-tactics is pillar pages. Pillar pages are fundamental for a reliable content strategy and that's how they become essential in driving SEO results. Pillar pages are content subjects that allow an SEO team to cultivate content clusters. On the other hand, topic clusters are groups of interconnected content pieces (topics).
Investing time in creating pillar pages and content clusters paves way for content organization. It generally allows an SEO team to build topics and comprehensively cover topics that can benefit the target audience. This can also help to increase traffic to a site and also help in link building. Therefore, consider investing time in creating pillar pages and content clusters because they support interlinking and improve the effectiveness of an SEO strategy.

Create Relevant Content
Some say content is "king" and truly, content is the cornerstone of an array of digital marketing techniques. Quality content can support SEO in many ways. For example, it can help a brand or business win the trust of the readers and it can also help in securing backlinks.
Additionally, quality content with relevant keywords can effectively drive an SEO campaign. Also, it can help a website rank higher on SERPs. If you want to grow your brand, try to get an excellent content writing team. An experienced content writing team is in a position to write appealing and engaging content.
Embed quality images and videos where necessary and don't forget to strategically cite your keywords. However, before writing the content, consider understanding search intent and the relevant search terms.
Up Your Website Speed
We live in a digital age where people expect seamless experiences whenever they interact with brands online. Among the things they consider a responsible brand to have is a fast-loading website. Online users are fascinated by websites that load fast, generally within 3 seconds. Any website that takes longer to load annoys visitors.
Therefore, try to speed up your website to offer a remarkable experience to your customers. Besides that, over 90% of people globally use mobile phones to access the internet. So, ensure to have a mobile-friendly site. A responsive website can help you boost traffic to your site and helps you rank better on SERPs.
If necessary, compress files, and eliminate unwanted content pages, or images that add no value to your site. Also, regularly update your site to offer something new that can benefit your visitors.
Measure & Track Results
Managing a website effectively can help you stay up to date with the performance of your site. However, that is possible in case there are metrics and SEO tools to allow you to attain insights. With the right practices and tools, you are able to understand where your website visitors come from and what they do on your site.
You can understand the performing keywords or other technical issues that are hampering SEO results. Consider tools like Google search console, and Bing webmaster tools to understand your website's performance and track results periodically.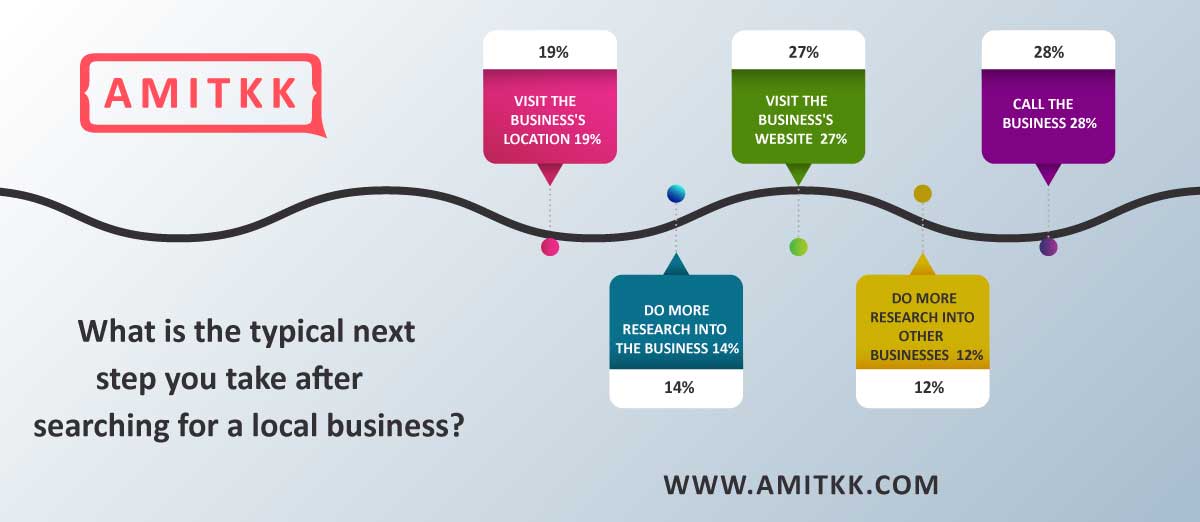 Follow Google Algorithm Updates
SEO is an ever-evolving field and ignoring search engine updates and other aspects can be detrimental to your online presence. There is generally a lot to keep in touch with; for example, Google algorithms, SEO practices, and tools. Every search engine update can directly or indirectly affect your ranking on SERPs and other aspects like low content quality can hamper brand image.
Therefore, as an SEO professional, you must keep yourself updated with the latest trends in the SEO field. Try out new SEO techniques to understand their impact on your website and when reliable, build SEO systems around them. Also, implement changes where necessary.
Attain Professional SEO Help If Possible
It's true that SEO tends to be an expensive solution for small businesses and for that, some businesses run their own SEO campaigns. Although this can help drive traffic to your website in the short run, it's only superior SEO expertise that can guarantee long-term success.
Commonly, digital marketing companies or SEO agencies offer a suite of services that can strategically uplift a brand's online presence. These companies have professionals who analyze a brand's strength, and its audience and implement unique SEO strategies that can grow a business faster. Therefore, consider hiring an SEO company to draw a reliable SEO strategy for your brand and run your campaign.
Bottom Line
Many businesses and brands globally understand the importance of SEO in the business realm. Search engine optimization can grow a business, enhance brand awareness, support a PPC campaign, and allow a brand to stand out. Dimensionally, SEO is more than just traffic! However, it's a strategically developed SEO strategy that can help a brand attain a competitive advantage. In this piece, we have detailed some of the most crucial steps a business or an SEO professional can consider to build a winning SEO strategy.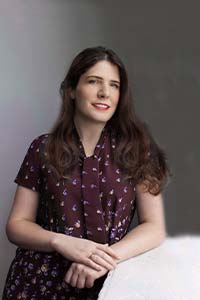 Author: Jessica Robinson
Jessica Robinson loves to write interesting and knowledgeable blogs regarding business management, education, and life to satiate the curiosity of her lovely readers. Currently, she is serving as a content manager at the 'Speaking Polymath'. Every piece of content that she writes demonstrates her immense love and passion for her profession.
"
Feel free to use images in our website by simply providing a source link to the page they are taken from.
-- AMITKK
"
Share views on 10 Essential Steps in Building A Winning SEO Strategy
Please keep your views respectful and not include any anchors, promotional content or obscene words in them. Such comments will be definitely removed and your IP be blocked for future purpose.