Every business needs SEO because it gives them the visibility they have to attract more people organically in today's digital age. A solid SEO strategy will help your company rank higher on search engines like Google and make your content noticeable on Search Engine Result Pages (SERP). All relevant terms users are searching for, driving them into the sales funnel. SEO thus improves the cost of customer acquisition drastically by adding more potential clients to your sales funnel. You acquire new customers who are looking for your product or service.
Competitor Analysis
Considering the high competition prevalent in the market, getting ranked higher than your competition becomes imperative. Imagine yourself not ranking on the first page while your competitor does. Irrespective of having a better offering, users will not be able to see you on the first page, and no one will go to the second page. When trying to stay up with the ever-changing SEO needs of the industry, businesses might need to make a few fundamental errors that negatively impact their organic search position. It is how we come into the picture to ensure your SEO is always on track.
Not Hiring an Expert
SEO is an effort-intensive work requiring complete focus and monitoring of current trends, methods, and algorithm updates. Many marketers are familiar with the fundamentals of SEO and assume they can perform it on their own. They can't, and they find out the hard way. Trustworthy SEO agencies keep up with the current trends and have firsthand knowledge of what succeeds and what doesn't. You want to avoid playing around with your site and causing issues that will cost you more energy/cost to resolve.
Forgetting Image Tags
It's lovely to also have a site with stunning photos that complement the content to make the user experience more enjoyable. On the other hand, all of the visuals you and I see on a page are virtually invisible to the average search bot (Google bot-Bing bot manages). You should enter image tags here.
By placing ALT tags on each image on your website, you can ensure that it is optimized to be found and indexed by engine spiders. An image description and a caption beneath the picture are all helpful to search bots in determining what they're crawling. Do not Stuff keywords in alt tags to be on the top of the search results.
Instead, use genuine reports with keywords solely if they are relevant.
Incorrect Keyword Targeting
You'll need to use the right keywords, keyword modifications, and synonyms to rank well continuously. You must take advantage of all accessible possibilities, from the URL & title to headers and tags.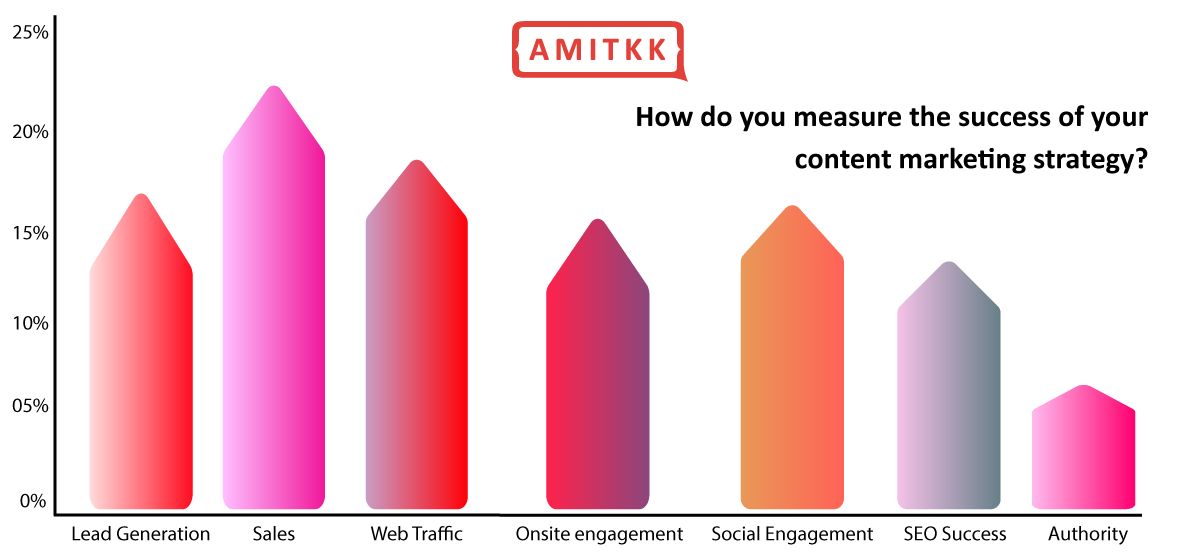 Mobile-First Indexing
According to Google's recent declaration, Mobile-First Indexing is by default. As a result, it's safe to assume that non-mobile-friendly web content will struggle to achieve higher search engine rankings. Google's mobile-friendly test analyses the website's mobile-friendliness and identifies any errors.
With more people using their phones to access the internet nearly every day, Google is likely to favor websites that load quickly and are mobile-friendly over those that aren't.
As a result, optimizing and making websites easily accessible via mobile is critical. Not only for smartphones, but if you do not prioritize website performance optimization, Google could place your competitor's content higher than yours.
Not Adapting to Search Engine Changes
Search engines are constantly changing their algorithms to enhance the performance of searches and battle hackers who try to game the system. In the last five years, Google has made three significant modifications to its algorithms and a slew of minor updates, all of which have substantially impacted how the search engines rank web pages. Monitoring the latest updates is necessary to get strong search rankings. If you need more time or resources to stay up with the current SEO trends, you must hire SEO experts that do.
Ignoring Google My Business Listing
Claiming or properly managing Google My Business listings is a significant Search Engine Optimization error. With Google continuing to prioritize "near-me" searches based on location, the most critical opportunity for small companies is to establish their site, provide all relevant information, and respond to any inquiries that may arise.
Local SEO
Local SEO services are required if your company provides customer services at a physical location. Why? People are more likely to Google a business's address, hours of operation, or phone number before visiting. You want to make sure you get a paying customer, do you?
First, find out where you stand regarding citations and listings throughout the web using a specific tool like Moz Local once you've determined which directories, sites, and advertisements you've overlooked, start to work immediately on establishing your presence in those places.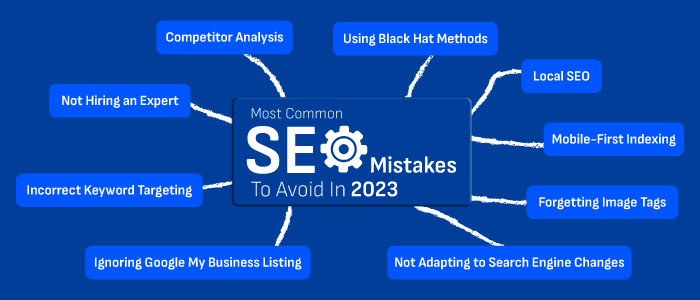 Using Black Hat Methods
Many companies employ black hat techniques to achieve faster outcomes. By breaking search engine guidelines, these activities influence search results.
We do not advise and do not do black hats, as once caught by search engines; you will have to change the domain entirely and restart your digital marketing again. A stupid shortcut like this can jeopardize the whole past efforts.
Link exchanges, keyword stuffing, spamming blog comments, purchasing links, and hidden text are all examples of black hat methods.
Search engine optimization has always been a skilled trade, and it's best only to do it if you know how to do it well. Poor SEO will almost certainly harm traffic and, as a result, prospective corporate objectives.
Disadvantages of using Black Hat Methods In SEO
Black hat methods in SEO are a set of strategies and techniques used to increase the visibility of a website or page on search engine result pages (SERPs). These methods are considered unethical because they violate search engine terms of service and are often used to gain an unfair competitive advantage. While black hat SEO can yield short-term results, it can also have serious long-term consequences for a website. Some of the significant drawbacks of utilizing black hat SEO techniques are as follows.
Short-Term Results
Black hat SEO techniques may temporarily help boost a website's rankings, but they rarely provide long-term results. This is because search engines constantly evolve their algorithms to understand better and recognize the methods used in black hat SEO. As such, any gains that a website has made using these methods can quickly be reversed when the search engine updates its algorithm.
Risk of Penalization
Getting your site penalized by search engines is the most severe consequence of engaging in black hat SEO practices. These penalties can range from dropping a website down several rankings to completely removing it from the search engine's index. They can have a devastating effect on a website's traffic and, ultimately, its revenue.
Loss of Credibility
Websites that use such techniques to gain an unfair advantage can quickly lose credibility in the eyes of the public. It can be particularly damaging for businesses that rely on their reputation to attract new customers. It's important to remember that customers depend on organic search to find the products and services they need.
Time-Consuming
Black hat SEO can be time-consuming and labor-intensive. Particularly challenging for startups without the ability to invest in Search Engine Optimization. Why then invest time and resources on strategies that can negatively impact a website's visibility? Remember that creating quality content is the most incredible way to raise a website's search engine rankings.
Low-Quality Traffic
These methods frequently violate the terms of service of the search engine and can cause a website to be blacklisted from the search engine. These techniques often involve manipulating the website content, stuffing keywords into the website's code, cloaking and redirecting, link spamming, and hiding text on the pages. These tactics can increase the website's ranking quickly, but the traffic it attracts is usually low quality and unlikely to generate any sales or leads.
Unethical
Finally, perhaps most importantly, black hat SEO techniques are considered unethical. Any gains made using these methods could be reversed if the search engine discovers the tactics.
In conclusion, using black hat methods in SEO can have serious long-term consequences for a website. While they may yield short-term results, they can also result in penalties, loss of credibility, and wasted resources. Furthermore, they are considered unethical and could damage a website's reputation.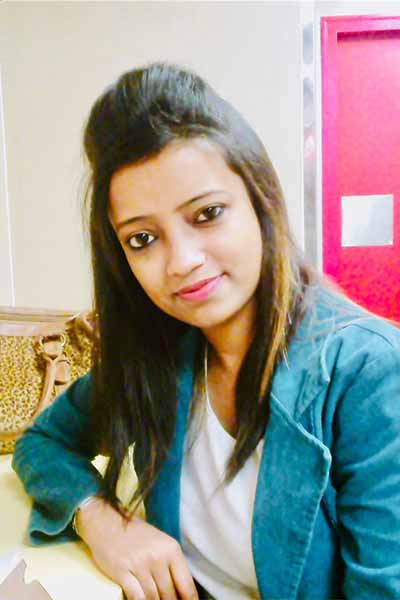 Author: Tanisha
Tanisha is a social media expert and loves writing on SEO and Social media. Her take on networking platforms and search engine are very refreshing and well-researched.
"
Feel free to use images in our website by simply providing a source link to the page they are taken from.
-- AMITKK
"
Share views on What Are The Most Common SEO Mistakes To Avoid
Please keep your views respectful and not include any anchors, promotional content or obscene words in them. Such comments will be definitely removed and your IP be blocked for future purpose.