Instagram has given birth to many influencers, and all of them, at one point, struggled with the question of how to get verified on Instagram. It has given marketers a great platform to promote their brands. Instagram is rapidly growing not just in terms of userbase and popularity but as an emerging alternate platform for social media marketing. With its evolving features and innovation, it has already become the favorite social media platform for many brands, ahead of the leading competitors. Many agencies or companies provide solutions on social media marketing in Delhi, which can help you get an Instagram-verified badge.
But how well do you know the platform? What is Instagram? How does it operate, and what are its salient features? Let us first understand the venue a little. Instagram is an American decade-old photo and video-sharing social media app that helps keep up with your family, friends, celebrities, brands, entertainment & lifestyle ventures, or any business entity. It was acquired by Facebook in 2012 and has since evolved through time. Instagram comes with very innovative filters and edit options and lets the users upload the video and photos with geotags and hashtags to be listed and discovered by the users. Like any other popular social media platform, Instagram has like, and comment share options. You can also send private messages and share those posts on Twitter, Facebook, and Tumblr with just a single click or share them in the form of stories. If you want to try Instagram marketing for your brand, you can find plenty of companies for social media marketing in Gurgaon.
What is an Instagram-verified Badge?
Have you ever noticed that some profiles have a blue tick beside their names while others don't? How to get verified on Instagram? What benefit does it deliver?
The profiles with the blue tick on top of it are verified profiles or accounts. The blue tick is the Instagram-verified symbol that people desire to have. These profiles mainly belong to celebrities, famous or known personalities, or people with a significant following. It means they have undergone a verification process, and Instagram recognizes them as authentic. But what are the perks of having a verified badge? What is the process of verification? Let us discuss this in detail.
What comes in handy when you get an Instagram-verified Badge?
Credibility: The verification badge stands for your genuineness. It builds trustworthiness in the minds of the followers. Only celebrated personalities or authentic people with huge followers get the verification badge. Therefore, the badge will speak for you.
Increased Brand Awareness: Verified accounts get better visibility as they are displayed on top. It also boosts engagement, conversion, shareability, and even sales, through increased visitors and followership.
Early Access to Special Features: Verified accounts have the perks of unique features that can also offer better monetization opportunities. Even for the new part, they get early access. Forex. The swipe-up feature on Instagram stories is available to all verified accounts, while the general Instagram account will need a minimum of 10,000 users.
Prevention from Impersonation: A verified account suggests that you are who you say you are, a relevant, public figure, not impersonated. People can differentiate and identify the 'real you' from multiple similar accounts. It is beneficial when it comes to fan pages or fake profiles.
How long does it take to get verified on Instagram?
If your Instagram account gets verified, it will take a couple of days to get the verification. This timeline can get stretched due to operational issues, but you can expect the results in a week at most.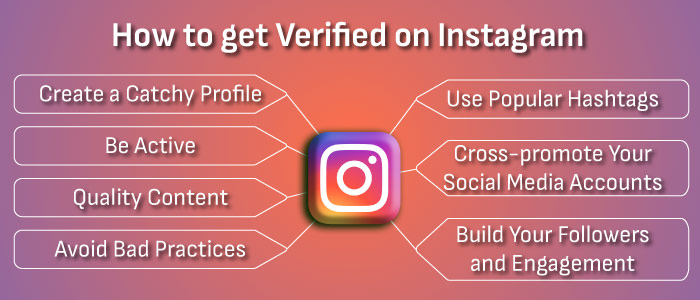 How to get Verified on Instagram?
It may be challenging to get an Instagram-verified symbol on your account. As per records, less than 1% of funds are Instagram verified. Accounts with the highest likelihood of being impersonated get the blue tick faster. But, as a typical person, how do you get that blue verified tick beside your name? Only some people can get it if they check all the points ruled out by Instagram. Even the most popular influencers or business accounts undergo Instagram's stringent verification process. If you want professional assistance, you can try companies that are into social media marketing in Delhi, a hub for many such big and small-scale digital companies.
Checklist for getting an Instagram-verified Badge
Below are the Instagram verification requirements you need to follow to get the badge and answer all your queries on how to get verified on Instagram.
Create a Catchy Profile:
Start with a comprehensive, exciting bio to create the first impression. Make it informative and relevant. Be honest, and do not fake it to get it. A visually appealing account will catch the eye.
Be Active:
Keep posting content on your account regularly. That will make the profile active. Also, logically decide the time of posting content for higher engagement and interaction. The Instagram algorithm will capture that.
Build Your Followers and Engagement:
You should focus on increasing your followers as much as possible. Respond to them; engage with them through replies, polls, giveaways, or contests, as Instagram sees how active you are on the platform. It will make your profile look essential and that people love to see more of you or the product and services offered by your brand.
Use Popular Hashtags:
Ride on the trend, follow what is making headlines, and abuzz. It will make your profile look relevant, updated, more visible, and prominent. It will help users find your profiles and follow you.
Cross-promote Your Social Media Accounts:
Strengthen your presence on other social media platforms. That also counts and builds your image. It speaks for your reputation and shows that you are someone worth following.
Quality Content:
Post unique, meaningful content and try not to copy others. Exclusivity will help pull and retain the users and, in turn, will help you increase your loyal fanbase. Stay aware of the millions of profiles on the platform.
Avoid Bad Practices:
Refrain from adopting any shortcut or bad social practices to own that much-coveted tick in your account. Installing followers, spamming, and using bots can easily be spotted by Instagram, damaging your chance of getting verified.
Simple 3-step Process to get a Verified Account on Instagram.
Step 1: Log in to your account. If you have multiple accounts, select the correct account to verify.
Step 2: Select the menu option in the top right corner of your account. Tap on Settings at the bottom of your screen. Select the version and tap on request verification.
Step 3: To confirm identity, fill in your Instagram details, name, known, and category, and attach a photo of any Government-authorized identity proof. Hit on the send button, and it will submit your application form.
Instagram will review your application and notify you if your request got approved or declined through Instagram notification. There is no defined timeline, but it should take a couple of days.
T&C for the Badge Verification Application that you must know!
Instagram outlines specific terms of use and community guidelines for a profile to be verified, which can be broadly categorized under four heads as follows:
Authenticity: Your account must represent an actual personality or registered business entity.
Uniqueness: Instagram only verifies one profile against a person or business entity, barring a few exceptions, like accounts in different languages. Thus, your account must be unique. General interest accounts do not get verified by Instagram.
Comprehensive: Your account must be complete, with a proper bio, profile picture, and at least one post in the report. The profile should not contain "add me" links to other social media services.
Noteworthy: Your account must represent a well-known personality with a high search volume, brand, or business entity. During the verification process, Instagram reviews multiple news sources and does not consider sponsored articles for review.
Public: Your account must be set as public or open to all. The profile cannot have "add me" options to link to other social media services.
Does the Instagram Verification Badge remain forever?
Well, not necessary! After getting verified once, you still have the chance to lose your verification badge. Instagram holds the ultimate authority to grant and remove verification badges. Instagram can disable your account or even take back the given badge on the following grounds:
If you advertise, transfer, or try to sell your verified badge.
If found involvement of a 3rd party in the process of account verification
If it comes to light that you are promoting a different service than what mentioned through your picture, bio, or name section
You must be careful while promoting something as part of influencer marketing and never give any reason for Instagram to revoke the verified title from your account. A verified badge is a well-earned privilege, so you must treat it that way. To adhere to the terms and conditions and retain the verified status, thus companies and celebrities seek professional support to manage their official account.
The verification application process is not at all complicated. The only challenge is how to get verified. It might take a lot of time, effort, and resources. But having that verified badge on your profile will be worth the wait. Gurgaon has emerged as one of the prime hubs for digital marketing companies. Many brands avail services on Social media marketing in Delhi to manage their social media handles and accounts. You, too, can explore the options available in Gurgaon and hire one.
With this article, you must be clear about how to get verified on Instagram. If you are still looking to outsource the work, feel free to connect with AmitKK, and we will get the blue tick for you.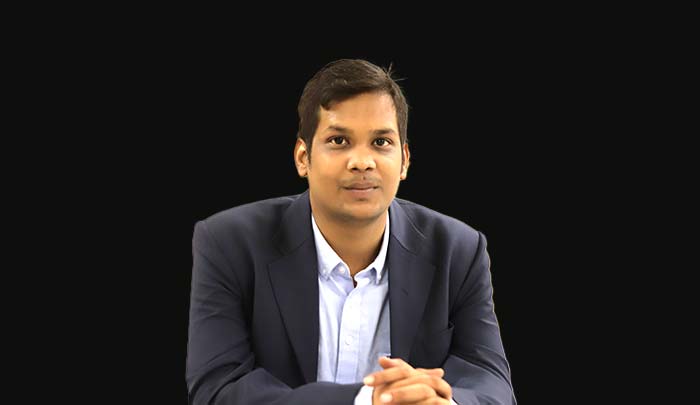 Author: Navneet
Navneet loves creative works especially animation. He has strongly vocal for the UI UX experimentation that pushes the team for regular changes. Do not miss his articles if you are interested in design works.
"
Feel free to use images in our website by simply providing a source link to the page they are taken from.
-- AMITKK
"
Share views on A Complete Guide on How to get Verified on Instagram
Please keep your views respectful and not include any anchors, promotional content or obscene words in them. Such comments will be definitely removed and your IP be blocked for future purpose.