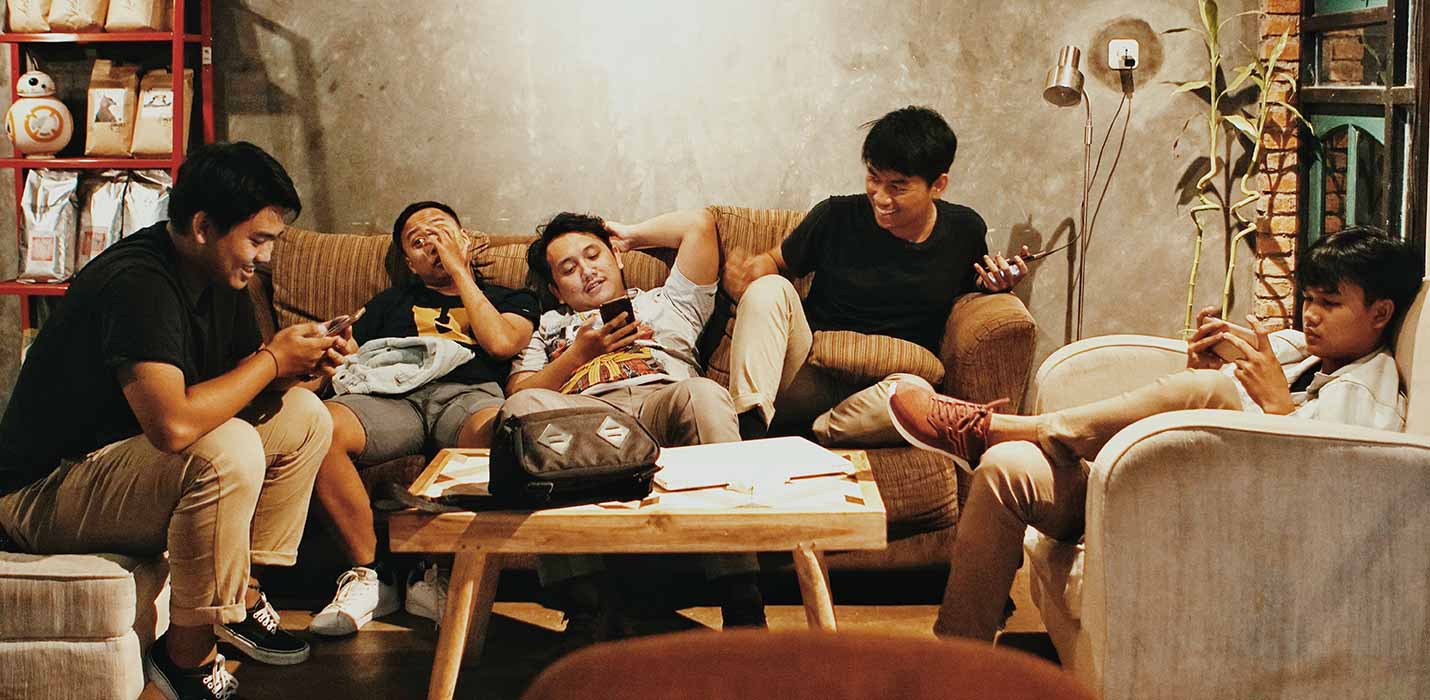 Social Media Agency in Delhi
Social Media Agency in Delhi
In this world of digital marketing, social media marketing (SMM)is the most popular way of reaching out to the target audience easily, and thus, the demand for a social media agency in Delhi is getting higher with time. A social presence has become mandatory for any business from a small startup to an enterprise. Not only to your audience but also you can reach out to the connections of your audience. The most interesting part of its two-way interaction with the audience and how effective it is to build a brand image. A strong SMM strategy can help to get your business page a greater number of likes, shares, and followers. A social media marketing company has experienced, skilled and knowledgeable experts who can help you in developing social content, run ad campaigns, and retain your customers.
What is Social Media Marketing (SMM)?
It is basically promotion through any social media platforms to build a follower base, sales, or even simply engages the users. It is the most effective tool for businesses of all sizes to grasp their branding and build up trust for the brand among their audience. This is the fastest-growing trend being used to generate web traffic for business and promote the brand.SMM is a process of managing your online interactions and content across social platforms. A powerful SMM strategy can generate an end number of leads and drive sales. This form of internet marketing services involves developing relevant and useful content for your potential consumers, inform them about the brand, and engage them with your business. Before starting any marketing campaign, one should try to set the business goal.
There are many social media agencies in Delhi available to provide services that can help you to use different popular platforms like Facebook, Twitter, Instagram, and LinkedIn to engage with the audience and allows you to interact with them and vice versa.
Key benefits of SMM
Why should you invest your time and effort to create an account for your brand on any social platform? Below are the 3 biggest business benefits of being social:
Building an emotional connection with the consumer is very important for a brand before you build a brand identity.
It helps a business to easily spread the brand messages to its potential audience and increase brand awareness.
It helps a business to grow its web traffic, higher the conversion rate, improve brand loyalty, and more.
All these can be possible to achieve if you hire a social media service agency who will use their expertise and help you to achieve your goals.
Cost of SMM in Delhi NCR
We all know that SMMis very important for our business in this growing digital world but deciding how much to spend can be tricky. Though there are many social media marketing companies available but finding the one who provides quality work at an affordable price is difficult.
Being one of the leading social media agencies in DelhiNCR, AmitKK offers the best social media services for individuals, businesses or brands as per the requirement with best in market pricing. Get an affordable SMO package starts from 20,000 per month only. Though the prices can vary considering the particulars of your marketing campaigns.
Best SMM Agency in Delhi NCR
All businesses have a digital presence but due to a lack of expertise, most of the brands are unable to use this platform effectively to grow their businesses. Marketing is all about creativity and innovative content. As too many channels are available, most of the time marketers get confused about what would be the right choice for what is the key to a campaign. This is where an SMM agency comes in.
Choosing the best social media marketing agency in Delhi is a challenge for a business as identifying the differences might not be easy. There are a few key areas which you should focus on while selecting a digital marketing agency for your business-like creativity, innovation, execution, attribution.
When it comes to the best Social Media Marketing agency in Delhi, a name that always comes to mind is Amit. A company is known for creating magic with its creativity. A company that helps you to improve your digital marketing strategy at an affordable cost.
Benefits of SMM from AmitKK
As we all know the different job requires different expertise. An expert in digital marketing can help you to use this platform to generate leads, build trust between the brand and the audience and improves the company's ROI.
Unlike most other agencies, Amittkk has a team of experts dedicated only to SMM who can help your business to get maximum visibility and clicks on your page, thus ensures better ROI.
They help brands with result-driven SMM strategy, content development, community management, insights, reporting, and more.
It's a full-service digital marketing agency and has been serving a wide range of services to clients across the country.
If you are looking for an agency that doesn't believe just work for you but with you, then definitely Amitkk is the right digital marketing agency to go with.
What do we offer in SMM services?
At AmitKK, we cater a wide range of digital marketing services with affordable packages. We have a special team of experts for SMM who can work as per your requirement. The services you can expect from us are as follows:
Strategy: Before you want your business to go social, it's very important that you put an effort to make a marketing strategy first. Our experts can make a powerful strategic plan for your marketing with their years of experience in this field.
Profile creation: Do you have a digital presence? If not, don't worry! We are here to help you out from creating a business profile to handling all the activities over there.
Content creation: Content marketing should be attractive and engaging so that it gets more shares on the platform to spread the brand message. There are certain rules to be maintained for marketing content and you will need a professional expert to guide you.
Advertisement: Getting traffic in an organic way is a bit time consuming as it takes few months to grab the attention of your potential audience. But several tactical and strategic points need to keep in mind before you place an ad on any platform.
Influencer marketing: This modern type of marketing is now in trend which brings your potential consumers to you. It mainly helps with brand recognition. Selecting the right influencer for a campaign requires a background check first. We can help you in organizing, planning, and collaborating with the influencers.
Why choose AmitKK?
Choosing the right social media agency to handle your accounts is very important.
Strategy: AmitKK is one of the top social Media Marketing Company in Delhi. We at Amitkk helped clients across the country to create online buzz for their business with a dynamic marketing strategy.
Affordable: Here, you will get the best digital marketing service packages for you at an affordable price which offers everything that you need for your business to build brand popularity.
High Quality: We at AmitKK never compromise with the quality, you will get professional SMM services from our experienced SMO experts.
High ROI: With all our SMO packages we ensure our clients improved ROI and reduced CPC for their businesses. Therefore, you'll get the best value for your money with our effective marketing plan.
Unique Ideas: We proudly display our unique concepts, successful campaigns on our website.
So, if you want to make your business popular worldwide with our unique SMM Services, contact us now.
"
Feel free to use images in our website by simply providing a source link to the page they are taken from.
-- AMITKK
"
Comments on
Social Media Agency in Delhi
Please keep your views respectful and not include any anchors, promotional content or obscene words in them. Such comments will be definitely removed and your IP be blocked for future purpose.
Want to publish your blog with us?