The latest technologies and practices, that decide the design, development, and optimization of web applications and websites, are described as Web Development Trends. Every day the needs and requirements of the user as well as the demands of the industry itself are changing, and so are the Web Development Trends. It is necessary for both the business houses and the web developers to stay updated about these Web Development Trends. They have to adapt themselves to new methods and technologies. The main objective will always have to be building user friendly websites.
Trends and Technologies for the Future of Web Development
Web Development started in the 1980s. The websites were not much interactive in the early stage. Providing informatory content had been the objective then. The content used to be text-based that had very basic-level HTML coding. Since then there have been changes based on user needs and also as per business requirements. Nowadays highly dynamic applications and websites are being built with the assistance of new tools and systems. Users from even non-technical backgrounds can create and manage their own websites, thanks to WordPress and Drupal.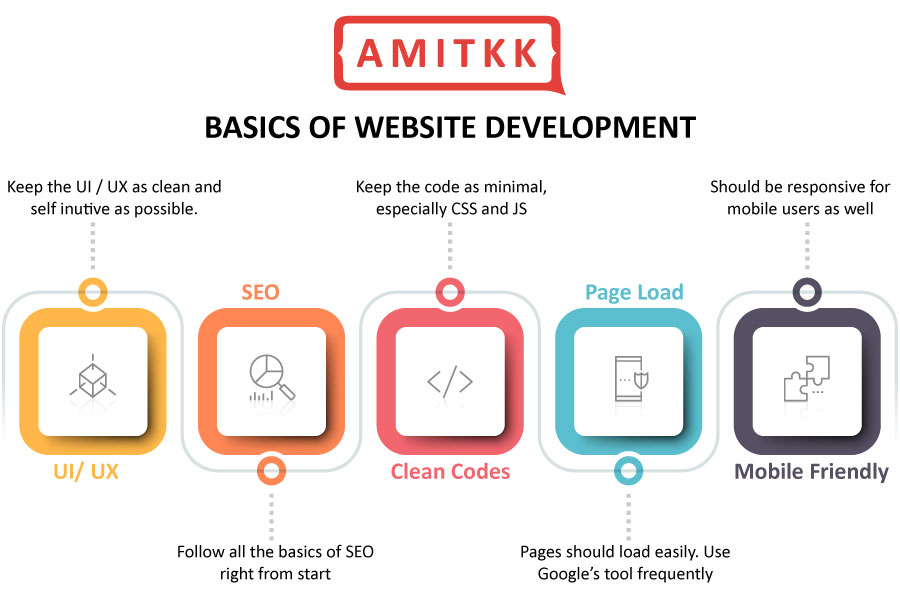 The trends that will play a vital role in the field of Web Development, let's discuss those in detail.
Optimization of Website Performance
The loading time of a website is a deciding factor for user conversion rate. The faster the loading time, the easier it will be for the user to stick to that website. We don't have much patience for staying on websites that are too slow. So it is of utmost priority to work on the optimization of speed.
Need to Have a Mobile-First Approach
One of the important components of Web Development Trends is Design. People use mobiles for browsing more than any other device. So a design that makes sure that the website works in a smooth manner on all devices of various sizes is highly important, especially on mobile. Undoubtedly, mobile phones are dominating the browsing landscape.
Creating Dark-Themed Websites for Better User Experience
It is the latest Web Development Trend catching up with users. In terms of decreasing battery consumption and having less stress on the eyes, a dark theme on the websites is preferred by users. It is also considered stylish with respect to the look that it provides.
Using AI-Powered Chatbots
These are powerful web development tools that are creating a huge difference in the field of Web Development with the growth in artificial intelligence and machine learning. These are computer programs that interact with the users for the purpose of providing automated assistance.
Motion UI
Using animation and transition in website design to create a better visual experience and improve user interaction is termed Motion UI. Motion effects are used to give feedback and enhance usability. Web developers can maximize it by creating more interactive and engaging web designs.
Progressive Web Apps (PWA)
Progressive web apps are among the latest Web Development Trends. PWAs have great features like push notifications. They also provide offline access. PWAs have the capability to be used on both Android and iOS. Companies like- Twitter, Spotify, Pinterest, etc. have products on PWAs. Undoubtedly, these will stay among the useful trends for developers.
Making Use of Server less Architecture
As the name suggests, Serverless architecture has no requirement for managing servers. It is cost-effective and the web development pace is high. It provides a smooth integration with different APIs.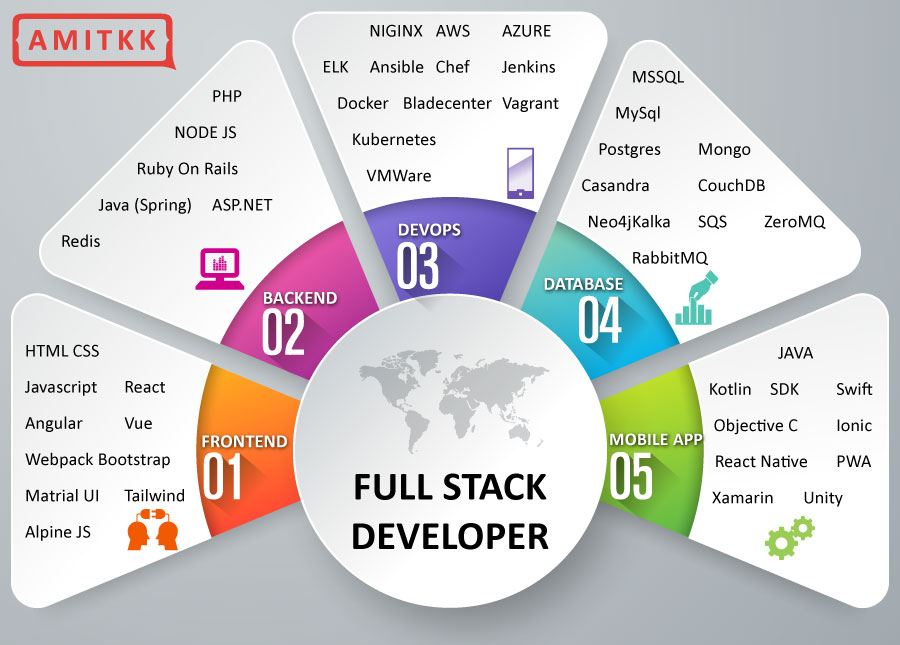 Artificial Intelligence and Machine Learning
Artificial intelligence (AI) and machine learning are getting popular day by day. Web designs built with AI are more user-responsive. We can enhance website performance with the help of AI and ML. These can also be used to determine the patterns that developers can further utilize to improve the website making it more user-friendly.
Push Notifications
Push notifications have led to better engagement with users. They help in providing timely content about promotions of services and products and can serve as a great tool for Digital Marketing.
Voice Search Optimization
Since Voice Search is becoming popular among users, it is necessary that the content is optimized accordingly. People use long sentences in voice search so the content should not be just keyword based. This web development tool is one of the most useful tools for Digital Marketing and it will continue to play a pivotal role in the field of Digital Marketing.
Blockchain Technology
The database can be tracked by Web developers and site owners with the help of Blockchain technology. This tool is increasingly becoming popular in the area of Digital Marketing for the expansion of businesses.
Single Page Applications (SPAs)
We discussed earlier that the mobile-first approach is very crucial for businesses. With the use of SPAs mobile browsing becomes smoother reducing the waiting time. So Single Page Applications will become an important web development technology.
API-first Development
API functions enable different applications to generate a line of communication. An API is a set of instructions that is used on a platform to provide a better experience and services by incorporating the features of another platform or app. User experience is enhanced with API due to data sharing between different platforms and apps. Businesses can benefit a lot by focusing on APIs because, without the requirement to create an identical platform right from the base, we can make use of the platform that we already have. Using APIs is highly cost-effective and enhances the delivery pace for development.
Web Assembly
Web Assembly helps web developers deal with complex applications. This technology has significantly impacted the field of Digital Marketing. It is useful in terms of saving time on loading pages, hence leading to a better experience.
Meta-Frameworks
When there are large-scale projects, different types of frameworks are used by the teams to deal with various aspects of the application. With the help of Meta-frameworks, which are also called Multi-frameworks, we can combine different frameworks and the most useful features of each framework can be utilized. Code quality is also drastically improved with this new tool.
Typescript
Typescript helps save time because a developer needs to write less code. It is helpful in dealing with bugs as well that are created by variable types. If a developer is already skilled in JavaScript, then learning typescript is easy. And this is going to be one of the popular trends in the times to come.
Enhancing User Experience through Augmented and Virtual Reality
Augmented and Virtual reality are impacting the field of web development in a positive way. The interactive reality delivered to customers is definitely a great opportunity for businesses. Tremendous growth is expected in AR & VR industry in the coming times. Augmented and Virtual Reality have their limitations in terms of cross-browser adaptability, but they will get better with time. Digital marketing will be impacted by this trend to a very large extent.
Content Personalization with Machine Learning
Content Personalization is proving to be a highly innovative tool for Digital Marketing. Machine learning, which is part of web development tools, helps in generating an engaging personalized experience for users. This technology is used to analyze the latest trends, information, and data to enhance user experience.
Focus on Cybersecurity and Data Compliance
Cybersecurity is to be prioritized keeping in mind the increasing cyber threats. If we are asking for sensitive information from the users, then securing the data is not only necessary but vital for the credibility of the business itself. Making an investment in SSL certificates is especially crucial for those websites that have a large customer base.
With more and more user privacy-centric policies coming every day, organizations need to work on their sites' privacy policies as well. Handling user data with restricted distribution is becoming mandatory in most countries now.
Cloud Computing
On-demand access to various computing web-development tools, applications, virtual and physical servers, etc. through the internet, is referred to as cloud computing. A Cloud Service Provider(CSP) manages the remote data center that hosts these computing resources. The billing is done by the Cloud Service Provider as per the usage of these resources. Cloud Computing helps in decreasing the costs of infrastructure by eliminating the need of managing these resources on our own. It is time-saving as well. Top organizations make use of cloud computing to increase scalability and efficiency. With time, infrastructure for cloud computing is going to expand even more because this technology is advantageous to both the developers as well as the business.
Conclusion
Web Development Trends are mushrooming at a fast pace and businesses can increase their digital presence by keeping themselves updated on those trends. But following all of those trends can lead to an overwhelming scenario. Maximizing focus on the selective ones would prove to be a far better strategy in this era of an avalanche of information. These trends will keep on evolving as per user requirements but the basics will always give high-yielding outcomes. Mobile-friendly pages, better website performance, more focus on Cybersecurity, and More focus on Data Compliance, will be crucial for Navigating the ever-evolving Digital Marketing Landscape.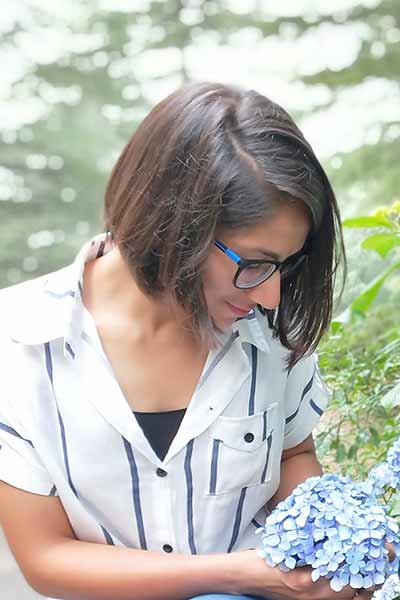 Author: Manju Rapadia
Manju Rapadia is a Content Writer and a teacher of English Language. She likes to write about topics related to the field of technology, physical and mental health, habits, and life in general. Her other interest areas include- pencil sketching, listening to podcasts, reading, and solo travel.
"
Feel free to use images in our website by simply providing a source link to the page they are taken from.
-- AMITKK
"
Share views on Latest web development trends and technologies
Please keep your views respectful and not include any anchors, promotional content or obscene words in them. Such comments will be definitely removed and your IP be blocked for future purpose.