The current age of technology is moving towards digitization. Every type of business prefers to digitize and generate revenues with the help of its virtual existence. With this type of transformation, digital marketing is becoming one of the best solutions for the growth of websites.
With the help of digital marketing, you boost your sales, leads, and revenues. Not only does our company provide innovative social media marketing strategies, but it also astoundingly engages the target audience.
AMITKK is one of Gurgaon's best digital marketing companies, with a team of experienced professionals and skills. Our marketing team believes in having skills in the field and keeping themselves updated about the changes and current age trends. Since we believe in combining all strategies, we also gained profound knowledge of PPC advertising.
Pay Per Click (PPC) advertising is considered one of the best strategies to bridge the distance between the client and their target audience. Our firm belief lies in PPC services to generate leads, convert them into potential customers, and boost their business.
What Does It Mean By PPC Advertising?
PPC Advertising is also known as Pay-Per-Click, in which advertisers get paid every time the target audience clicks their ad. With paid advertising services, you target the audience with the help of advertisements on their social media platforms and attract them to your website or landing page. It is a way of paying PPC Agents to bring traffic to your site and generate revenue.
When we refer to the target audience, we infer an audience looking for products or services a particular company provides. AMITKK will be modifying the marketing strategies of the PPC management service according to the latest trends to generate an enormous amount of potential customers. Our clients will be offered multiple new strategies to maximize their PPC performance in the context of their brand.
When you choose AMITKK, a leading PPC company in India, over other competitor digital marketing companies, you opt for the latest techniques of advertising, PPC advertising services, and a skilled team full of innovative technologies. But how do we maximize the PPC performance? Well, we have some new and fresh tips for maximizing performance. With this list of techniques, you can easily enhance the performance of your paid advertising services. All you have to do is go through it and practically use them in your daily PPC advertising.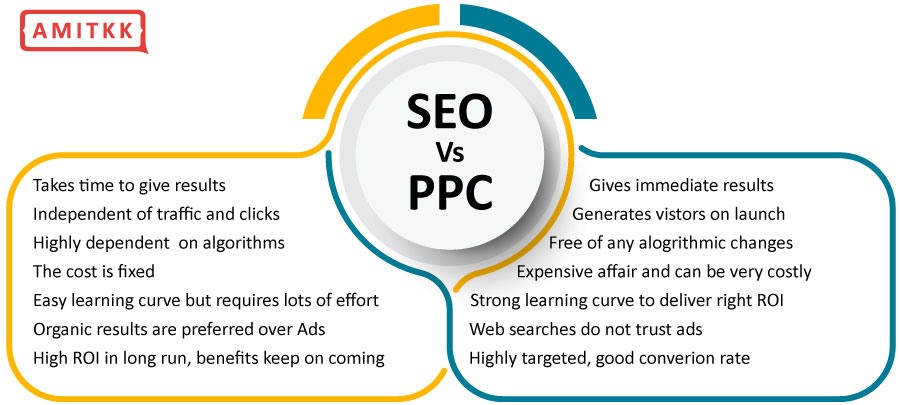 Relevant Keywords:
When we talk about digital marketing, most businesses rely on what types of keywords are being used. We choose keywords relevant to the client's company and help the audience reach the websites easily. With appropriate keywords, we ensure the site is ranked at the top of different search engines. Most experts believe that only a density of 1-2% is helpful for the content and targeting.
Audience-Centric Content:
With the help of our marketing and content team, we generate audience-centric strategies and content. Our team does thorough research on the clients and competitor companies. After the research, we develop relevant and engaging content for the target audience, which leads to unusual website traffic and credibility.
User-Friendly Landing Page:
We ensure the landing page is user-friendly when we work on PPC Advertising. Since the potential client needs clarity from the page, we deliver fast navigation and an innovative yet simple site. When your website makes it easier for customers to understand it, they turn from potential leads into revenue-generating customers for you. To maximize PPC Performance, always have a layman-friendly landing page.
TikTok is the New Engagement Platform:
We live in an age extremely influenced by social media platforms like Facebook, Instagram, and Twitter. A good audience is found on these platforms because they are one of the most relevant platforms, but Tik Tok is one of the fastest engaging platforms. TikTok recently announced its collaboration with Shopify to expand the advertising process and generate revenues. To gain an audience from Tik Tok, we will focus on PPC Advertising on this platform.
Progressive Artificial Intelligence:
As we said before, the world is moving towards digitalization, and artificial intelligence is moving simultaneously. AI is progressively evolving with every day passing by and making the virtual space more relevant. With the help of AI, PPC experts can optimize keywords, work on long-tail keywords, diagnose data and work on their advertising analysis. The future is Artificial Intelligence, and the more it evolves, the more it directly and proportionally benefits the advertising industry.
Work On Quality Score:
Quality Score is one of the main factors when working with PPC services. When we decide to run an ad campaign, Google does the quality check and helps us understand the relevance of the ad we are putting out there on different platforms. With the help of Quality Score, we understand the relevance of the content and usage of keywords and work on a landing page for our target audience.
Conclusion
We believe in staying on top of all the trends regarding Delhi's best digital marketing agency. AMITKK focuses on generating leads with the help of PPC services and works on your company's brand image. Our creative team will invest time in understanding the brand and building a stronger reputation in the competitive industry.
We deliver the best quality of content, strategies, leads, and high-paying revenues with thorough research. AMITKK provides PPC Advertising and has different marketing packages to work on brand growth and advertising.
Our purpose is to fulfil the client's requirements and customer satisfaction.
Our company's top priority is Providing the best PPC and digital marketing services. With the technology enthusiast team, we do not have to worry about the latest updates in the marketing industry; they constantly enhance their skills with trending strategies.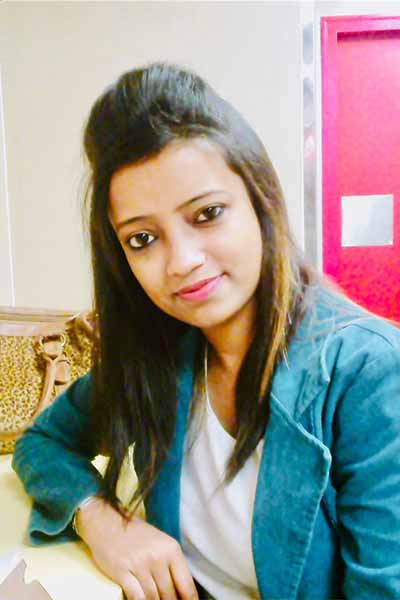 Author: Tanisha
Tanisha is a social media expert and loves writing on SEO and Social media. Her take on networking platforms and search engine are very refreshing and well-researched.
"
Feel free to use images in our website by simply providing a source link to the page they are taken from.
-- AMITKK
"
Share views on How To Maximize Your Ppc Performance
Please keep your views respectful and not include any anchors, promotional content or obscene words in them. Such comments will be definitely removed and your IP be blocked for future purpose.