In this carefully curated article, we put together the many benefits of PPC advertising to help you make up your mind about a PPC campaign strategy for your business. Pay-per-click advertising is one of the most effective forms of digital marketing, where advertisers pay a certain amount of money each time their ads are clicked. It's buying visits for a website rather than earning organic visits. There are different ad platforms, like Google Ads, Bing Ads, etc., to place a business ad.
Proper bidding for the right keywords is the key to the success of PPC advertising. We all know the need for PPC for any business, whether a small one or an enterprise, but do you know how it can make a significant difference to your website, which ultimately helps to improve business ROI?
Target Your Audience
PPC advertising has excellent targeting options. In a PPC campaign strategy, you can set a target for relevant keywords and your audience. When people search for the keywords, you determine whether your ad will be visible to them. You can also target your audience based on interest, geographical area, behavior, etc. Depending on the type of campaign, you can limit your advertisement only to a new audience, an existing audience, or both.
Small businesses usually have a limited marketing budget. In that scenario, PPC is the right choice to build brand awareness. It helps save money by targeting only potential customers; you only pay when someone clicks the ad.
Pay Only When Your Ad is clicked.
The specialty of PPC, you only need to pay when someone clicks on your ad. Among all benefits of PPC advertising, this is the most interesting one it will reduce your marketing spending and help the money not be wasted. You only pay for your potential customers, not for enormous ones.
In this process, advertisers bid for relevant keywords to show up in their advertisements on the search engine result page. The ad's position depends on the ad quality and the bidding, which is finally decided by the network only. When someone searches for the relevant keyword, the ad shows up on the SERP, and only a certain amount is charged to the advertiser if clicked. The money to be paid per click is not a fixed amount, it can be anything.
PPC is Trackable
The best thing about PPC, everything is trackable. You can track all your audience's movements through PPC. You can follow visitors' responses to an ad, their movements, and the result of a campaign. Unlike other advertisement options, PPC allows you to modify your ad based on the previous metrics and improves responses to a campaign. You can keep your eyes on your drive and make changes whenever required. It lets you set a customer journey and make them loyal to your business.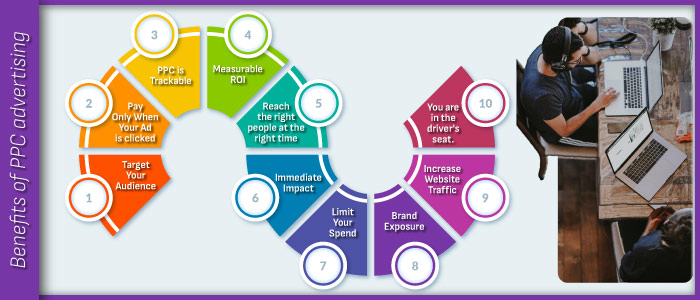 Measurable ROI
The most compelling benefit of PPC advertising is it allows you to measure ROI. You can track everything from the backend of the campaign. As you can measure ROI, there is no chance of spending more on any PPC campaign than a return. If you get a positive result, you can scale up your spending, or if you want to pause, you can do that too.
Reach the right people at the right time
PPC marketing allows you to reach the right people at the right time. You will put your business in front of those looking for a company like yours. Thus, the conversion rate is higher in PPC marketing than in any other mode of advertising. It also saves valuable time to be wasted on people who are not interested in it. If a potential customer clicks on your ad, visits your page and likes the web content, they convert to your business automatically.
Immediate impact
If your business is new in the market, you must know the importance of PPC to boost the growth of your business. It is the best way to build brand awareness in a brief period. Organically grabbing the audience's attention takes a lot of time. PPC has an immediate impact which helps you to make different decisions. PPC helps a business to stand out in the crowd at a low cost. In this advertisement, you could see an immediate impact rather than search engine optimization. A well-planned PPC strategy can help you to achieve your business goal. If you want a fast result, PPC is the best option to opt for your business.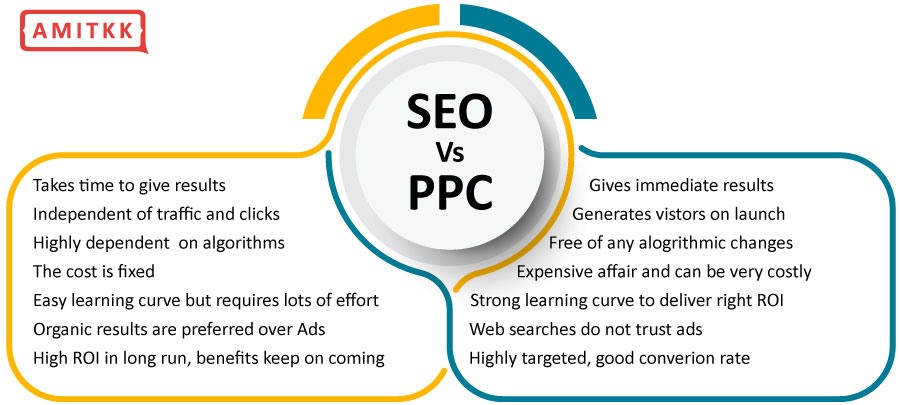 Limit Your Spend
Another significant benefit of PPC advertising is it limits your spending. In this advertisement, you only pay when your ad is clicked. You need to bid for relevant keywords through an automated auction system based on RTD (real-time data), and whenever visitors click your ad, you will be charged that many bucks. You can choose to spend as much or as little as you like. Your PPC strategy can help you save money and be a good value for money.
Brand Exposure
Brand exposure is the most important benefit of PPC advertising for small businesses or startups. It is the best way to create brand awareness. It allows your business to reach out to potential people and grab their attention. Through PPC advertising, You will put your brand in front of the people searching for the keywords you determined. It allows your brand to get global exposure. As you expose your brand to those looking for it, the conversion rate automatically gets higher.
Increase Website Traffic
PPC campaign strategy is the key to increasing website traffic. It takes a considerable effort to earn traffic organically, but a strong PPC strategy can quickly bring your potential consumers to you. Based on RTD (real-time data), you need to bid for keywords relevant to your business through an automated auction system. When a potential customer searches the exact keywords, your ad shows up on SERP. Then the customer clicks on it and visits your page.
You are in the driver's seat.
In this type of internet marketing, you are in the driver's seat and have all the controls. You have control over a wide range of options, from bidding for the right keywords to targeting your audience as per your choice. You can set your budget if you want to spend more money or want to spend less; all up to you. The best thing is that based on the current metrics, you can modify your PPC campaign strategy anytime. You can do it immediately if you want to scale up or stop.
I hope you all have a clear idea about the different benefits of PPC advertising, but how do you take advantage of these benefits for your business?
Considering all the benefits of PPC advertising, there's also a slight risk in experimenting with PPC without skills. To get the best out of a PPC campaign, one must have the technical knowledge and in-hand experience in this domain. A skilled and experienced person can help you plan a strong PPC campaign strategy for your business and ensure a successful PPC campaign that ultimately leads you to achieve your business goal. Many companies provide PPC services and help you to manage overall PPC campaigns for your business.
Why Should You Hire PPC Marketing Services?
The way of digital marketing is changing every day so is the way of PPC advertising. You already have a fair idea about the importance of PPC for a business. Many companies provide PPC management services and manage a company's advertising campaign and spending. To get the best out of a PPC campaign for a business, one must be up to date on this and have in-depth knowledge about PPC. As a business, you never want to waste time learning and managing a business campaign. Instead, you would like to focus on other essential tasks to help achieve your business goal.
It is always a wise decision to give the responsibility of PPC campaigns to the one who is the master of it. Hiring a PPC management company for your business is more cost effective than hiring a skilled employee.
We at Amitkk believe in saving our clients valuable time and money with our effective PPC campaign strategy. We have PPC specialists with years of experience in this domain that can help a business to achieve its goal. We ensure a company gets all the benefits of PPC advertising and get the best out of it. We feel proud to be one of the leading PPC service providers in the country.
If you are looking for a multi-channel marketing agency, get in touch with us now!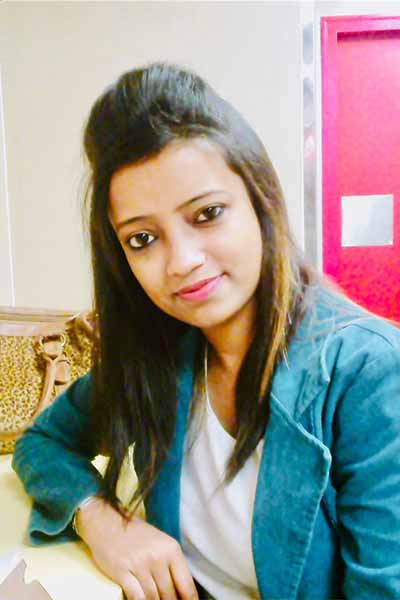 Author: Tanisha
Tanisha is a social media expert and loves writing on SEO and Social media. Her take on networking platforms and search engine are very refreshing and well-researched.
"
Feel free to use images in our website by simply providing a source link to the page they are taken from.
-- AMITKK
"
Share views on Benefits of PPC advertising
Please keep your views respectful and not include any anchors, promotional content or obscene words in them. Such comments will be definitely removed and your IP be blocked for future purpose.