Email Marketing is quite a popular digital marketing tool that has been in practice for years. Email marketing was ranked #1 to be the most effective digital marketing channel surpassing SEO, affiliate, and social media marketing. The process involves email content development, design, and circulation of emailers (electronic mail) within the target group of existing and potential customers to optimize and fetch the maximum ROI. In Delhi NCR, numerous digital marketing companies offer email marketing services. If you wish to try them out, type email marketing in Gurgaon or the best email marketing agency in Delhi in the Google search engine. You should get a list of companies that provide affordable email marketing services.
An email has an ability numerous channels don't: making significant, personal touches—at scale.
Let's delve into the subject. What is email marketing? How does it function? What are its objectives and benefits, and what all you need to know about email marketing?
How to Create an Email Marketing Strategy
Digitalization has revolutionized the way marketing is done. It has given birth to many new channels to reach out to users much faster and innovatively. Email marketing is one of them, which marketers widely use as an effective marketing channel because of its multifaceted benefits.
Email marketing is a technique where intended messages are sent via electronic devices across small to large userbases, anytime in any part of the world. It is a great medium to educate and inform your target users, create brand and product awareness, improve sales, generate traffic to the website, increase leads, and much more. Email marketing campaigns are becoming more innovative with each passing day, from simple text messages to animation and design-based creative email templates. Adding a personal touch with customized content and incorporating survey and feedback forms in the emailer is possible with bulk email marketing services. It helps you communicate and engage with your users better.
What are the Categories of Bulk Email Marketing?
Legitimate Bulk Emails: These emails are usually sent with user consent, mainly as a reminder, follow-up, or to inform about new launches. Users can unsubscribe or opt-out at any time in this kind of mailer.
Unsolicited Bulk Emails: As the name suggests, these emails are sent to users without their consent and can be treated as push mailers without opt-in. These are not personalized and do not include an unsubscribe link.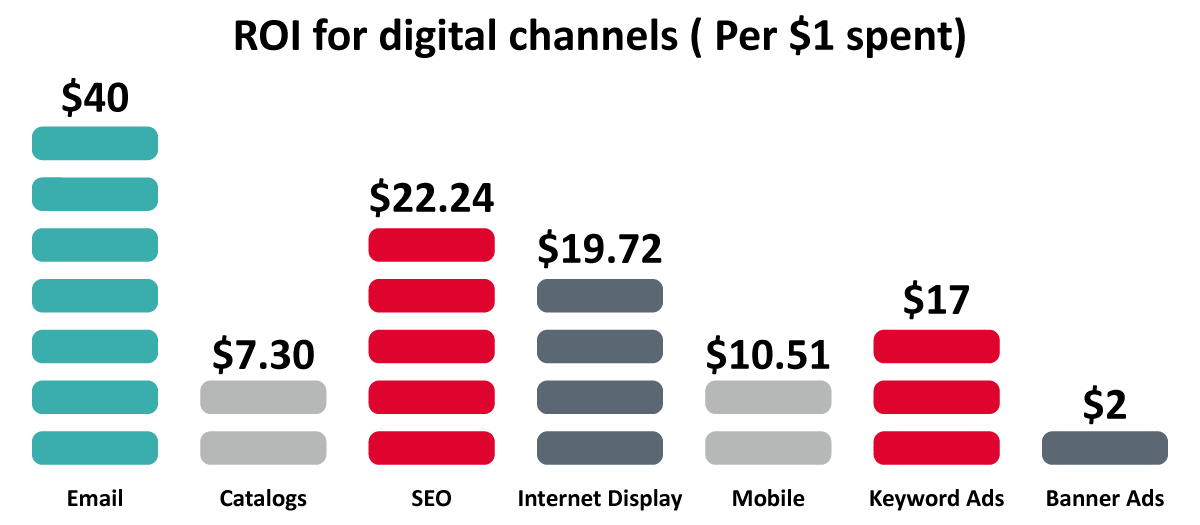 Further, You can segregate emails under the following categories:
Newsletters
Special offers & discounts emails
Milestone or landmark announcement emails
Feedback & review emails
Welcome or introductory emails
New product announcement emails
Feedback and survey emails
Benefits of Bulk Email Marketing Services
Despite many speculations about email marketing as a dying medium, it remains a favorite for many digital marketing companies. But why so? Why do the statistics still indicate that it is far from being dead? Why must you hire the best email marketing agency for your business? Email marketing has numerous advantages that make it ahead of its competitive platforms.
Personalization and Targeting:
Instead of a generic campaign for all, email marketing allows marketers to tweak the content and creativity as per the marketing objective. Email marketing supports user segmentation, targeting, retargeting, geotargeting, and personalization. It helps you target your users in a much more focused and effective way.
Interactive:
Emailers are increasingly becoming a two-way mode of communication and not just about one-way dissemination of information. It enables you to get user feedback, conduct surveys, fill up forms, run surveys,s and much more to cater to various marketing needs.
Cost-effective:
Affordable email marketing ensures more value in a lesser investment. Email marketing is cost friendlier than many other modes of marketing.
You can set your campaign as per your budget, low or high. Even a low-budget email campaign can deliver fantastic results with the right strategy and targeting.
Real-time Evaluation:
You can track email marketing campaigns' performance in real time. Basis data and analysis of the open rate and click rate, You can adopt new strategies. We can optimize email marketing campaigns quickly to deliver the right message to the right audience at the right time. It helps ensure better traffic, leads, and conversion for the campaign. Test emails also give a lot of insights before rolling out the final drive.
So, with so many benefits in just one marketing channel, email marketing is something that you cannot miss. It has repeatedly proven itself as an excellent traffic and lead-generation channel. So, hire the best email marketing agency today and optimize multifaceted benefits through bulk email marketing services.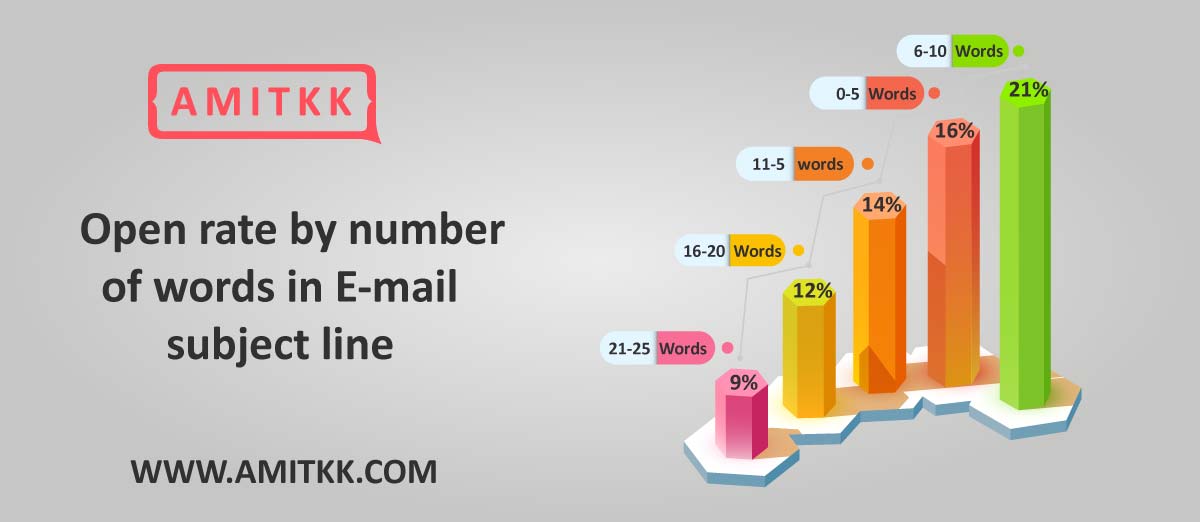 Hacks of Successful Email Marketing
Let us assume you created a friendly creature with a catchy headline and circulated it, targeting a considerable user base. Is that enough to make your campaign work? Sadly no! Bulk email marketing services, involve a strategic approach like any other marketing method. It would help if you considered many factors while planning affordable email marketing campaigns. Hence, you need to hire the best email marketing agency and seek its expertise.
Optimize Emails for the Right Keywords:
Incorporate phrases or keywords relevant to your email's subject. The use of the right keywords will help your newsletter list out under the right segment. Otherwise, your email might need help to hit the bull's eye.
Write Relevant Catchy Subject lines:
Headlines can make or break the whole effectiveness of the mailer campaign. Those few seconds of reading the mailer's subject line are the defining moment for the reader to open the mail. Therefore, it should be catchy and informative. An email that starts well will be read-well. Hence, the subject line must be catchy and informative.
Encourage User Engagement:
Make sure the language of the mailer is conversational. It must contain a Call To Action to drive better engagement, like redirection to the website, participation in the form of feedback sharing or form fill-up, etc. It should have ample opportunity to interact and engage with the users.
Canonicalize Email Newsletters:
It is essential to canonicalize the newsletters once archived. Add canonical tags into the HTML coding in the newsletter archive page. Google crawlers to identify the correct URL version to display in search results. Similar content will keep the archive page and blog page content consistent.
Time of Circulation & Demography Analysis:
Defining the timeslot to circulate the mailer is crucial too. You must consider the likelihood of users being active at a given time after a thorough demography analysis and experiences. A campaign's open rate targeting homemakers might differ depending on the day and evening slot.
Repurpose your high-quality newsletters: One newsletter, diversify usage, multiply benefits. By repurposing your emailers, you can help boost SEO. Having multiple communication around a single topic can help target the desired keyword and broaden the search opportunities. It can strengthen the success of your email marketing campaign.
Align your SEO Strategy with Email Marketing Campaigns
Email marketing and SEO are both beneficial for lead generation. Make sure to use similar content in both emails and on-site content. It is essential to have a unified email marketing and content strategy. It will not only save you time but also deliver excellent results.
If you are looking forward to strengthening your online presence, find the best ways to use email marketing campaigns and SEO strategies to drive the best results. You can seek professional help by hiring the best email marketing agency with the required knowledge and subject matter expertise to guide you better.
Some of the Best Practices of Email Marketing
Is there a possibility that your email might not even reach the intended user's inbox and directly lands in the spam folder? How would you feel if everything went in vain after putting in so much effort? How do you save your emails from falling on deaf ears?
It could happen for many reasons. But you can avoid spam filters by having a genuine username and sender id from a recognizable entity. Stop spamming and pay attention to the technicalities. Ensure you are not a blocklisted sender. Some tools can help you confirm that. Always stay updated about the latest spam filter technology, ISP practices, and anti-spam laws. Sending repeated emails to an inactive address gets captured as a spam trap hit by the ISP. Bounce rate also impacts the sender's reputation significantly, which eventually hampers your deliverability rate.
Sounds complex? Well, therefore it is recommended to seek professional assistance. The best email marketing agency can help you make your email marketing turn good into extraordinary!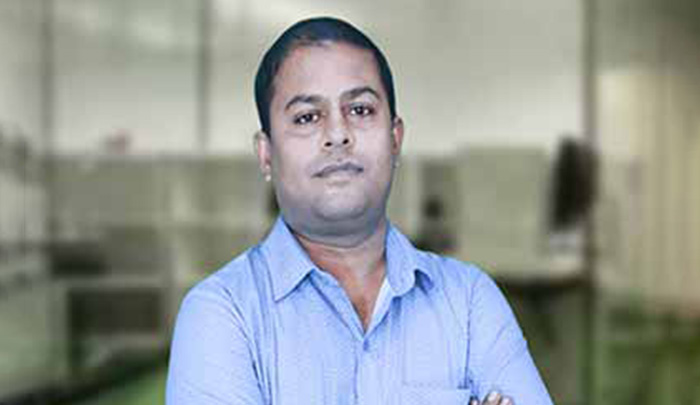 Author: Nripendra
Nripendra is an educationalist with a penchant for business. He loves following and writing on how the digital world has been changing over the years. He guides us our SEO team too.
"
Feel free to use images in our website by simply providing a source link to the page they are taken from.
-- AMITKK
"
Share views on Effective Email Marketing Services
Please keep your views respectful and not include any anchors, promotional content or obscene words in them. Such comments will be definitely removed and your IP be blocked for future purpose.