Do You Want to Grow Your Business after Lockdown?
In today's devastating COVID-19 pandemic, bringing things back to normal seems like a dream. When it comes to the class of businessmen, we know that everyone wants to get back on track and cover up the loss faced during the lockdown and attain a profit. Thinking about what's next? Are you worried about how to increase business after the lockdown? Do not worry; we have some amazing tips for dealing with this situation. Certainly, it is not going to be a cakewalk. However, with the help of your business tactics and by resorting to digitalization, things will gear up at their pace and move ahead.
Understanding the Changing Market and Buying Capacity of the Buyers
We are witnessing that the market is changing eventually and drastically due to the change in the buying capacity. Lockdown has affected various businesses in unimaginable ways. However, understanding the buyer's psychology and doing new market research can help you go a long way and sustain. The market may seem dry at the moment, but things are moving ahead gradually to a positive side. You must first understand your business's attributes – size, turnover, targeted market, etc. You need to go back and research your product and the market in-depth. Revisit your mission and vision. Revise your business strategy if needed. If you want to know how to increase business after the lockdown, here are some tips that will help.
Revise your operations, documents, and improvement plan
With the changing situations, you will have to change your business operations. Revising various documents and policies will help to deal with the current situation. It is the best time for operational leadership to review and update all the training documents, job aids, and checklists that need an update. These are some important tools, and if these still need to be implemented, this is a great time to build strong strategies. We know that every day is a challenge due to the level of uncertainty and stress created by the pandemic. Re-launching operations are going to help.
Clean and updated operations documents will make the training and operations reactivation period much easier. Ensuring agile and productive operational systems is a vital takeaway from the COVID-19 pandemic. Creating a relevant and robust operational plan ensures restructuring HR and stakeholder engagement initiatives. It would help if you took care that these are aptly backed through efficient operations and delivery of goods and services to maintain good faith and credibility among clients.
Resorting to Digital Marketing
We all know how strong the influence of social media is on people. Even during the lockdown, advertisements and people were active on various social media platforms. Resorting to digital marketing strategies will help boost your business and expand. It will also increase your interactivity with the end-users of your product. Taking your business online will attract a new customer base and make your business and product reachable to customers. Customers engage more with marketing materials that combine multiple types of content, including photos, video clips, and audio. That is how the inclusion of multimedia works for you. It will solve your problem of how to increase business after the lockdown.
Also, this has many other benefits, such as flexibility, mobile access, and a lot more. You will now have to devise a strategy for your online business activities. If you include Social Media Marketing, Email Marketing, Blog writing, etc., it will also help in strengthening your brand. Seek expert advice if you want to switch totally to online business.
Use of SEO Tools to get noticed by Target Customers
Build your website and make sure that it is strong enough. No one likes a shabby website where the multimedia goes one way and the content goes the other. Every entity on your page must look like one entity and complement each other Focus on the user interface. Make sure to use strong and commercial keywords to make yourself be found by the target audience. Come up with some topic ideas and ask people for feedback or suggestions on the existing product. Look for ways to improve your Google search ranking.
Understand the SEO rules and deploy them in building your website. Make use of strong front and back-end programs, so the website does not crash. Focusing on various SEO tactics will allow you to be among the top ten websites in a Google search.
Employee Communication and up-skilling
With so much unrest among the people, it is important to boost your employees' confidence and motivate them. To avoid gathering, you can resort to social media or other tools. Various online apps like Skype or Ms. Teams will help you to have regular and healthy communication with your team. Understand the team's mentality and direct your workforce toward the organization's mission and vision. Timely communication with your employees will keep the business life, and its entire people motivated towards one mission.
Look forward to upgrading the skills of your existing employees. If you are not looking forward to fresh hiring, then you must focus on increasing the efficiency of your existing employees. Post lockdown, we all know that the work conditions or the way of working will not be the same. One must be prepared to give more than a hundred percent at the workplace. We all have to gear up, and that being said, everyone needs to upgrade themselves on the work and skills front.
Frequent meetings with Suppliers, creditors, investors, and other stakeholders
Along with the employees, you must build stronger relations than before with all the other stakeholders. Take time to communicate with your suppliers, investors, creditors, etc. They are the building blocks of your business. Carry out timely meetings. They will give you a perfect understanding of the existing market conditions. It is important to inform and assure all your stakeholders of the reopening of offices or services and work closely with them to create solutions that offer a mutually beneficial work environment.
Adjusting the product offerings according to the new market and new consumer needs
You may look forward to adding new products in your business vertical if you are thinking about increasing business after the lockdown. You will have to look for new needs of the consumers and make changes in the product offering if necessary. The addition of new products will help. If you are not looking forward to adding new products, you should look forward to customizing the current product according to the current market standard. Customers' needs have changed greatly; hence, if required, do not hesitate to make necessary changes to your product.
Never forget that the customer is one of the essential stakeholders for any business; hence, engaging with your customers immediately after the lockdown is vital. Inform the customers about your resumed services and be open to providing customized services with the best quality.
Re-evaluating Your Finances
We all know that we will face a recession in the coming year due to the devastating COVID-19 pandemic. Hence, evaluating your finances to bring stability for now and beyond is essential. Studying the three essential financial statements – the balance sheet, the profit and loss statement, and the cash flow statement is essential. It is essential to adjust targets, restructure your team, and even negotiate any leases you may have to maximize revenue. It may also involve selling off stakes or revising the employee salaries, cutting down on credit and repayment of debts, etc. You will provide an all-new immunity to your business.
Shifting to e-Business (If possible)
We have seen that many big business houses, like Schools, colleges, Coaching classes, etc., have shifted to digital marketing services very quickly during this lockdown period. They have already resorted to apps like the Zoom app to provide online education to children. Similarly, businesses like Gyms, Dance classes, etc., are using digital media to make a group video calls and work out/dance together. They are some of the best examples of increasing business after a lockdown.
We see gym owners send their daily diet and exercise charts to their members and keep pushing them to exercise at home. Similarly, you must understand the nature of your business and, if possible, restructure it and turn it into an e-business. It is going to help you in reducing the infrastructure costs and many others.
Technology up-gradation
We can see the significance of technology in modern business, which has been a valuable takeaway from the pandemic. Irrespective of the size of the business, it is important to create an agile, relevant, and robust technology-based ecosystem to operate efficiently. It is mandatory to introduce newer systems and processes after lockdown that can go a long way in fortifying your business from the impact of a potential crisis in the future.
Technology has always helped humans to deal with some of the most dangerous crises. Deploying the right one will help you move ahead of the competition and solve the problem of increasing business after the lockdown.
The Mental Health of Employees
Along with all technical aspects, the employees' mental health also plays a great role in a profitable business. A happy employee will bring better business to the firm than a stressed employee. Interaction with them and discussing a few business plans will give you better ideas.
Along with the above ten pro tips, you need the help of a good digital marketing agency in India that helps with some technical aspects. It is very important to choose the right agency at the right time. One wrong choice can take you nowhere in such an acute crisis.
The staff and analysts at amitkk can provide you with the best strategies and plan a good comeback after the lockdown. All you need to do is connect with them and discuss the type of business. The certified analysts will come forward with some of the best strategies for your business to grow and get the best possible leads.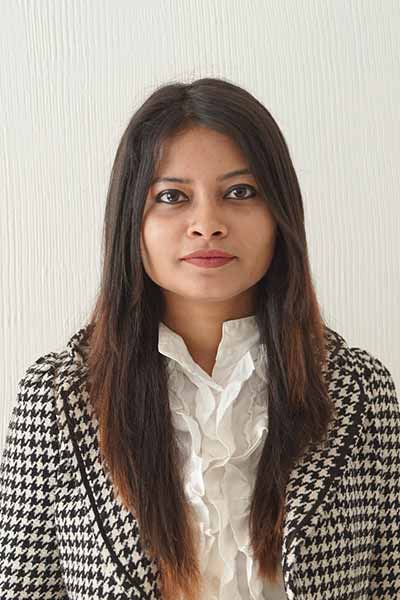 Author: Tiasha
Tiasha is a brand management specialist and writes regularly on it. She is also certified in digital marketing and loves spreading the good advice through her writing.
"
Feel free to use images in our website by simply providing a source link to the page they are taken from.
-- AMITKK
"
Share views on How to Increase Business after Lockdown?
Please keep your views respectful and not include any anchors, promotional content or obscene words in them. Such comments will be definitely removed and your IP be blocked for future purpose.