Every business of every size hopes to get an online presence that can drive traffic to its website and sales. Having a presence on search engines not only helps you grow shortly but also provides a business with an all-new stream of clients or customers. If you are a startup or a large-scale business, you need to work to improve your online presence.
You need to continue reading if you are wondering how to increase your presence on search engines without investing a single rupee. However, before we go ahead and look at what you can do to improve your visibility, let us start by understanding what online presence means.
What do we understand by online presence?
If you plan to get your business online, you might listen to creating an online presence. In simple words, it includes your online interactions on various web portals. It can include the social media accounts and what the search engines show when someone "Googles" your business name. The online presence of your business establishes your brand identity.
Your brand's online presence can act as your sales force, and when optimized well, it can convert regular interactions into prospective customers. By improving your presence on search engines, you not only retain your old customers but gain new ones too.
Before optimizing your website and working on your social media platforms, it is important to learn that obtaining online visibility takes time. Businesses need to work on online visibility as it helps your target audience find you, learn about your products, and get to know the brand better.
Let us now look at how you can increase your presence on Search Engine without investing a single rupee. All you need to get started is a systematic approach.
Uses of Social Media
Do you know that more than 3 billion people from across the world make use of social media? It is one of the many reasons why businesses have to work on improving their social media profiles. You need to take advantage of social media marketing as it provides a unique opportunity to reach out to more than half of the global population.
Increases brand awareness
Every business can improve its brand awareness with social media and reach new customers by following simple strategies. As per a study, people connect with known brands and look for new brands and services.
Helps humanize your business
Experts suggest that most brands only trust a product or a service once they see proof that the brand is true to its promises. Therefore, to connect with your customers, you must reflect on showing your business's human side.
Brands can use social media to highlight how they are embracing their brand values and create a human connection.
Stay on the top
It is observed that most social media users log in to their accounts at least once every day, and many do that multiple times. So, platforms like Instagram or Facebook allow businesses to connect with their followers. Keep all your posts informative and add a dash of entertainment.
The content you create, and share needs to influence your followers and convert them to longtime, loyal customers.
Increase traffic to your webpages
You can combine social media with ads if you are looking forward to driving good traffic to your web pages. You can use informative and engaging content from your website and share it on social media platforms.
Other simple ways to increase your web traffic include participating in social chats on Twitter, Facebook, or Instagram. For example, you can be a part of the #HootChat on Twitter that happens every week.
Generate good leads
As mentioned before, social media platforms like Facebook, Twitter, Instagram, and LinkedIn provide an excellent way to generate leads and increase conversion rates. Lead generation is one of the biggest advantages of social media, and when done right can help you grow your business in no time.
Boost your sales
Whatever product or service you sell, social media can help you with sales. You can convert a regular visitor into a customer with brand visibility and leads by aligning your sales goals and marketing strategies.
Reputation Management
If your customers are already talking about your brand or business on social media, you and your team should be on alert and pick up those comments or posts that speak positively about it. Social media helps you connect and respond to positive feedback but also helps you handle a negative comment or post before it flares up into something major.
Social media presence can boost your search engine presence and also helps you learn about customer behavior, which in turn helps you provide them with the best products and services.
Using Free SEO Techniques
You might shy away from SEO services if you are a startup or a small business. Most businesses do so as they are under the assumption that SEO optimization costs a lot. While hiring an SEO agency can benefit your business, you can try it out using a few SEO techniques.
Optimize by using the right keywords – Use Google Trends
You need to rely on keyword research to obtain visibility, and Google Trends is the tool you need for this. Using Google Trends, you not only see how search queries can change from time to time but also learn about the keywords used regionally.
Improve your website – Use BROWSER
Suppose you wish to know how search engines view your website. You can use the tool to check the base level of your website without headers or images. You can work on the needed improvements as you see the SEO-relevant information.
All you need to do to access the information is add your website URL. You need not make any downloads too.
Understand SEO problems of your website – Use Screaming Frog
Every website can have problems with SEO, and you are not alone. Businesses can work on their website SEO by using a tool called Screaming Frog. The tool is handy for beginners as it crawls the site completely and provides a detailed report of SEO problems. You can use this tool for free to scan 500 URLs, which startups or small businesses can easily use.
By checking various aspects of the website, like metadata, internal links, or broken links, the tools help you make necessary changes to improve SEO.
Check how fast your website loads – Use GTmetrix.
Talk to an SEO expert, and they suggest you check the page load speed of your website. If your website's home page takes a lot of time to load, it might disappoint the visitors, and they might move to your competitor's website.
A slow-loading website can affect your SEO; hence, it is important to check it from time to time. To do so, you can make use of GTmetrix. You can enter the URL of your website and get the page speed score in no time. The tool also shows you various ways to improve the page load speed.
Check your webpage rank – Use Rank Checker
Before you optimize your website, you certainly need to know where your website ranks in the search engines. You can use this tool to see where the website stands in search engines and get tips on improving the same.
Users can also add this tool to their toolbar to access it easily. Though it would take time to move your website up the ranks, make sure you use this tool to keep a tab on where your website stands.
Do a responsive test: Use the Responsive Design Test.
Did you ever wonder how your website looks on a smartphone? Search Engines like Google prefer responsive websites, which are optimized to look good on all devices and screen sizes. You can use the tool to ensure your website looks its best on every device and stay ahead of your competitors.
Using YouTube Channel
Do you know that everyone who has a smartphone uses YouTube? One of the biggest online video platforms, YouTube, can increase brand visibility easily and for free. If you own a business and have accounts on all social media platforms, you might be sharing content or ads on the same. Marketing using YouTube works the same. For prospective clients to reach you, you can create complete videos to share information about your products or services.
Let us look at a few things you must remember when using YouTube to improve your presence on Search Engines.
Optimize the metadata of the videos
You must rank the key sections of your videos as it helps you rank on YouTube and Google. Creators need to add at least 10-15 tags for each video. The tags are those keywords that are relevant to the video you uploaded.
Create high-quality videos
It is important to focus on quality and not on quantity. Instead of uploading a few low-quality videos every week, focus on creating one high-quality video that is helpful to viewers.
Use the right keywords.
When you upload a video to YouTube, add the keywords in the title and the video description. Many users do add a title but skip the description. You can easily optimize your video for SEO by using tags and relevant keywords in the description.
Branding
Make sure you add your brand logo, a proper thumbnail, an intro, and an outro when you upload a video on YouTube. As people relate to your brand and the products or services you offer, you can win their trust and visibility when you do the same.
Keep your playlists organized.
YouTube playlists allow you to organize your video content, where You can easily group each video based on the topic. By using descriptive playlists, you not only gain visibility for your videos, but it can also improve your presence online.
Using Facebook Marketing
Facebook marketing can boost your presence online and aid in the growth of your business. Businesses need to focus on strategically planned marketing techniques to gather the momentum and curiosity of the viewers.
Let us look at how you can use Facebook marketing to gain an online presence.
Start by asking questions.
If you wish to gain online visibility, you need to engage in a conversation. One of the best ways to do so is to engage your audience using questions. Businesses need not sound like robots and overload their social media pages with ads and campaigns. Ask a question and invoke their participation in no time.
Make use of hashtags.
Hashtags are keywords often used by your target audience to find a product or service similar to what you offer. To obtain an overwhelming response online, you must use the right hashtags.
Remember to stay moderate and use many hashtags in a single post. While experts suggest using 20-30 hashtags in one post, you can check your competitors and decide accordingly.
High-quality videos and images
As we always mention, quality is more important than quantity. If you want to create a compelling visual effect for your brand, use high-resolution images and videos. It not only boosts engagement but can help increase your sales as well.
Use the platforms to launch virtual stage shows.
Do you have a product or a service in the pipeline yet to be launched? If yes, you can take complete advantage and host a virtual stage show for the same. Invite your audience, engage with them, and take feedback. It not only puts your brand at the forefront but also helps you gain visibility.
There are various ways businesses can improve their online presence on search engines without investing a single rupee. However, if you wish to see the traffic and sales ticking, you need to get started by hiring the best SEO services in India.
AmitKK, a reputed and reliable digital marketing agency in India, provides digital marketing services that place your brand above the rest. If you wish to gain visibility and stay ahead of your competitors, you should call us to discuss your requirement.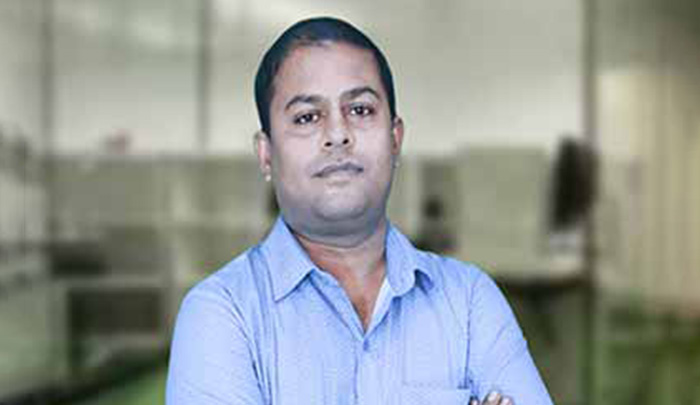 Author: Nripendra
Nripendra is an educationalist with a penchant for business. He loves following and writing on how the digital world has been changing over the years. He guides us our SEO team too.
"
Feel free to use images in our website by simply providing a source link to the page they are taken from.
-- AMITKK
"
Share views on How to Increase Your Presence on Search Engine
Please keep your views respectful and not include any anchors, promotional content or obscene words in them. Such comments will be definitely removed and your IP be blocked for future purpose.