Amidst this, marketers have paved the way for youtube with their marketing skills, as youtube is a platform with an enormous audience and the second-largest search engine.
Creating a youtube channel for business costs nothing and is the first step in youtube marketing strategies. Creating a channel for business is not time-consuming, and the creators can improvise the track anytime they wish to.
The strategies used to connect to a large group of people for the promotion of business/market etc., through youtube would account to be youtube marketing strategies.
What is Youtube's Marketing Strategies?
Youtube marketing could be intimidating for brands because it can improve SEO and overall brand presence. With youtube, it becomes easier for marketers to present their content and, therefore, for the viewers to consume and share.
Regularity and uniqueness of content is other essential youtube marketing strategy. Videos should be uploaded with a varied range, not in many intervals, as viewers tend to develop loyalty towards regular youtube influencers. The videos should be appealing and treat to eyes with simple language.
Establishing a Connection with Users
Establishing a connection with the audience is an essential youtube marketing strategy. The audience is quite diverse and comprehensive. Therefore, You must recognize emotional attachment to the audience. Viewers should be able to relate to themselves rather than getting offended. The medium of communication should be accessible and approachable. Finding their triggers and using them accordingly would be tricky but beneficial if appropriately learned. It would help if you gave their reactions to various kinds of ideas and their expectations attention.
Competitor Analysis
Researching your competitors could be a very crucial youtube marketing strategy. Effective youtube influencer marketing is essential; the audience tends to incline towards great and zealous content rather than the regular videos full of 'what, how, and here.'
Youtube video marketing is quite innovative and fruitful. One can leisure boosts in SEO, build traffic and brand awareness, expand social reach, offer a foreign audience, and improve ROI. It's a relatively easy task to upload videos with just some clicks, and you're done!
Whether you own a retail business or provide B2B services, there's enormous scope with videos to make content that might engage your audience.
How to Optimize Your YouTube Channel
YouTube also provides an analytics dashboard that shows the performance of your ad campaigns. You can use the inputs to improve the ad campaigns and get a better ROI.
The youtube marketing platform is flooded with the heavy competition; you need not worry! We've got your back. Here are some tips for a better video marketing channel:
It would help leverage old trends instead of focusing on what everybody is running after for a decent and visually pleasing channel.
Using Keywords:
Keywords play a significant role in reaching the masses. Quality and rich keywords in titles and descriptions could help in gaining popularity. It is an effortless and implied Youtube video marketing strategy. You should also include the keywords in the videos for better results.
Hashtags:
During this era of trending hashtags, one must include these in the video and the description. Ideas and strategies trend better with a hashtag.
Thumbnails:
Optimizing and creating impactful thumbnails must be noticed because the audience tends to look at visually appealing videos; therefore, You should see the thumbnail.
Piggyback off of the Trending:
Yet again, separate yourself from the masses, and rather than opting for the regular trends like every other youtube influencer, come up with something new, different, and unique!
About Us:
Remember to fill out the About Us page.
Please focus on the Beginning of the Video:
The beginning should be eye-catching, creating an aura that couldn't be left, and viewers would recuperate to your page.
Channel Trailer:
Remember to update your channel trailer.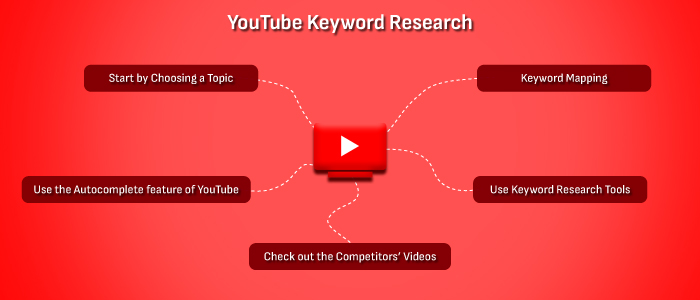 How to Advertise on Youtube
Advertising on Youtube would help in gaining customers without any hustle. Advertising on Youtube is not free of cost.
On average, though, YouTube advertising costs are $0.10 to $0.30 per view or action, with a median daily budget of $10, meaning on every occasion anyone sees your ad or gets along with your ad by clicking a call-to-action, you have to pay around $0.10 to $0.30.
Here are some quick steps for Youtube Video Marketing:
Step 1: Upload Your Video Ad to YouTube.
Step 2: Create a replacement Campaign in Google Ads.
Step 3: Configure Your Campaign.
Step 4: Select the People You Wish to be your viewers.
Step 5: Select Where You Would Want Your Ads to Appear.
Step 6: Finalize Your Marketing Video.
Step 7: Configure Your YouTube Ads Video.
How to Monitor Analytics For Youtube
It helps you in knowing about what works and what flops.
Marketers can track nearly everything from the YouTube Studio dashboard, from YouTube channel analytics to real-time video metrics. But simply because you can track everything doesn't mean you ought to, especially if you need help understanding how to translate raw data into information.
Below are some quick steps to use Youtube Analytics:
Log in to your YouTube account.
Click the profile icon in the upper right, then select YouTube Studio.
From the Channel Dashboard, select Analytics on the left-hand menu.
Surf between Overview, Reach, Engagement, Audience, and Revenue.
Select Advanced Mode in the right corner to view a detailed channel and video analytics breakdown.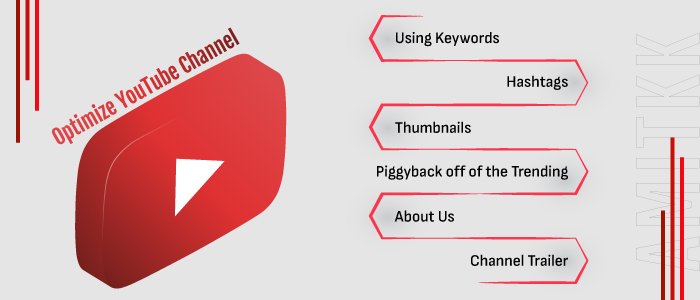 How to Optimize Videos for Watch Time
Focusing on the former part of the video would do the needful. According to video marketing experts, optimizing the primary 15 seconds of your video is an ideal portion.
How to Generate Leads With Youtube
Identifying your audience is the first and crucial Youtube video strategy to generate leads. Build contacts, and leverage social media to connect and expand.
Let's remember collaborations. Partner with Youtube influencers and promote with them. It would help you gear up with ample viewers and also help you get some exposure; this is an essential youtube video strategy.
Interaction is always the key. Interacting is an essential Youtube Influencer Marketing Strategy.
Respond to the comments wisely and sophisticatedly. Encourage your viewers commenting through promptly.
Share your videos as widely as possible. People see things, relate, and share. Usage of keywords and hashtags must be done systematically; this is essential for Youtube Marketing Campaigns.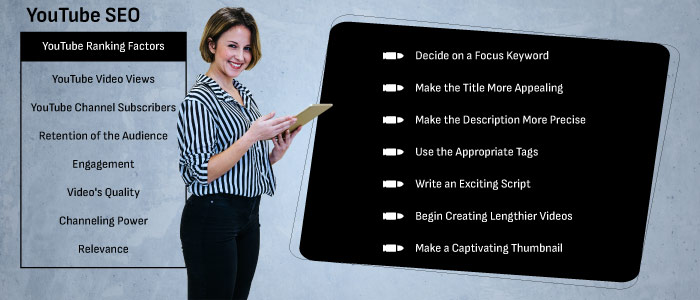 How to Monetize Youtube Channel
The last and most crucial part of the Youtube Marketing Strategies is making money through it. There are just a few rules to be kept in mind while doing so:
You must have at least 1,000 subscribers on your YouTube channel.
Your videos should have generated a minimum of 4,000 Watch Time hours over a year.
You go with all of YouTube's policies and regulations.
Video content is the key to successful online marketing. Working on the graphics and content according to the diverse population of viewers and considering their sentiments would possibly be the most effective Youtube Video Marketing Strategy.
YouTube is a massive hub of entertainment for almost all age groups. Be it toddlers' rhymes or the religious hymns preferred by the senior citizens. The range and scale of videos that YouTube caters to ensure you do not miss out on your target audience.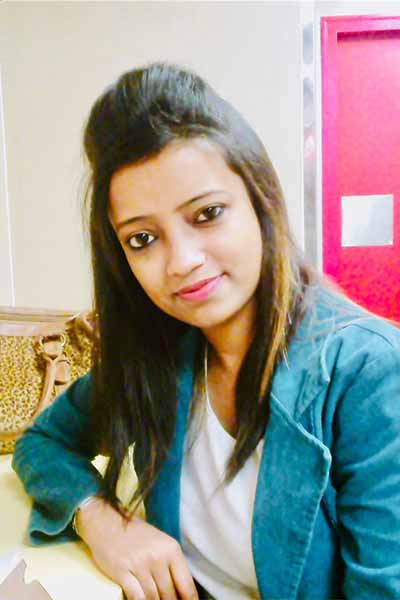 Author: Tanisha
Tanisha is a social media expert and loves writing on SEO and Social media. Her take on networking platforms and search engine are very refreshing and well-researched.
"
Feel free to use images in our website by simply providing a source link to the page they are taken from.
-- AMITKK
"
Share views on YouTube Marketing Strategies
Please keep your views respectful and not include any anchors, promotional content or obscene words in them. Such comments will be definitely removed and your IP be blocked for future purpose.