What makes a Brand Memorable?
A high-quality product and good customer service make a customer loyal to the brand, but a design like its logo, color, or website makes the brand memorable. A graphic design speaks a lot about your brand. We always picture elements like the website's color when discussing a product or brand. These factors help consumers remember a brand, making the graphic design memorable.
Graphic Design is an ancient craft that creates visual content to communicate messages with the target audience. It is a model of effective communication using photography, typography, iconography, and illustration. It helps to convey detailed information simply through designs. If someone doesn't know about your business, graphic design will tell the consumer everything about your business and what services you provide. It helps the consumer to know all about the brand. In earlier days, graphic designing was about a magazine cover, movie poster, or creative print solutions.
Still, many types of graphic designs are being used in this digital age. Website design, UX-UI design, and motion graphics design are examples of modern-day graphic designs. The elements like color, form, line, shape, size, space, and texture are used to create an impactful design. These help a business spread the brand message, improve conversion rates, give eye-grabbing branding, and ultimately help optimize marketing strategy.
Good design makes you look good!
Graphic design can build your unique identity, which makes you different from your competitors and help to stand you out in the crowd. The creative design will capture the audience's attention and improve the brand's popularity. In terms of spreading a brand message, a design always gets more attention than words; together, they convey a powerful message. Several graphics software programs like Adobe Illustrator, Adobe Photoshop, Adobe InDesign, and QuarkXPress are available online. Using a free tool for designing has become a common trend in the modern business era, but nothing can be better than the expertise that comes with hands-on experience. You must opt for professional graphic design services to give your business a professional look. A professional graphic designer will use his skills and years of experience to help you portray the brand's message to the target audience and ensure trust between the business and its audience.
Importance of Graphic Design for Your Business?
Graphic design is more than just a design. It's a mode of communication between a business and the audience. In today's competitive business environment, graphic design is a must-have for your business if you want to create a long-lasting impression. Creating effective visual communication through design is the key role of a graphic designer for your business. A business requires a graphic design service which includes creating a user-friendly unique mobile app, designing social media pages for business promotion, and creating impressive, eye-catching marketing materials like logos, business cards, leaflets, brochures, stationery, and so on.
Graphic design is vital in any business in physical and virtual mediums. Since it helps to create visual communication for the target audience, you must communicate with your audience efficiently, and here comes a crucial role as a graphic designer. They use their expertise to combine technology and art and communicate your message to the target audience. Along with an attractive logo, appropriate typeface, colors, and images are also important to grab an audience's attention as they will enhance the readability of the content.
It would help if you were unique and distinct to catch someone's attention, so a professional graphic designing company in Delhi can help you achieve that. Whether it's a small startup or a big corporate house, all should hire a professional graphic design service provider. It will save your business time and money and give it a professional look that helps you stand out from the rest. Many companies are there to provide graphic design services. So, get a professional graphic designer on board if you want your business to stand out.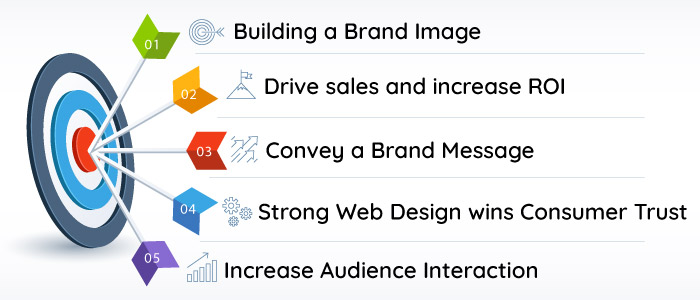 Key Benefits of Graphic Designs:
Graphic design helps to create a brand identity that ultimately impacts your business. It decides who will take your services and what would be the first impression of your business. It has many more benefits other than making something look beautiful. Here's a look at the top 5:
Building a Brand Image:
We see many graphic designers near me daily, but we remember only a few that caught our attention. If you see the world's most popular brands, you immediately picture their logo, color, and fonts. Graphic design creates an identifiable face for every brand that helps a business stand out. An attractive and memorable logo is the basic need for any business to build a brand identity that reflects the brand's value and goal. Your brand logo, typeface, website layout, and marketing material create an immediate impression of what your business is all about. It tells the story of your brand. It also conveys an emotion or feeling through the color and font size. All of these help your consumer to recognize you.
Drive sales and increase ROI:
As previously mentioned, graphic design is not only a design to make you look good but also a way to boost your sales through effective visual communication. Marketing-focused graphic design tells the audience about your business and what you offer. A graphic influences people and encourages potential consumers to take the next step and convert your audience into sales. A graphic designer can inform, educate, and persuade your consumers through a strong design. An effective and user-friendly graphic design can improve the traffic to your website, thereby increasing the chance of conversions and improving your ROI.
Convey a Brand Message:
An effective graphic design conveys a message better than words. Here comes an important role of a graphic designer who can communicate your brand message through a unique interactive design. Professionally designed graphics help to create a positive impression about the brand and spread the brand message to the target audience. A graphic designer ensures that visual communication conveys a strong brand message which hits the consumer's mind.
Strong Web Design wins Consumer Trust:
As we all know, the first impression is the last, so the impression of your website is more important than ever. Every brand should focus on its design in the online business era, as user experience helps win the consumer's trust.
For example, if a consumer visits a site for the first time with too much content with no graphics, that makes it complicated, and it will fail to take the consumer's interest. So, there will be a high chance of the consumer dropping out. Consistency also plays an important role in gaining consumer trust.
Increase Audience Interaction:
It is very important to build a strong interaction first. If the web design is not appealing, consumers usually stop interacting. A user-friendly website is key to making a consumer interact with you. Along with that high-quality visual, easily catching the viewer's eye, it is important to improve the brand's social media views. An attractive design for your social media page will always help you to improve the page traffic and the conversion rate.
Essential Tips For Graphic Designs for Your Business
Here are some essential tips to keep in mind when creating your business's graphic designs:
Understand Your Audience
It is essential to grasp your target audience to create an efficient graphic design for your organization or business. To understand your audience better, think about doing surveys and market analysis. Knowing who your audience is, their needs, and what they're looking for will help you create designs that truly resonate with them.
Keep it Simple
Simplicity is vital to any successful graphic design. By sticking with a few fundamental elements – such as shapes, colors, and fonts – designers can create visually appealing and impactful designs that are easy for viewers to understand. In addition, these core components should be repeated throughout designs to provide continuity and ensure no unnecessary clutter or confusion.
Focus On The Brand
A solid visual representation of your brand is essential for developing customer trust. Making sure that your graphic designs reflect your company's brand identity and core values will help people connect instantly with your work. From the careful curation of typefaces, logos, and colors to the messaging associated with each design, ensuring the elements that make up your brand are accurately represented in each graphic provides consistency and clarity for customers about who you are and what you stand for.
Use High-Quality Images
Ensure any images you use are good quality and appropriate for your message before using them. High-quality images and graphics can make your designs stand out. Conversely, it might be easier for clients to take your business seriously if you utilize low-quality images or out-of-date styles.
Always Pick the Right Fonts
Graphic design is an integral part of any professional presentation, and one component that can make or break its overall look and feel is the font. While many fonts inject visual interest into your work, too many distinct styles overwhelm the reader and leave them confused. Doing so will create cohesion within your design without sacrificing style or professionalism.
Design for Different Platforms
Ensure your designs are optimized for different platforms, such as print, web, and mobile. Pay attention to the size and resolution of your images, and consider using responsive design for web-based graphics.
Test Your Design
Test it on different devices and platforms before launching your graphic design. Ask for feedback from colleagues and customers to get an idea of how effective your design is. It might be challenging to design outstanding visual design for your company. However, consider your audience, make it essential, stay on brand, and use high-quality images.
Note: Before releasing your design, test it, use the appropriate fonts, add white space, and design for various platforms. You can create graphic designs with some work to make your company stand out and be recognized.
Following the tips above, you can produce designs to help your business stand out from the competition.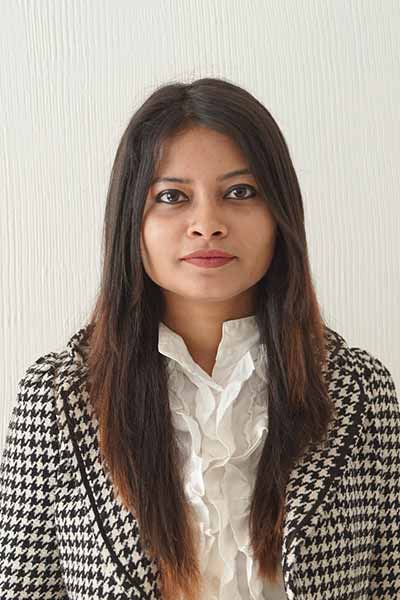 Author: Tiasha
Tiasha is a brand management specialist and writes regularly on it. She is also certified in digital marketing and loves spreading the good advice through her writing.
"
Feel free to use images in our website by simply providing a source link to the page they are taken from.
-- AMITKK
"
Share views on Importance and Benefits of Graphic Designs for Your Business
Please keep your views respectful and not include any anchors, promotional content or obscene words in them. Such comments will be definitely removed and your IP be blocked for future purpose.