What makes a good website is a very subjective question, and the answer will vary from person to person. Website development can be quite confusing if you are not well-versed in the things that go into making a good website. Getting a well-designed and developed website is tricky for both the client's and the developer's end. The reason is the subjective nature of the stuff that goes on a good website. However, many things can differentiate between a good, bad, and ugly website. So, before you hire a website development agency in Gurgaon to develop your website, ensure that they commit to the parameters discussed below.
These parameters depend on the functionalities of the website and its objectives of it.
Let's look at the parameters.
How to Improve Website Aesthetics
What makes a good website design comes up when one looks to get a website built. Images, fonts, colors, and others add to the website's aesthetics. In simple words, how good-looking your website is to a common user.
Some simple checks to make sure that the website has good aesthetics are:
Ensure images are good looking, relevant, and do not pixelate
Fonts are clear, legible, and relevant as per the website
Two or three colors are used and in different quantities.
Ensure elements do not overlap
Ensure there is enough space between elements and they do not look messy.
A good aesthetic gets a good response from users.
If you are still deciding whether your website has good aesthetics, show it to friends and family. Listen and understand their perspective but use your brains too.
Remember the story of the man who tried to please everyone?
Types of Website Layouts
The structure of the website should be well thought out and reflect a proper path that the user's eye has to follow. A typical layout shows various services, products the website offers, calls to action placed appropriately, testimonials of clients, and processes that users have to follow.
A company doing website development in Delhi will spend lots of time working out the layout and the structure of the website before actually beginning the work. In the end, layout and structure make a good website user experience in the digital world.
Website Page Speed Optimization
A good website will have a high page speed. A good developer will keep the number of codes less as he knows many codes will adversely impact the page speed. He will use only the required libraries and follow due processes to keep the page speed high.
Page speed makes a website good, as low page speed impacts user experience. Google takes this very seriously, and its algorithm will keep your rankings done. Google developer tool shows page speed for both mobile and desktop. It is easier to get page speed on a desktop than mobile. Make sure your website has good page speed on mobile too.
Make Website Mobile Responsive
Most of the searches take place through mobile, so your website should look good on mobile too. You can check how your website looks on different sizes by pressing F12 or right-clicking and going to inspect. There you can check the view of mobile on different sizes.
If your website needs mobile responsive, connect with the best website designing company in India to make it responsive on priority.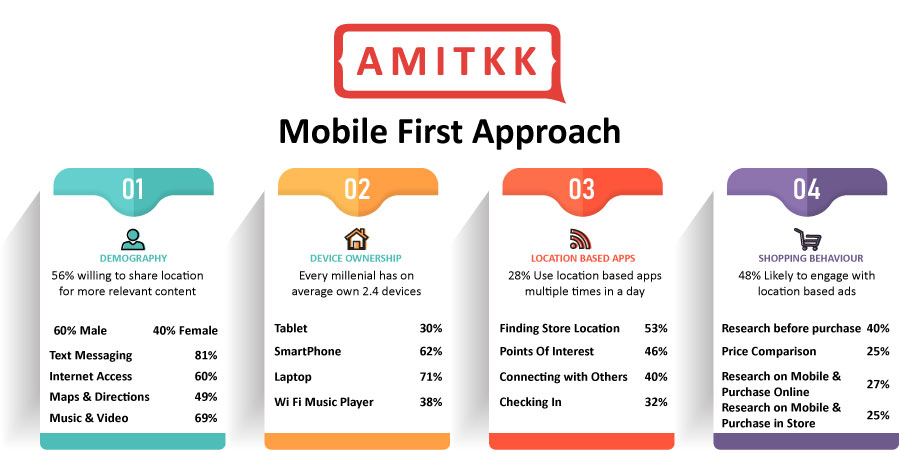 Schema Web Development
A good website will have a schema system built. Some craft from your developer can ensure that you get your schema easily, which you can update through Google tag manager. Schema helps in SEO and getting yourself featured in snippets.
Basic features of a Website
Any company that claims to be the best website development company in Delhi will have the below parameters in the websites they develop. Some of these basic features that your website should have are:
Contact forms for Websites
Ensure users can reach out to you by filling out forms. A good website will also send a response mail to the users to assure them that their mail has been received. The contact form data filled should be stored in some database for future reference.
In WordPress websites, the Flamingo plugin stores this data in combination with the famous contact form-7 plugin. For other frameworks, it has to be developed by the developer.
Social Media Icons
Ensure your social media icons are present on the footer or header of the website. Users, especially students, check the social media account of brands before finalizing the purchase. Having social media snippets or icons makes a good website for students.
Blog System on Website
A good website will have a blog system where the web admin can publish blogs for SEO purposes and add new text to a website. A good website development agency will always provide a blog system as they know its importance in digital marketing.
Create 404 page
If a user types in a URL that does not exist, he should be directed to a 404 Page. You can use this 404 page to be cheekily filled with your creativity.
Create Thank you page
When a user fills out a form, he is generally directed to a thank you page. With this page, you can appreciate the user filling out the form and showing your blogs to engage him further.
Meta Tags (Title and Description)
You should be able to update the Meta tags of pages and blogs easily. In WordPress, you can do this easily through the Yoast plugin, while in other frameworks, you might have to get it built. I have seen many developers deliver the website without even considering this and playing on the knowledge gap.
A good website development service in Delhi will always ensure that the website has a mechanism to create and update Meta tags.
Alt Tags of images
Images should have alternate tags for SEO purposes. Websites developed in WordPress have a media panel where you can easily set the images' alternate text, title, and description. Alt tags are important for SEO purposes and should always be included.
Name of Images
The name of the image impacts SEO ranking, so the image you upload should retain their names. The developer should ensure that the name of the image is retained and that it is not changed by time stamping.
Lazy loading of Images
The images should load when we scroll down to give a good user experience. Libraries are available, which the developer must know of and integrate into the website.
The lazy loading of images allows them to load as per the screen position of the website. With lazy loading, images below the hold (screen position) are loaded later, allowing the page to load quickly.
A Website should have an SSL certificate.
You must incorporate an SSL certificate into the website to ensure that it gets that secured tag. Google keeps this as one of the factors for SEO purposes. You can easily buy this SSL certificate online from a provider like GoDaddy and ask your developer to install it on the website.
A good website development service in Delhi will always ask you to get an SSL installed to prevent spamming and attacks.
Add Sitemap to Website
This page should show the architecture of your website. You must have seen – "You are here" boards in towns that show the map to a new visitor. A sitemap is the same board for a user landing on your website.
A sitemap is what makes a good website design work seamlessly.
Checklist for a good website
Ask them these basic questions to your developer and make sure he has these features on the website.
Can I update the Meta tags of the pages and posts?
Does the website have a 404 page?
Does the page have a thank you page?
Is lazy loading implemented on the website?
Can I change the alt text of images?
Do the forms work, and do users get a response mail?
Is my website mobile responsive?
What is the Page Speed on Mobile and Desktop?
These points above differentiate between an average and what makes a good website design. Ask your developer the questions in the checklist, and you will get a good website.
AmitKK is the best website development company in Delhi and has developed over 100 websites across all sectors. If you are looking for a website development service in Delhi, feel free to connect with AmitKK. We make custom websites in WordPress, NodeJS, ReactJS, and Laravel to give you a great website. Feel free to check my website portfolio.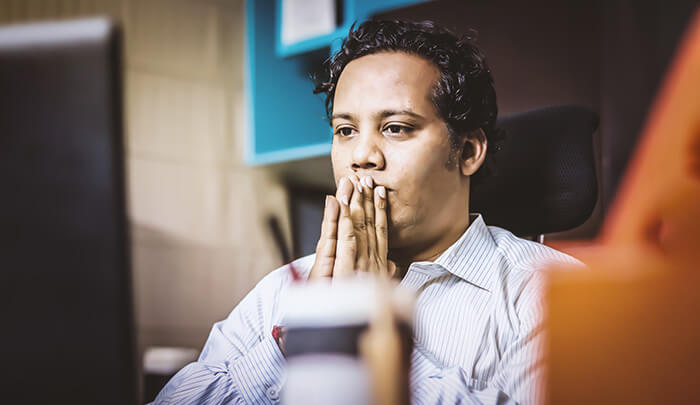 Author: Amit Kumar Khare
Amit is a tech enthusiast and loves coding. He likes to know about things in detail which gets reflected in his writing. His penchant for the finer details makes him the perfect match when it comes to development or technical SEO.
"
Feel free to use images in our website by simply providing a source link to the page they are taken from.
-- AMITKK
"
Share views on What makes a good website?
Please keep your views respectful and not include any anchors, promotional content or obscene words in them. Such comments will be definitely removed and your IP be blocked for future purpose.