If obtaining YouTube stardom is a puzzle to you, you've come to the correct place! Whenever we look at one of the most popular YouTube channels and videos, it's natural to attribute their success to the reality that the channel is well-known and has many followers. On the other hand, all YouTube users began with 0 views and 0 subscribers. Each one of them. So how could one video about such a topic get millions of hits, whereas another about the same issue gets ten views?
The solution is neither complex nor strange. YouTube SEO is just the solution.
YouTube is the world's second-biggest search engine and the world's biggest video searching tool. As a result, you should be using SEO for YouTube videos the same way you would for text-based web pages. Furthermore, because Google holds YouTube, YouTube videos display Google results more frequently than videos from other sources.
Before telling you all the Youtube SEO guidelines, let me tell you the factors that affect your Youtube ranking.
YouTube Ranking Factors
Because YouTube is a search engine, you must be familiar with the following aspects that may let you rank videos throughout the YouTube SERP:
YouTube Video Views
It is considered a view when a viewer watches at least 30 seconds of such a video. A repetitive viewing is regarded as a new view. However, several accesses from the same individual each day may be considered spamming and excluded from the overall views. These safeguards protect spamming crawlers from tampering with video viewing statistics.
Remarkable thing: YouTube's economic model is based on trading views. It pays video creators for opinions and then markets those to advertising. That is why perspectives are crucial. That's why YouTube has become so picky about calculating views: it wouldn't want to be cheated out of money.
YouTube Channel Subscribers
Subscribers are genuine users that subscribe to your channel on youtube. YouTube analytics would not consider inactive profiles or spamming subscribers (those you may have obtained intentionally from third-party sources).
Retention of the Audience
Audience retention indicates how often viewers view your videos to the finish and when they leave. It is just a component that YouTube values significantly more often than hits and views. So your main goal is to make videos that users desire to see repeatedly.
Engagement
Following the publication of a new video, you should receive comments, replies to posts, and new subscriptions. The more and more views and comments your videos receive, the higher they will be listed by YouTube search queries.
Video's Quality
Both YouTube AI and your viewers prefer high-resolution clips. Considering all that, consider converting to HD format: numerous studies have shown that high-quality videos receive better ranking places quite frequently.
Channeling Power
YouTube has a lot of income potential, but it takes a lot of research and careful content development to get there. You could apply for badge authentication and declare your channel an authorized source whenever your account achieves outstanding numbers, typically about 100,000 subscribers.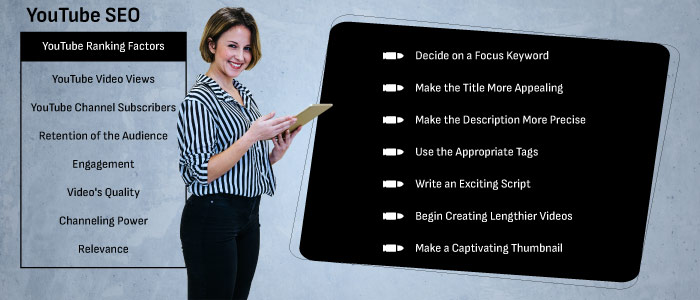 Relevance
Making your video resemble a relevant query that's the most effective approach to ranking very high on YouTube.
As you all are familiar with the factors that influence Youtube Ranking, let's jump on the main point: Youtube SEO: How to rank your Videos.
It is feasible to rank higher on YouTube; all you need to understand is how. Below are a few things you can do to improve your YouTube ranking.
Decide on a focus keyword.
Make the title more appealing.
Make the description more precise.
Use the appropriate tags.
Write an exciting script.
Begin creating lengthier videos.
Make a Captivating thumbnail.
Decide on a Focus Keyword:
Adding a target keyword for every video, even if you've previously uploaded them to YouTube or still haven't pushed a record, would significantly improve your ranks. All search engines, including YouTube, associate the user's keyword search with one of the most relevant results.
Re-watch older Youtube clips, then try to determine the core subject if you're spicing things up. Consider the following question: What is the video's main point? What is the most important word?
Getting a keyword for upcoming videos will be effortless if you do it first. Keyword research tools help in identifying the high-traffic search words being used. Ahrefs, SEMrush, Keywords Everywhere, and KeywordTool.io are some of the most prominent keyword research tools. These all perform precisely similarly; however, keywordtool.io is the easiest. Choose your preferred search engine–in this instance, YouTube–and next type in your desired keyword.
It would assist you in identifying a collection of keywords with extensive search traffic and minimal competitiveness, allowing you to rank higher on YouTube.
When you've identified a keyword that exactly resembles the subject of your video and gives a definite possibility, write it down and continue reading this post for advice on ways to utilize this to improve your Ranking.
Make the Title More Appealing:
When you've determined your keyword, you can utilize it to increase your YouTube rankings by optimizing your video in several approaches. Including the keywords in your title is among the easiest methods. However, with 400 hours of content posted to YouTube each min(! ), more than a keyword will be required to increase your SEO significantly.
Your title should be intriguing. It should send out a message to YouTube viewers saying, "Click me!" Pledging is a fantastic method to do this. Do you want to convey information to your audience? Are you prepared to engage them?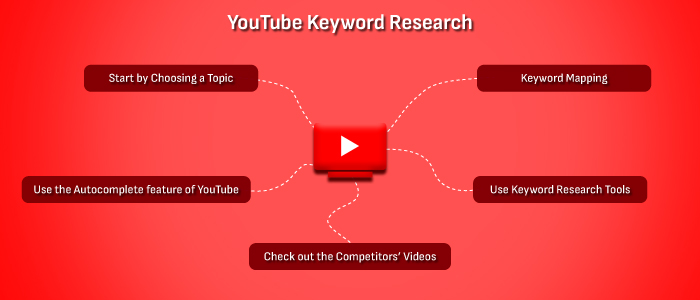 Make the Description More Precise:
It would be best if you customized your description in contrast to your title. In contrast, the purpose of your title would be to attract the attention of target visitors. Your report may be even more in-depth. The first 125 characters of your description are displayed on YouTube, but that's a fantastic strategy to add at least twice that–go for 250 words unless you can. YouTube also suggests putting much more relevant keywords near the top of your description.
Of course, the algorithm isn't the only factor. Remember that your audience will also review this, so consider that.
While creating your videos descriptions, there are a few points to bear in mind:
Make sure to add your keyword(s) in your meta description!
Check to see if what you're writing is original. Don't simply copy and paste content from your webpage or somewhere else.
Please include the link to your webpage to encourage visitors to it.
With a distinctive, optimized description, YouTube will be able to figure out what your video is all about and will be able to show that to the proper viewers.
Use the Appropriate Tags:
You should include your keyword(s) inside the tags box once you've included those in your title and description. Tags were exclusively for YouTube, so your audience won't know whatever you put in them. Feel free to get as wide varieties of your general keywords and search queries as you want.
It's worth noting that they can be simple enough. Tube Buddy, a Chrome Extension for YouTube, is now available. Keyword rank monitoring is among the numerous capabilities available, and it helps you determine the search ranking for various tags such that you'll need the right ideas for SEO.
You could use a tool such as VidIQ to examine which tags your opponents are now using. If you're using the same tags as your opponents, your videos will appear in the 'Up Next' segment every time somebody watches theirs–allowing you to divert focus away from them and towards you!
Write an Exciting Script:
It may persuade you to scroll over this section. Admittedly, scripts were stilted and unnatural, and you want to appear organic and unscripted, correct? On the other hand, a compelling, well-written script can help you come across more as organic and unscripted, even while guaranteeing that you don't get distracted and end up losing viewers.
A script may assist you in streamlining your vocabulary by eliminating "ums," "ahs," and "where was I?" and spark the interest of your audience.
So make sure you produce a script with a quick, concise start that goes directly to the point and tells audiences how they can stay. Consider it an extension of your title–commit just at the beginning that you might keep at the conclusion.
Begin Creating Lengthier Videos:
Whenever it relates to YouTube, lengthier videos frequently outperform shorter ones, contrary to popular opinion. When you search for a keyword or phrase on YouTube, those top-ranking videos are often quite long:
In reality, overall viewing length is a ranking element on YouTube. When you were thinking regarding this, the more you watch, the more involved you are, and the more probable you will be to watch more videos and then see advertisements – aka kerching for YouTube!! The more people watching your videos, the better your ranks are expected. As a result, YouTube prefers longer videos that can view for longer durations.
That isn't to say that you should aim to make your videos go as long as possible; this implies that you ought not to feel rushed to get everything done in a short amount of time. YouTube would notice that you will rank higher when your videos are extensive and detailed yet exciting enough to retain users' viewing.
Make a Captivating Thumbnail:
A user only sees two factors until deciding to hit your video: The video title and the thumbnail.
YouTube could even automatically generate a thumbnail for you. However, this would be a spontaneous shot of the video. To make your post shine, select a creative, attention-getting picture that would entice visitors to explore.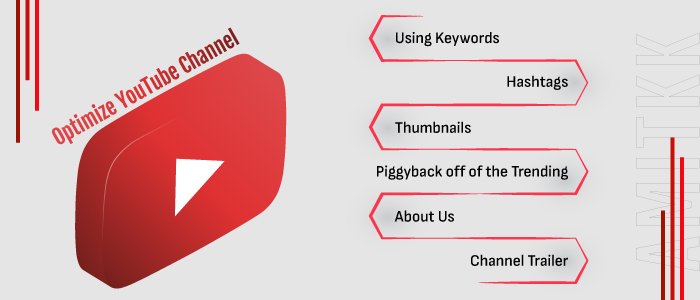 Final Thoughts
Because of the large number of individuals that frequent YouTube regularly, that is a competitive area to publish your material. Whereas the level of competition could be overwhelming at times, keep in mind that numerous attempts exist to enhance your YouTube SEO and promote your channel and videos as highly profitable for your company.
5 Common YouTube SEO Mistakes
YouTube is an incredible platform for businesses and individuals to build relationships with a wide range of people. Still, it's also a search engine, and optimizing your content is essential to making the most of it. Sadly, many YouTube channels need to take the time to optimize their content, losing out on potential growth and engagement. To make sure you don't miss out, here are five common YouTube SEO mistakes:
Short Descriptions without keywords
Many people previously believed optimizing YouTube videos for search engines was about including the right keywords in the title, description, and tags. It was also thought that exact-match keywords in the tags were the best way to rank for those keywords in addition to the title. Indeed, keywords in your title, description and tags are still essential elements of YouTube SEO. However, it is not the only factor. Other aspects, such as the number of views, likes, comments and shares, video length, and engagement rate, all play a role in determining how your video ranks and performs.
Avoid off-page metrics
No matter how well you optimize your videos, your chances of ranking higher on YouTube are slim if you pay attention to off-page metrics. Off-page metrics like audience retention, engagement, and click-through rate are critical for YouTube's algorithms. It demonstrates your content's quality and interest and the likelihood that readers will click on it. Conversely, if you have low numbers in these areas, it signals to YouTube that your video isn't worth promoting. So make sure you focus on creating content that resonates with viewers and encourages them to stay on your video, interact with it, and click on it to watch more.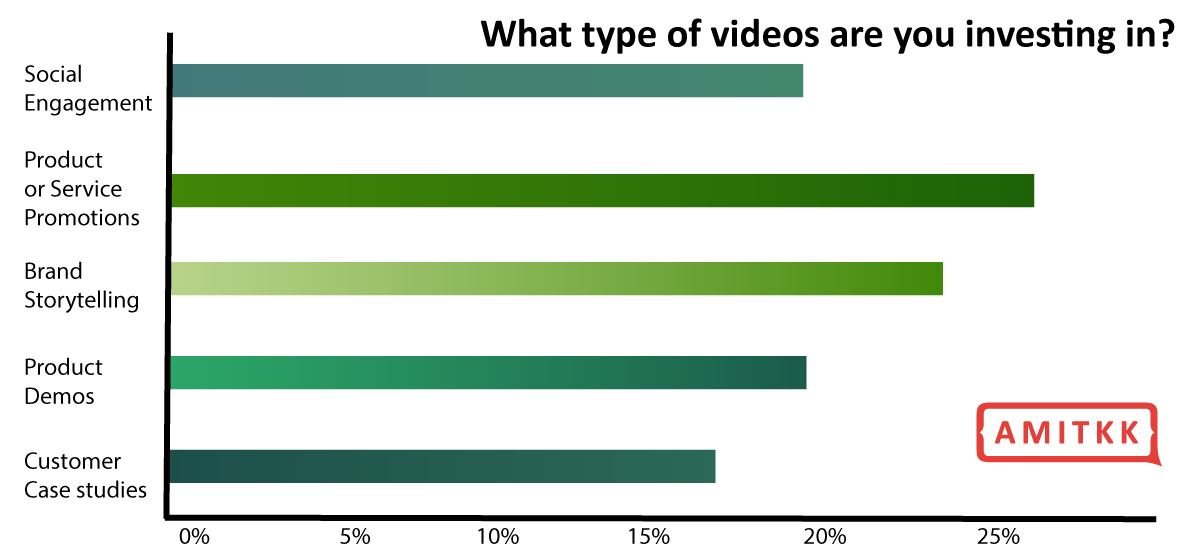 Poor Thumbnails
If your video is relevant to a topic people are searching for on YouTube, viewers will see the thumbnail. As such, your thumbnail must be eye-catching and attention-grabbing. On the other hand, if your thumbnail isn't up to scratch, it could put people off watching your video, no matter how great the content is. So make sure you're creating thumbnails that stand out and entice people to click on them.
Ignoring User Engagement
YouTube's algorithm also considers how active users are participating on the platform. Engagement from viewers tells YouTube your films have high quality and should be promoted. Additionally, it aids in the connection building that is crucial to the success of any YouTube channel. Finally, it will help if you communicate with your audience by inviting feedback and providing options for participation.
Not Tracking Your Results
You need to monitor your videos' performance to determine their success. You can obtain a plethora of information about your videos by using YouTube Analytics, such as the number of views, likes, comments, and shares, as well as the average watch time and click-through rate. You may utilize this data to determine what strategies are successful and which are not and then modify your approach appropriately. Make it a habit to constantly track your videos and improve them depending on the data you collect.
By avoiding these five common YouTube SEO mistakes, you can ensure that your videos are properly optimized for the search engine and that you're making the most of this powerful platform.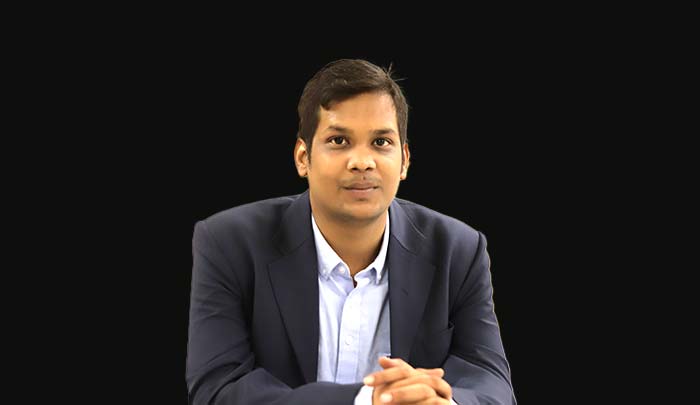 Author: Navneet
Navneet loves creative works especially animation. He has strongly vocal for the UI UX experimentation that pushes the team for regular changes. Do not miss his articles if you are interested in design works.
"
Feel free to use images in our website by simply providing a source link to the page they are taken from.
-- AMITKK
"
Share views on Youtube SEO: How to Rank Your Video
Please keep your views respectful and not include any anchors, promotional content or obscene words in them. Such comments will be definitely removed and your IP be blocked for future purpose.