So many newbies in search engine optimization(SEO) business try hard to unlock the secrets of improving Google search ranking and performance. One must do this without incurring penalties. We all know that the first page of Google receives 95 percent of web traffic. Others, however, receive 5 percent or even less of total traffic.
Everyone wants to be among the top ten Google searches, but it takes resourcefulness, dedication, persistence, and creativity. It becomes necessary because of the regular updates in Google Algorithms. Although one must understand the basics of SEO, one must also understand the new SEO rules, learn how to optimize for both humans and search algorithm crawlers, and master on-page SEO and off-page SEO.
There are certain key points that one must remember. Below given are the guidelines or tips one must know on how to improve Google search ranking.
Understand the Algorithm of Google Ranking
Google is constantly changing its algorithm. Most of these changes are private. Renowned Google executives like Gary Illyes and John Mueller have confirmed this. We do regular research and keep ourselves updated to stay ahead in digital marketing.
Do you want to improve the ranking of your website?
Knowing where your website stands now is very important. There are several tools and resources for doing so. SERPs.com is one tool to check the site's keyword ranking. If you have targeted specific keywords in your content, SERPs.com will greatly help you know your keyword's rank.
Measuring and tracking the right metrics is important.
Keywords generate traffic, so it is essential to determine how many visitors find your site. One must make a detailed analysis of the same. Various tools will scan your keyword and make it easy to get the data you need from Google Analytics. It helps in understanding the broad picture relating to keywords on your site.
Having a mobile-friendly website and user-friendly interface is mandatory. Your site must be mobile-friendly and should have a simple yet powerful UI. Many users use mobile phones; hence, the site must work as perfectly as it runs on any computer system. You can take up Google's mobile-friendly test to help you determine whether your site is mobile-friendly. Remember to make necessary changes in the site as and when the algorithm changes.
Diagnosing and fixing the Google Penalties
Understanding the current penalties is extremely crucial. It would help if you first diagnosed them to understand where the actual gap is. There are various tools for diagnosis. Use any one of them and understand if there is any anomaly or resistance. Trying to cut down your penalties is as important as knowing how to improve Google search ranking.
Keyword Research for SEO
You must understand what commercial keywords are and find your keyword accordingly. To be effective, you must pinpoint the keywords your target audience uses to find your site. Search for various keyword ideas and if required, reframe your keywords. That is how the business works – the stronger the keyword, the better the chance to be among the top Google searches.
Keywords hold the key to how to rank the first page on Google, and strong keyword research is recommended. Use keywords to create great content for your site. When used appropriately and in the right places, keywords are powerful and are like catalysts for achieving great content. Understand the number of times you need to put your keywords. Understand the places in the content where they will appear (Never stuff them unnecessarily). Choose these places wisely.
UI/UX Designs of Website
UI/ UX of a website plays a crucial role in rankings as it impacts how the users act when they land there. A good design motivates users to play around with the website and check its pages. At the same time, a poor design drives away traffic. So, take care of the user interface and experience when they land on your website. No one likes a messy UI that is too difficult to handle or cannot be understood easily. Make it simple to attract more traffic.
We provide the best SEO services in Delhi and have a good website development team focusing on the latest UI trends.
Writing detailed and resourceful content and supplementing it with apt titles and Meta tags will help improve your ranking. I will attract raving fans, get your content shared on social media platforms, and garner relevant and high-authority links naturally.
Link Building Strategy
Delhi's top SEO service providers have a dedicated link-building resource. They employ various off-page strategies to build links for the website.
It is essential to have a structured form of links. One must decide the correct sequence of the words your link contains. Build your links to attract the desired traffic and those You can easily remember. You see, the secret to how to improve Google search ranking is quite simple.
Last but not least, always make sure that your content is unique. Remember to add a touch of spice or flavor to your content. It makes it unique and interesting for the readers. No one loves monotonous content and reading the same things on almost all the sites. With all the above tips, you can improve your Google search ranking, and your site will be among the top searches.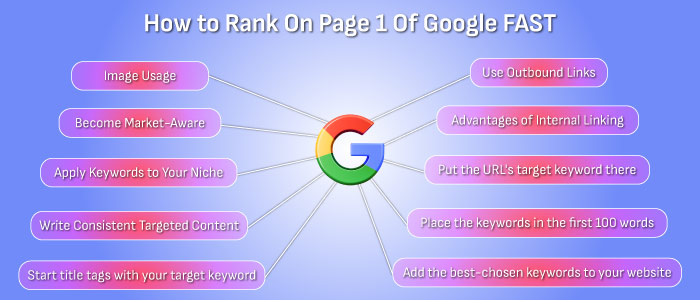 The relation between Backlinks and Ranking on Google
that the webpage is relevant through its link profiles/ Search engines to consider the DA, PA, spam score, and relevancy of the website referring to the webpage in the account. AMITKK is India's leading SEO company that creates regular backlinks to keep the website relevant for search engines and maintain rankings.
Go ahead and share your tips for improving your Google search ranking. Considering the above points will trigger your process of achieving a good search ranking on Google. All these tips may appear technical, but with some research and experiment, you will be a "pro" soon.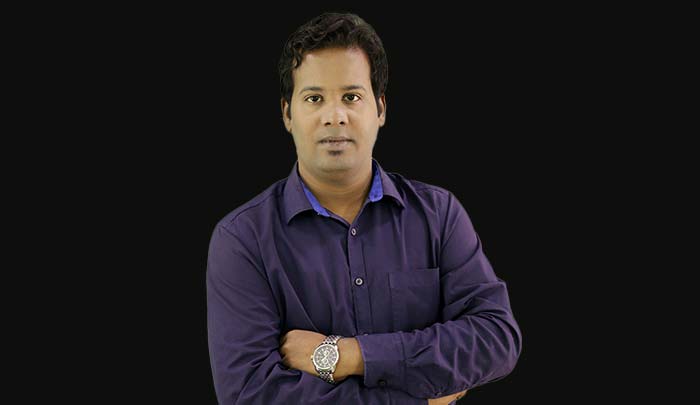 Author: Sumit
Sumit is an entrepreneur who loves trying out different business ideas and sectors. His vision and passion for entrepreneurship and the role digital media plays in it is very interesting.
"
Feel free to use images in our website by simply providing a source link to the page they are taken from.
-- AMITKK
"
Share views on The Symphony of Google Search Ranking
Please keep your views respectful and not include any anchors, promotional content or obscene words in them. Such comments will be definitely removed and your IP be blocked for future purpose.