In today's high-tech world, digital marketing has become a need of the hour for every business. It is booming like anything. A few years back, if you'd invested money in Digital Marketing was a total waste of money, but now if you don't invest in Digital Marketing, you are wasting the chance of earning money. The most significant advantage of Digital Marketing is that it allows you to track every campaign and measure the outcome, then modify your campaign accordingly at any point in time. Using different digital marketing services to promote your business is always a wise decision, but which platform is best for which campaign requires in-depth knowledge and experience.
So, before we jump into different types of Digital Marketing, let's first understand what Digital Marketing is.
What is Digital Marketing?
Digital marketing is a type of marketing strategy using electronic devices. In this internet marketing, businesses use different digital channels like search engines, websites, social media, and many more. It is one of the most effective marketing strategies in today's competitive market. Thus, every business must have a digital presence to reach out to its target audience cost-effectively and measurably.
But it requires professional digital marketing skills to get the most out of it, and for that, you need to hire an agent who has well-versed in digital marketing. An excellent digital marketing agency can help your brand to build a positive online brand identity and ensures high business ROI. Even for small businesses, digital marketing is the best way to reach out to the target audience and grab their attention to build a brand identity cost-effectively.
There are different types of Digital Marketing, and to get the optimum result from a digital marketing campaign, you must use the right platform for the campaign. Let's dive deep into the types of digital marketing that you can use for your brand marketing campaign.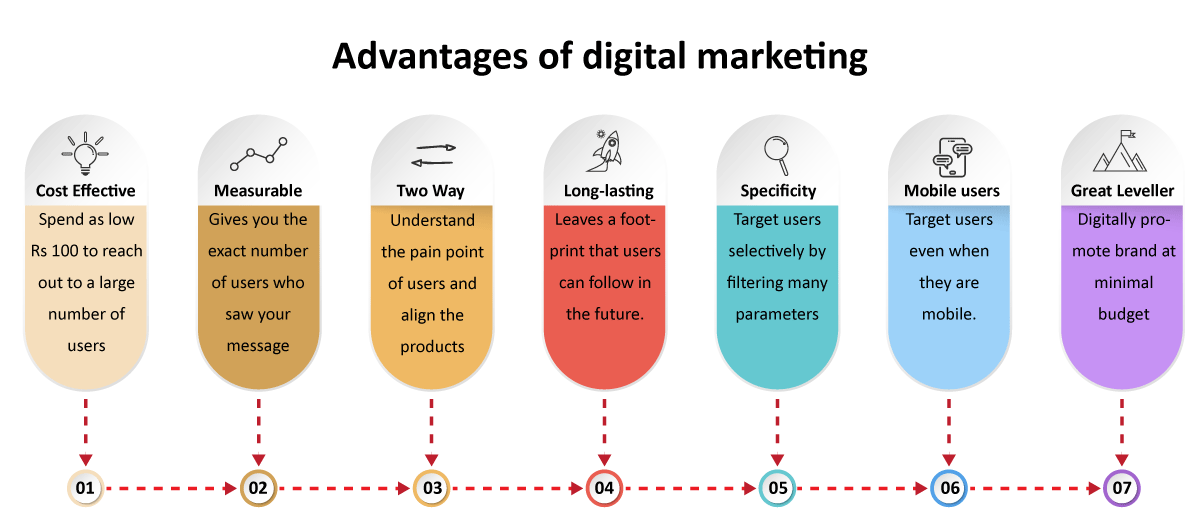 Different Types of Digital Marketing
Different types of digital marketing sometimes look very confusing. The digital marketing company is the one that can help you by choosing the right kind of digital marketing and using it efficiently so that you can get the best of it.
Here, we have a brief overview of different digital marketing types to understand better.
SEM (Search Engine Marketing)/ PPC (Pay per click)
Search Engine Marketing, or SEM, brings potential website traffic through search engines. The keyword is the key to a successful search engine marketing strategy. Marketers research the keywords and phrases relevant to the business that a consumer can search for online.SEM is a paid advertisement or PPC where you will pay a certain amount whenever your ad is clicked. Marketers search for high-volume relevant keywords and bid for them through an automated auction system based on RTD (real-time data). This way, you can place an advertisement on platforms like Google Ads, Bing Ads, etc.
SEO (Search Engine Optimization)
SEO is optimizing website content to get better search engine results. Most visitors don't bother to scroll down to the 2nd page. Thus a website needs to appear on the first page of SERP. It helps to get greater visibility—the more significant the visibility, the greater the brand awareness.SEO improves the quality and quantity of traffic to a website. We all know that content is the king of any website. Search engine robots crawl the content to assemble all the data and index it in archives. Multiple tools, like Google Analytics and Uber suggest, can help you optimize your site and improve its rank on SERP. There are a few elements that help to improve SEO results:
Keyword Targeting
Keyword research has to be relevant to your business and the keywords customers are most likely to use when searching for a company like yours.
Content Indexing
A Search engine finds a relevant site or page when a customer searches for something online. So, the site's content is significant and should be readable by a search engine. You can add alt text for images and text transcripts for video and audio content, making your content easily readable for a search engine.
Good Link Structure
An SEO specialist is a master of making format links, URLs, and sitemaps properly and making them perfectly accessible to a search engine.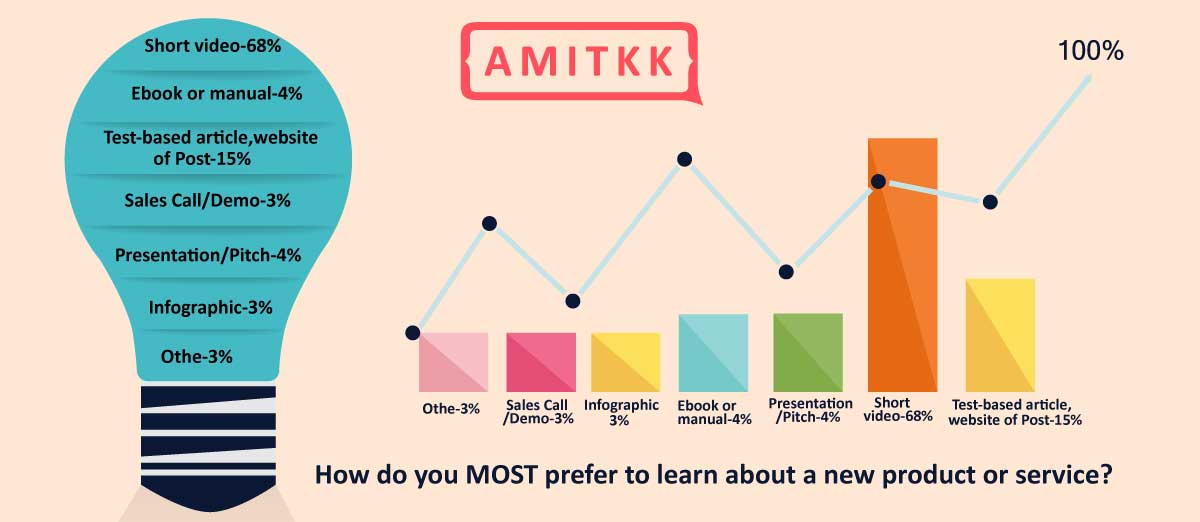 SMM (Social Media Marketing)
In today's digital era, 90% of people have social media accounts and feel comfortable interacting with brands on this platform. So, if your brand doesn't have any social media presence, you are missing out on a significant part of your business. Social Media Marketing connects with your audience using different social media channels and builds a brand identity to drive sales. It involves sharing relevant content, posting images, and sharing business updates and other content to engage with the target audience.
You can manage your online interactions and content with your customers on social media platforms. The best thing is that it allows a two-way interaction which helps to earn consumers' trust easily. The main advantage of SMM is you can track your competitors' every movement. Multiple platforms are available across social media, and despite having an accounting on all platforms choosing the right platform for brand promotion is very important. Choosing a platform for a brand's social media campaign depends on the type of audience you want to target.
Strong marketing on social media can bring remarkable success to a business, driving leads and sales. Social media marketing aids in achieving the following business goals:
Improve website traffic
Increase brand awareness
Brand communication and interaction with the crucial audience
Building a positive brand identity
Content Marketing
It is strategic marketing to attract potential consumers to your site by creating valuable, helpful, and relevant content. Quality content that connects well with readers can also make consumers loyal and improve sales. Content marketing is direct marketing that helps to build brand awareness and generate leads. Content has the power to establish a business to a brand. Through posting blogs, videos, and images, you make communication through the content, ultimately building up a loyal consumer base. The main objective of content marketing is to listen to your consumer carefully and serve them better. If your content is informative and worth sharing, it will drive traffic to your site and automatically improve ROI.
To create good quality content and a strong content strategy for a brand, it is always good to give the responsibility to a professional content expert. An agency like ours has a team of expert content creators who can build high-quality content to ensure your business objectives.
Email Marketing
An effective digital marketing strategy is sending emails to customers. Yes! You heard it right. You can send emails directly to your consumers sharing information, offers, blogs, etc. The best thing in this type of digital marketing is that you choose your customer to send the communication. You can customize your audience list and accordingly prepare the content to run. A strong email marketing campaign can convert prospects into customers and make them loyal, but the main trick of email marketing is to get them to read. That's why your mail has to be eye-catching. Otherwise, You will lose it in thousands of emails.
No need to worry! Many agencies like us can help you to create a unique email for your brand marketing and remarketing.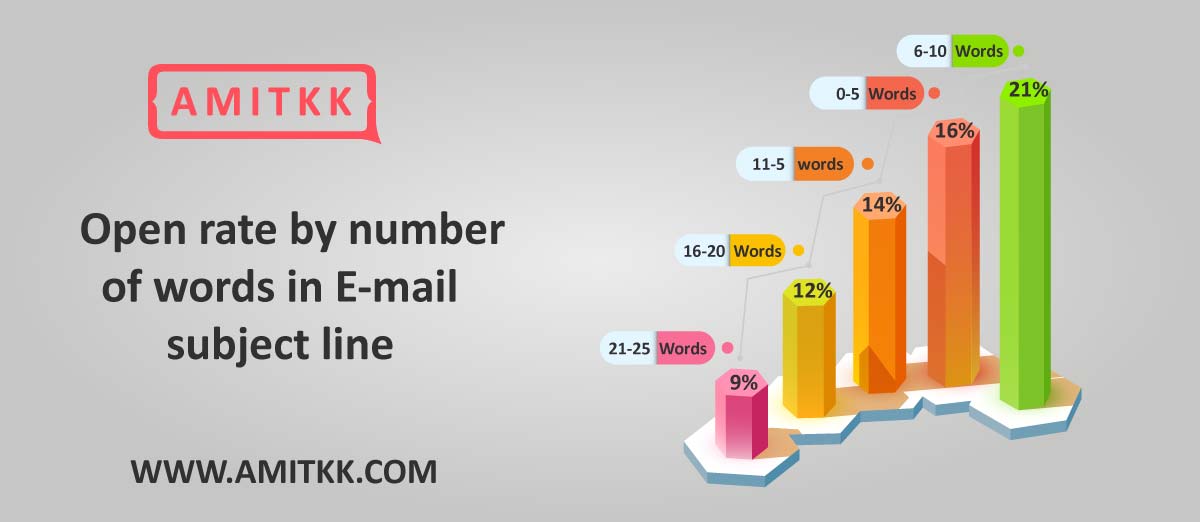 Influencer Marketing
Affiliate marketing or Influencer marketing is now in trend. In this type of marketing, you can collaborate with an affiliate/influencer who is well-known and respected within your industry to spread the brand message and create brand awareness through them. In this way, you can interact with the influencer's audience through their channel, but you must be careful when selecting an influencer for your brand promotion and check the background. Influencers are broadly categorized into three types: Mega influencers, micro-influencers, and mini-influencers. Use Social media platforms like Instagram and YouTube to collaborate with any of these influencers to promote your brand. You can run giveaway discount codes, sponsored blog post many more for the influencer's followers and create brand awareness among them.
Viral Marketing
An intelligent way of marketing where the content is such strong that the brand message spreads as a virus spreads from one person to another. That is why it is called Viral Marketing. It uses all social networks and distributes the brand information by word of mouth or sharing across the internet, not only within its target audience but also within a large-scale audience. Some brands do it intentionally in an intelligent way to get the campaign viral. This innovative marketing strategy is pretty straightforward. You create exciting content (funny, trendy, on the hot topic)that makes viewers unstoppable from sharing with friends. Many content creators mix both influencer marketing and viral marketing to maximize the reach of viral content. Viral marketing helps to create brand awareness, thus improving ROI.
We hope that you have a clear idea about different types of Digital Marketing. It means you can choose the proper digital marketing for your brand campaign. If you still have any doubts or queries regarding Digital Marketing, you can contact us anytime to get digital marketing expert advice on your business.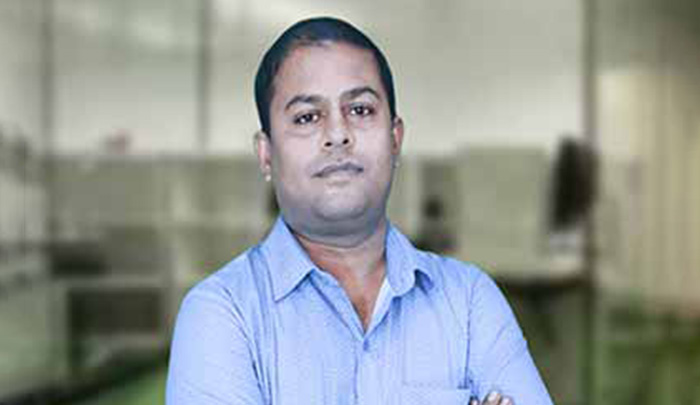 Author: Nripendra
Nripendra is an educationalist with a penchant for business. He loves following and writing on how the digital world has been changing over the years. He guides us our SEO team too.
"
Feel free to use images in our website by simply providing a source link to the page they are taken from.
-- AMITKK
"
Share views on Different Types of Digital Marketing
Please keep your views respectful and not include any anchors, promotional content or obscene words in them. Such comments will be definitely removed and your IP be blocked for future purpose.
1 views on
Different Types of Digital Marketing
Logan Torres says
10 months ago
Great read regarding an overview of digital marketing as well as the various types and their benefits for continued business success. Thanks for this.